For our first ever lunch in Taipei, we visited a restaurant called Pepper Lunch.  This place specializes in sizzling steak served on a hot pan.  According to wiki, this Pepper Lunch is a franchise with over 200 locations in Asia.  The location we visited was conveniently located on the top floor of a shopping centre, so it was not too hard to find.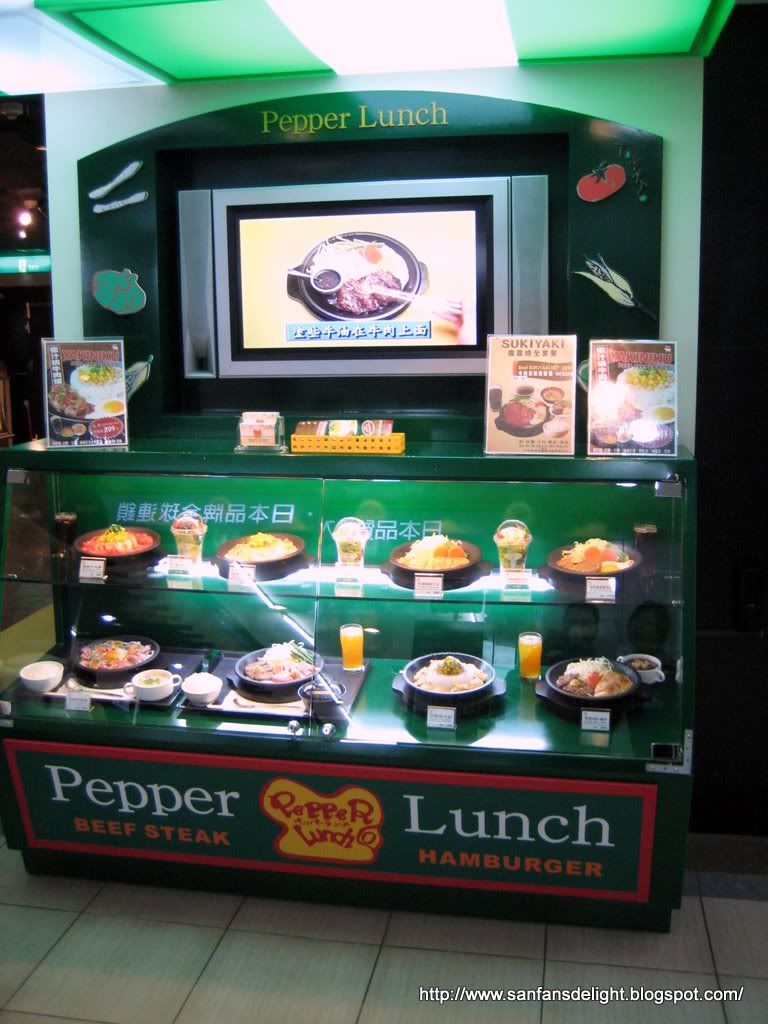 There is a quite a variety of set lunches on the menu with all sorts of different sizzling meats that will fit many tastes.  The set lunches all came with a salad with sesame dressing, a bowl of rice and a choice of beverage.  Both of us ordered a different set lunch, but both were beef.  I forgot what the name of these dishes were called but here are the pictures.
Mine came with the rice on top of the sizzling plate with the raw beef on the sides.  The waitress taught me to mix it all up like a fried rice and keep the beef on top once it is at the right color.  I tried to keep it medium rare since this is how I like my beef.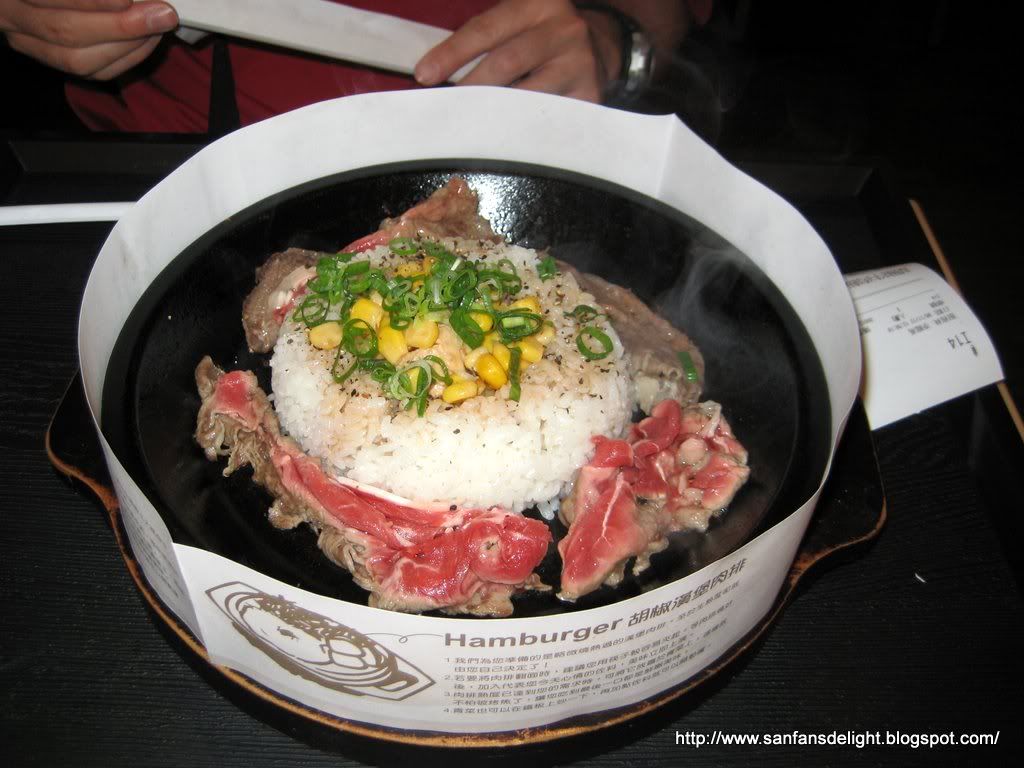 The other dish included an egg and bean sprouts.  The main difference was the rice was served in a separate bowl.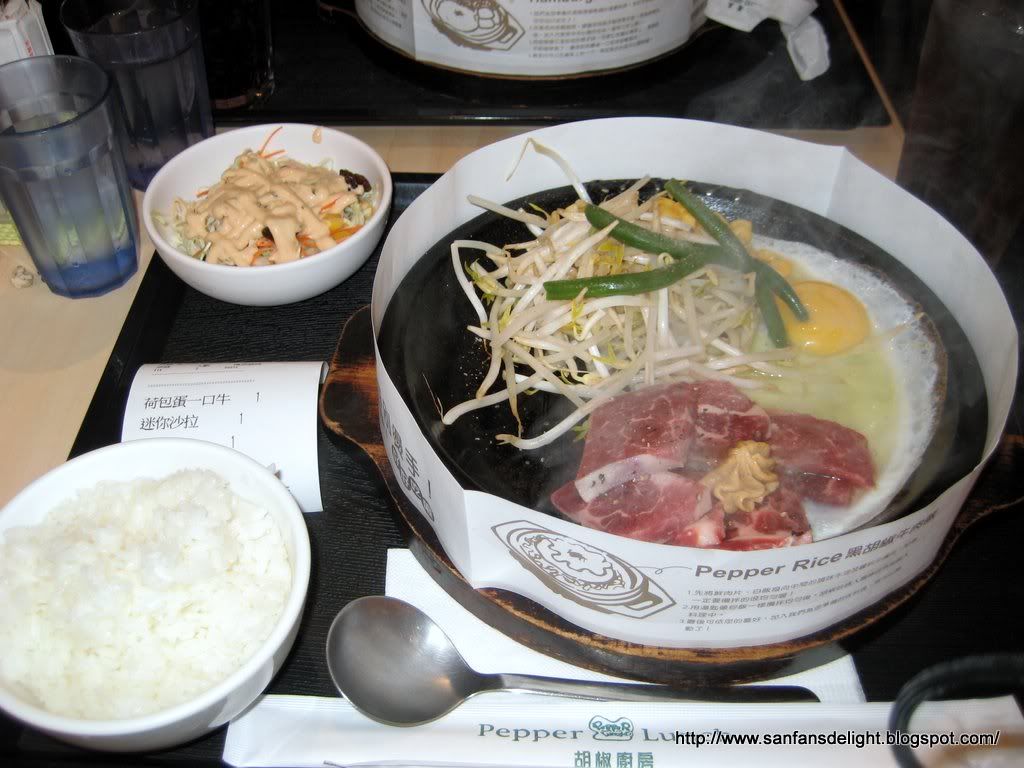 The meat was very delicious especially with the flavorful aroma from the sizzling beef.  Service was friendly and the price was awesome!
SFDD gives 5 out of 5 Delights