Wow another Subway post??  Yes this time we needed a quick dinner before catching a movie at Silvercity Riverport as we didn't want our stomach growling loud inside the theatre.
This Subway is just to the North of the theatre.  You probably won't see it unless you venture out towards the direction of the Watermania Swimming pool.  It looks nice and tidy inside. In fact it looks more upscale than the usual subways with the yellow plastic booths. 
This location also includes a Subway Cafe, which is the first time we've seen such a setup.  It has a section that serves premium coffee drinks like espressos, lattes and cappuccinos.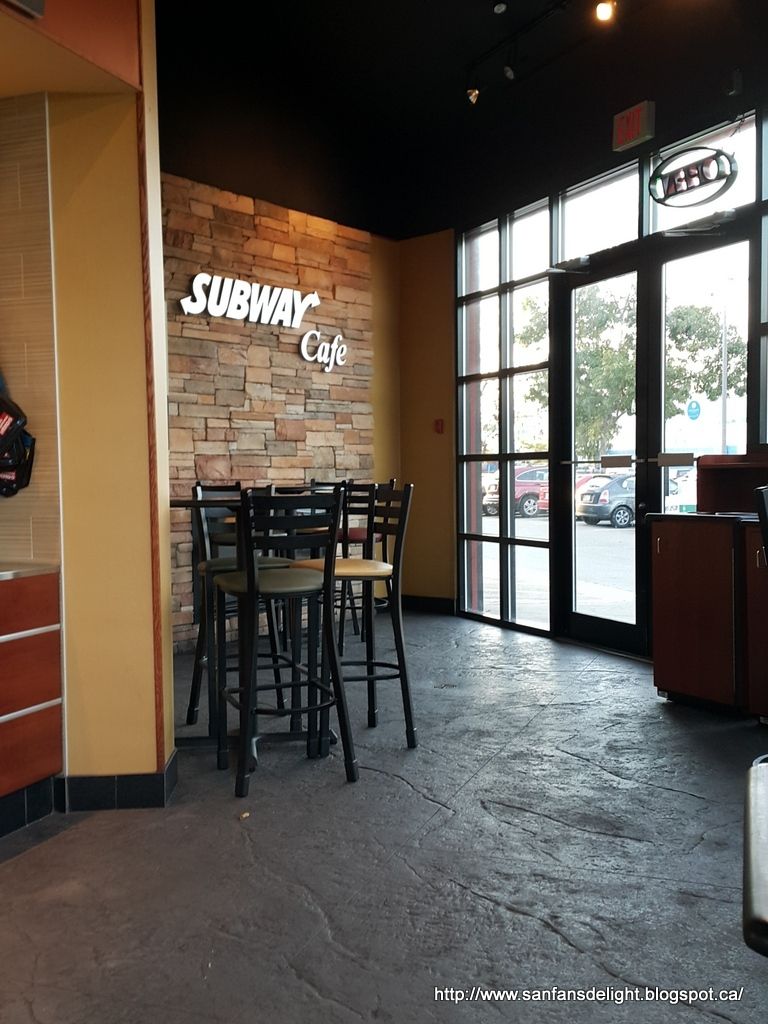 Although it appears they are made from those push button machines.  These coffee drinks are not cheap either, the prices are comparable to chains like Waves and Starbucks, so we passed on the drink and when for the Subs.
We shared a foot long turkey sub with most of the toppings.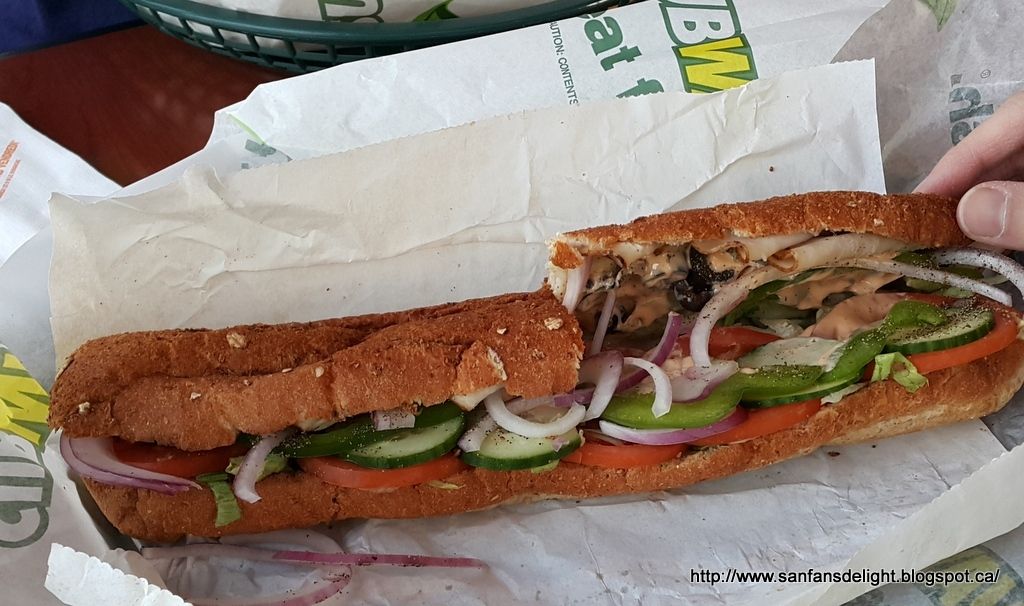 The artist here was also generous with the veggies much like the artist at the New West Subway.  She also didn't mind that we wanted slightly different ingredients on both halves.  One of us likes olives and pepper so she accommodated our request to keep these on one side.
The artist was quick at making the sub and offered us to add a few dollars to make it a meal but seeing the size of the sub, we kindly declined and just had the Sub by itself.
SFDD gives 3.5 out of 5 Delights.