Shaved ice is the best thing to enjoy if you want to cool down in the Maui heat. Ululani Shave Ice is a popular place in Kihei as we passed by a couple of times and saw line ups.
There menu is straight forward. You first choose the size of the shaved ice, then choose either the preset popular flavor combinations, or build your own. You can choose up to 3 flavors and pay extra if you want more.
We shared a medium sized No Ka 'Ol which had mango, coconut and passion fruit flavors. The staff took their time and patience to build a nice looking ice ball for us. They made sure the flavored syrups covered all of the shaved ice. That's why they poke holes into the ice during preparation.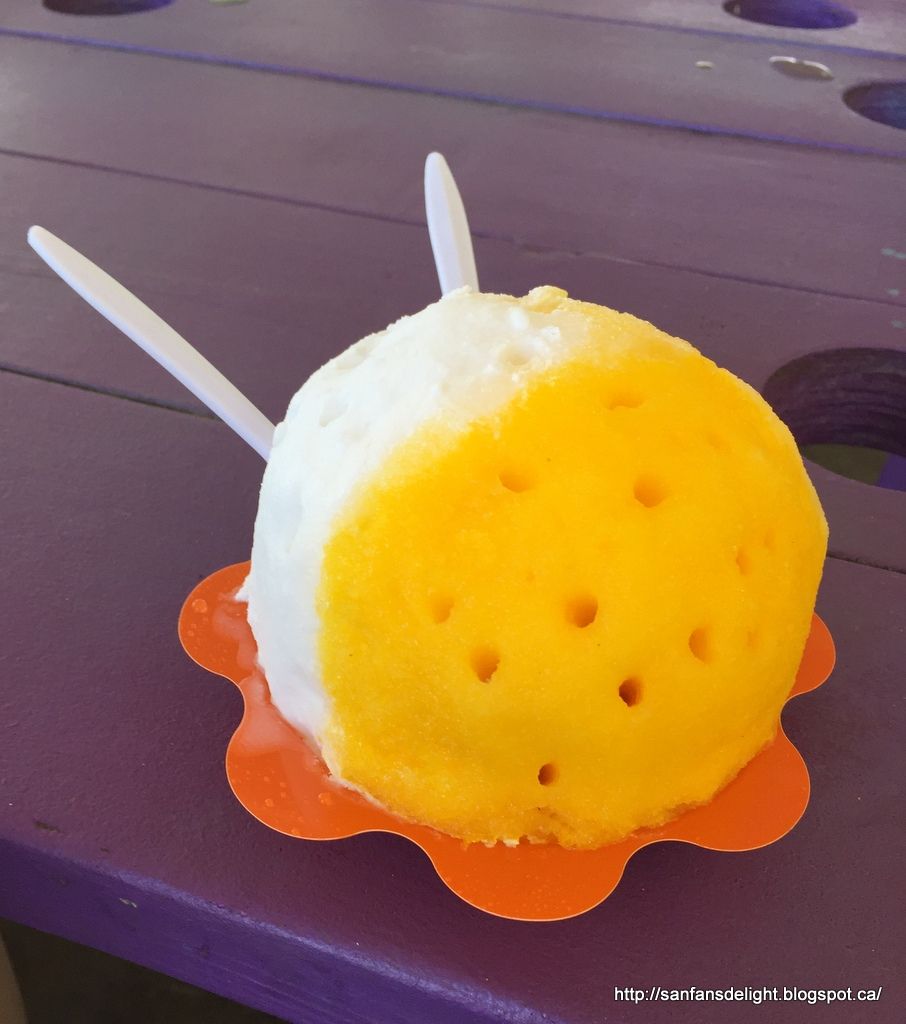 In fact, if you hit a part of the shaved ice that has no flavor, they welcome you to bring it back for a syrup top up. They serve this in a special bowl that allows you to poke it into the round hole in the table for convenience.
Flavor wise, it was great because it was not overly sweet like we initially thought, seeing that it was made with colored sugar water. The syrups they used tasted very much like the actual fruit.
You have to eat it fast. Also, we noticed birds are quite assertive here in Maui. They hang out at your feet begging for food.
The seating area was covered so you can eat comfortably under the shade. Though It would have been better if staff came out more often to wipe the tables and clean the ground as there was melted shaved ice from previous visitors.
SFDD gives 3.5 out of 5 Delights.