When we heard that Provence was going to be closing down at the of this year, we thought it was a good time to go visit one last time to enjoy their well prepared dishes. We were never disappointed from our previous visits.
We made a reservation for a Halloween dinner. It was is always busy at dinner time here. It's a rather cozy atmosphere and the service is always friendly.
Lets get on to the main dishes.
Beef Tenderloin: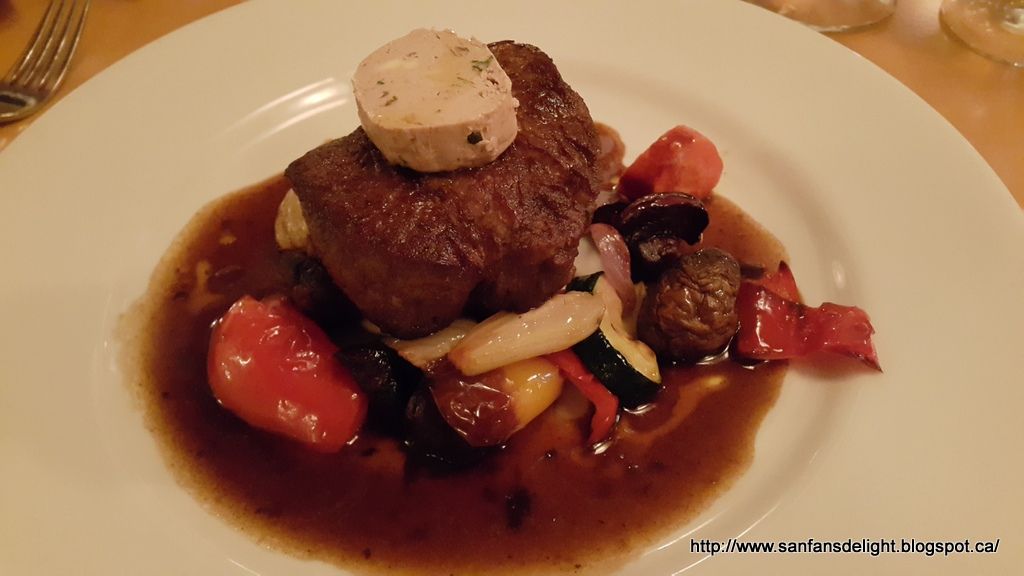 This was cooked perfectly to order (medium rare) Their tenderloin is always the best quality naturally seasoned served above fresh veggies. Each bite will melt in your mouth.
It came with a large serving of fries on the side:
Next is also a popular dish at here, Bouillabaisse:

It is a soupy dish with lots and lots of the freshest and highest quality seafood like prawns, mussel, clams and fresh fish. The seafood here is always flavorful and cooked just right.
Next is the Seafood Linguine:
We were very surprised that it came with so much fresh seafood! It was almost like having the Bouillabaisse with added linguine as a bonus. The linguine was cooked to a perfect al-dente texture, and was tossed in an attractive plum tomato sauce.
We shared 2 desserts.
Berry and white chocolate clafoutis:
Chocolate Terrine:
Surprisingly, both desserts were not overly sweet (as we prefer). They were both beautifully presented.
It is sad to see this location close down. Each time we come here for dinner, the food always surpass our expectations. Prices are not cheap, but it is not unreasonable either given the quality, attention to detail and friendly atmosphere experienced here.
SFDD gives 4.5 out of 5 Delights.