Kerkis is a Greek restaurant located about 10 minutes away from UBC.  Their address is 3605 West 4th Ave located on the northwest corner. 
View Larger Map
We first visited this place last year during the Vancouver Dine Out event.  We enjoyed it very much and made this restaurant our top choice whenever we craved for Greek food.  Vancouver's Entertainment book also has a great coupon for use at Kerkis.  We came for an early dinner at 5'ish.  The place was still empty as we were the first customers.  We were seated quickly and the wait staff brought us menus and water immediately.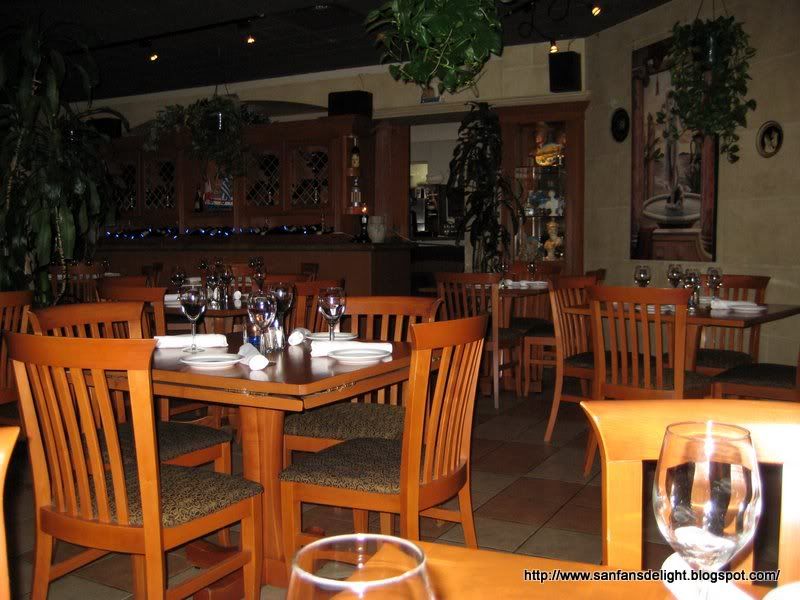 Tonight we ordered the chicken souvlakia and the Dolmathes dinner.  Both meals came with a generous bowl of Greek salad.  The best part of the salad was that it had a big amount of feta cheese.  It had a tad too much olive oil though.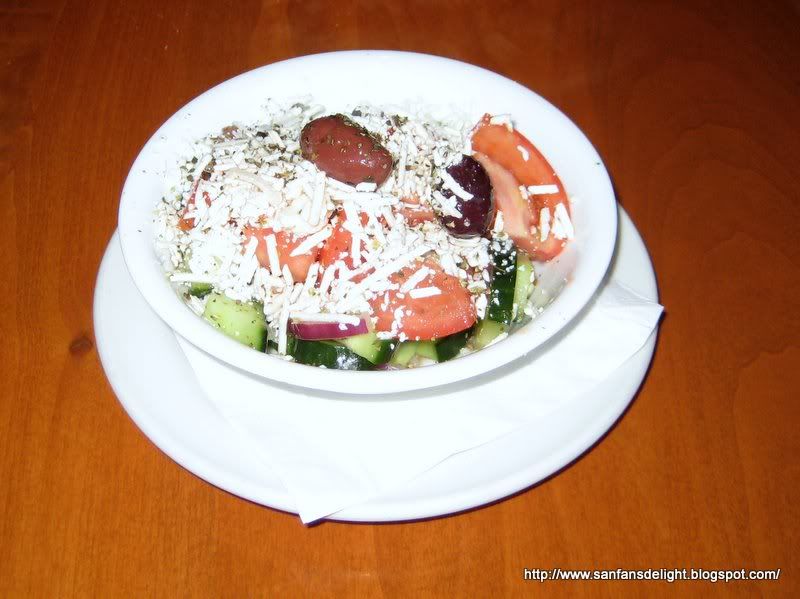 They also brought us pita bread along with the salad.  The bread was warmed and oiled up just right.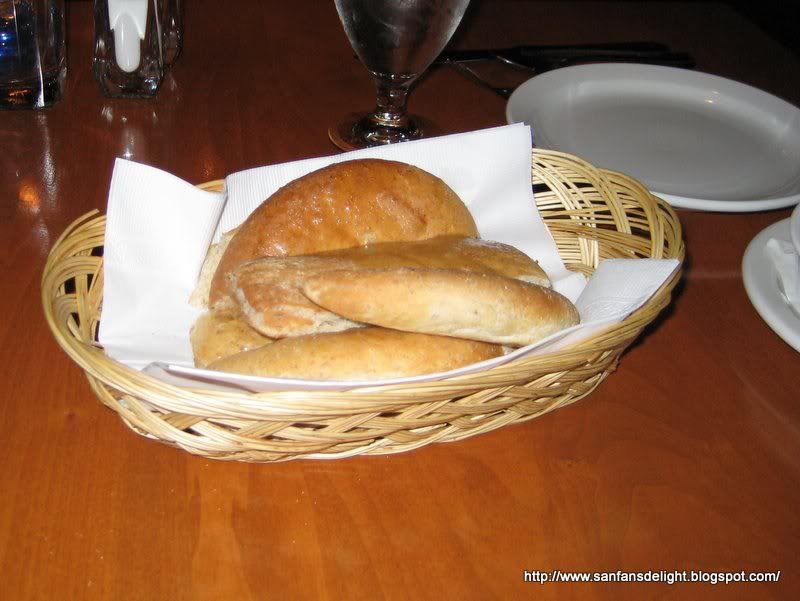 Once our salads were done, we smelled the food getting closer to our table.  The smell of the chicken and the Greek rice made me feel hungrier.
The chicken was very juicy while the rice was nice and moist.  It came with a large potato and a mix of cooked veggies.  I'm a big fan of the Tzatziki dip.  I can never get enough of it but too bad Kerkis charges $1.00 for extra dip.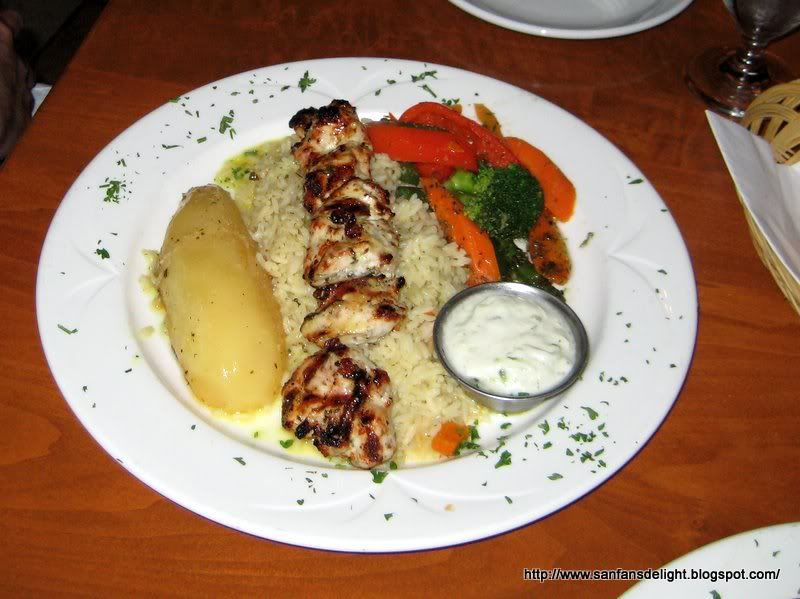 The Dolmathes dinner came with four pieces of the wrapped up beef/rice.  It came with a sour lemony type sauce.  This dish also came with rice, potato and cooked veggies.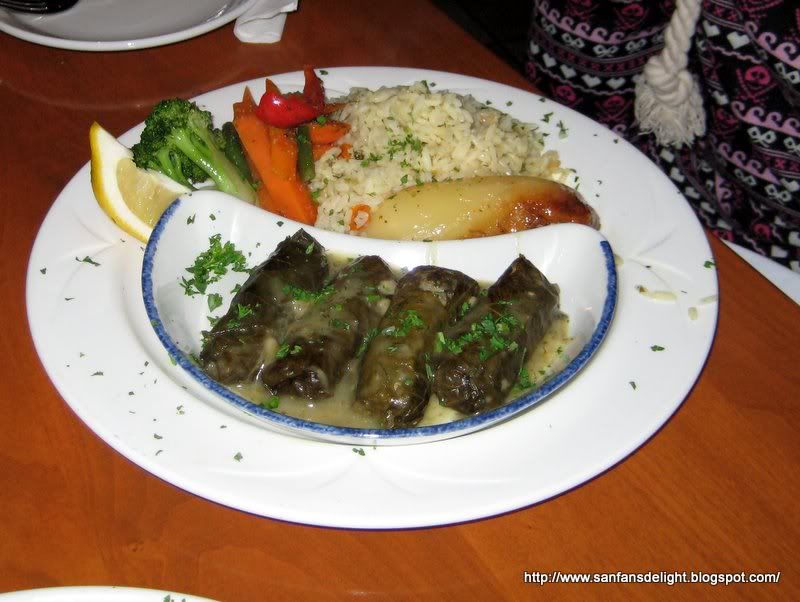 The food was very fresh and tasty while the service was friendly and responsive. The price was a bit high at $18 per plate but the portions were respectful.
For tonight's meal:
SFDD gives 4.8 out of 5 delights.