Another giant food item to post about from Taipei.  This time it  is a giant fried chicken cutlet from the Shilin Night Market.  It is really huge!  Bigger than our face.  It was another featured item from our Taiwan book so the line up was quite long with first timers.  They were quite efficient since we waited only about 15 minutes.  By the time we got to the front of the line we saw that the chicken just kept on coming from the fryer so you basically just pay and get your giant chicken right away once you get to the cashier.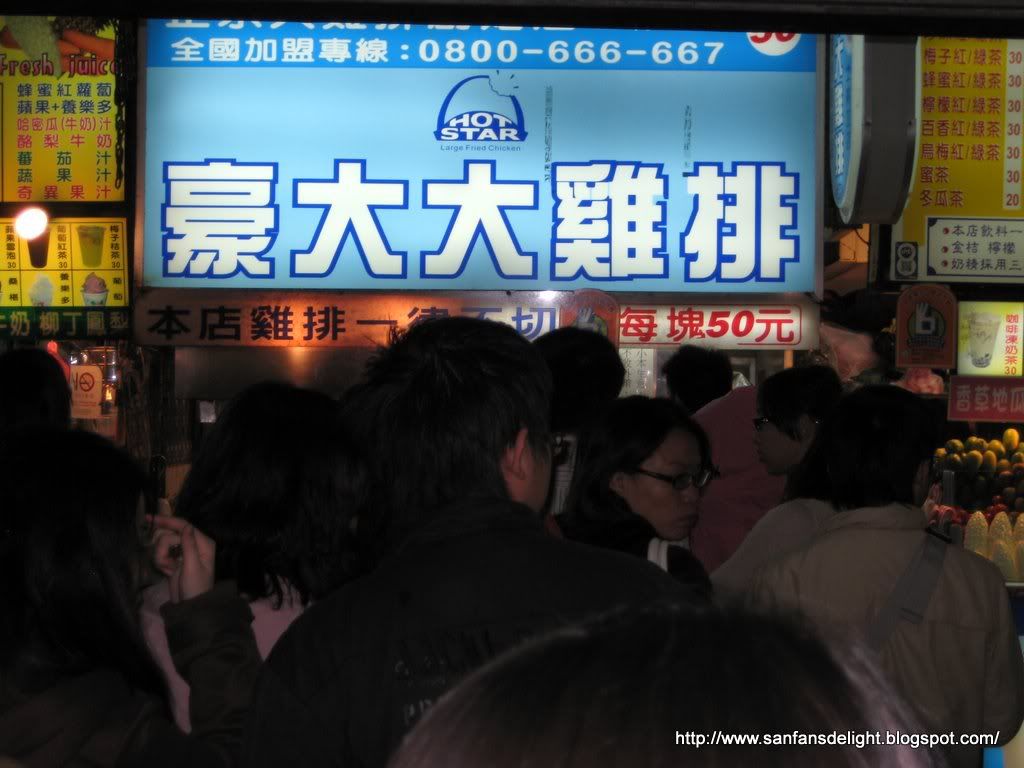 This was well worth it as it costs the equivalent of CAD$2.  You get a choice of regular or spicy. We ordered the regular and it was crispy on the outside while the chicken meat was juicy and flavorful.  The batter was thin so it was not too heavy.  From our best guess, we think dark thigh meat was used to make these.
Just seeing the picture while posting this is making us crave for a piece of this giant chicken.  Overall, a delicious value at CAD$2.
SFDD gives 4.75 out of 5 stars.