The Mad Greek is one of three Greek restaurants that we know of in Richmond.  It is located on Westminster Hwy close to a cluster of hotel and motels along the street.  The exact address is 7260 Westminster Highway Richmond.
View Larger Map
We went there on Sunday night to celebrate a relatives birthday.  We made reservations but when we arrived, the restaurant barely had any tables filled.  Perhaps it was a Sunday combined with a forecasted snowstorm which scared people away.  The Mad Greek menu includes the standard dishes you will see at other Greek restaurants.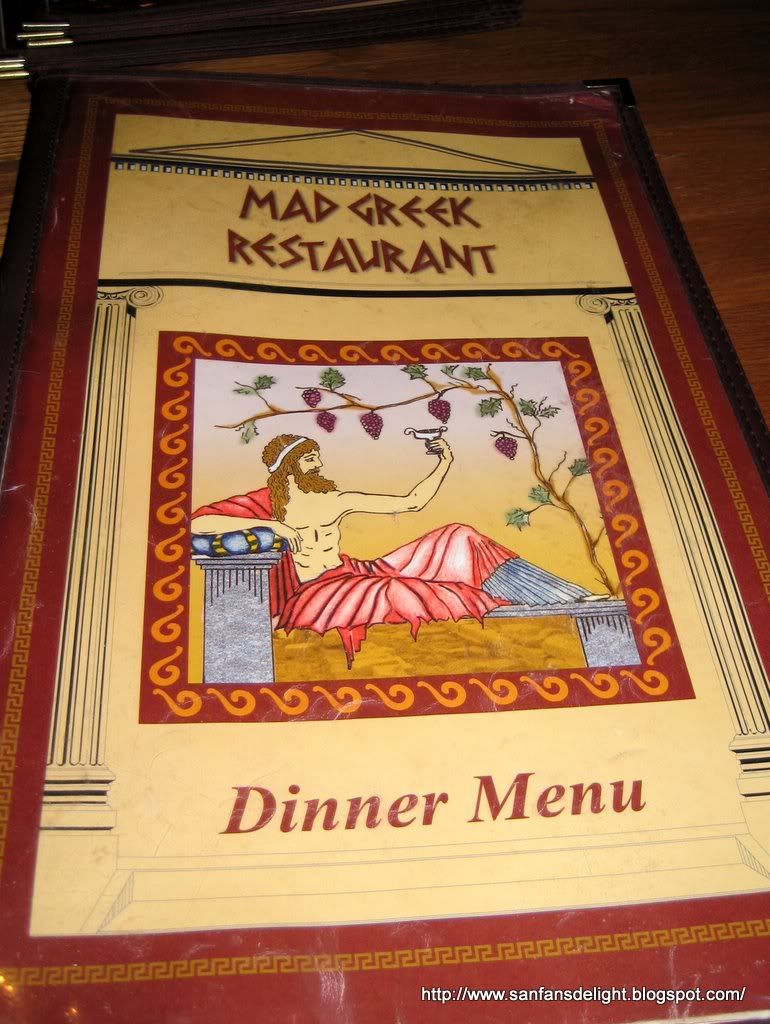 The restaurant seating area is large and well decorated.  You can even see the cooks in the back if you peek towards the back.Tonight we ordered the fried calamari to start.  This dish is always our favorite appy.
We also ordered the dolmades which is beef and rice wrapped in a leaf.  The dolmades here are larger than other places we have tried.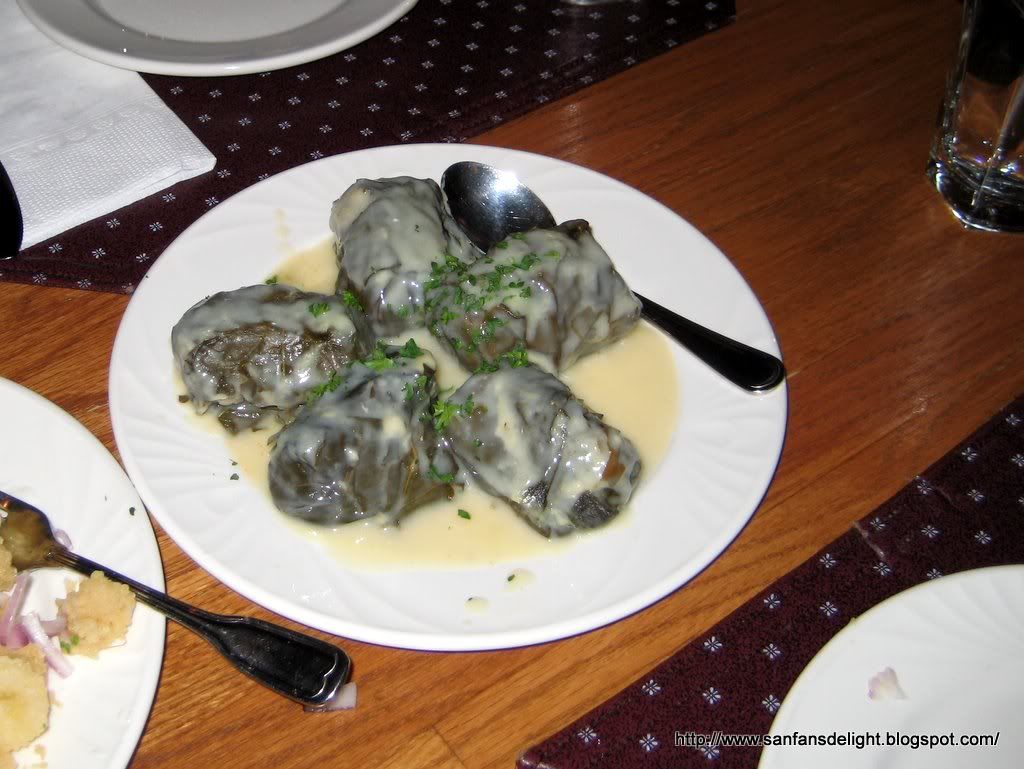 For our main course, we both ordered beef souvlaki while our guests ordered chicken souvlaki.  The downside of the main dishes is that it does not come with pita bread.  We find this to be unusual since other places always comes with one.  We believe they cut out the pita bread about two years ago at the same they raised the prices.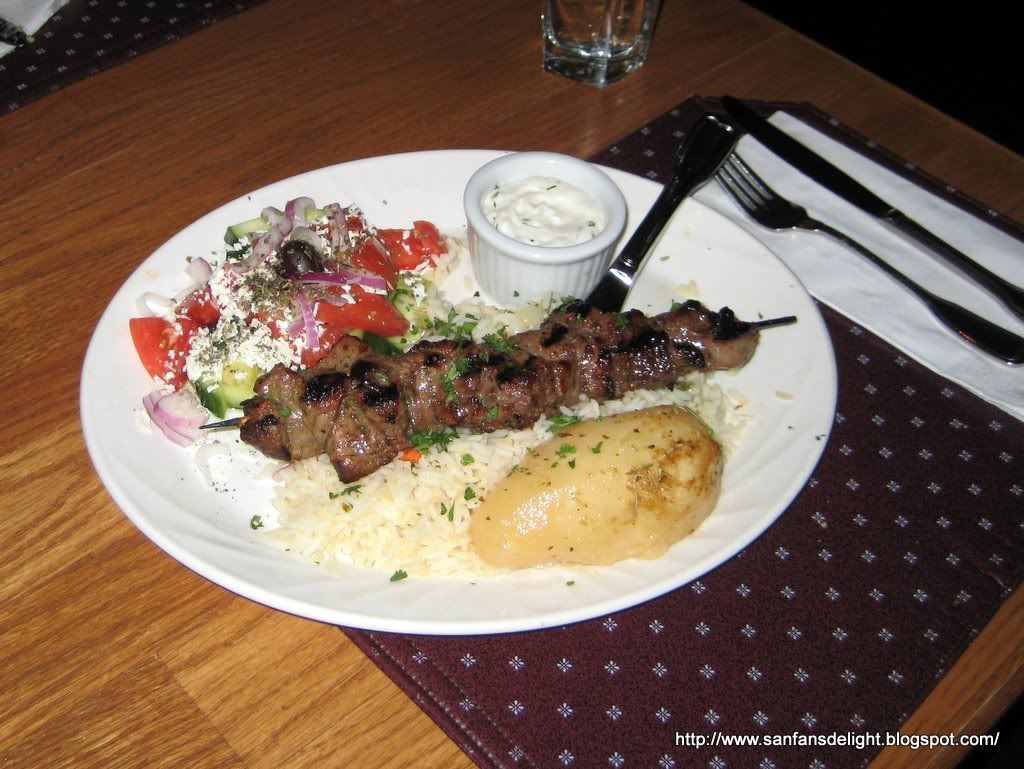 Strangely, the appies did come with pita bread…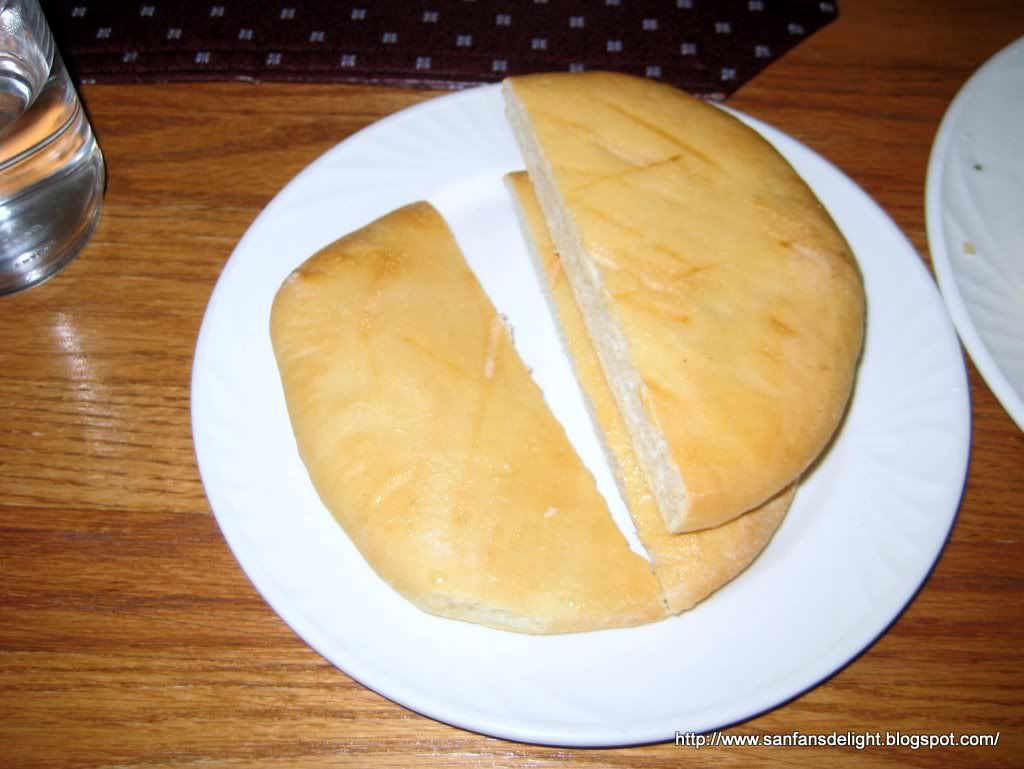 Overall, the size of the meals were well portioned.  If you come at the right time on the weekends, you can also catch belly dancing.
SFDD gives 4.5 out of 5 Delights. We would have given a 5 if pita bread came with our meals.