Sushi Han is conveniently located in the Blundell Mall just footsteps away from L.A. Grill & Bistro.
They renovated just a couple of months ago with more modern decor making the seating area much more comfortable and brighter than before.  The kitchen is now bigger and as part of the renos, it was moved to the south side of the restaurant   They also added more items to the menu such as ramen noodles.  A variety of sushi is available on their menu at very reasonable prices.  They seem to have more staff in the kitchen now.  We did not have to wait very long for a table. 
We ordered a half Chirashi which is a bowl of rice topped with a variety of sashimis.  It came with salmon, tuna, octopus, egg, and some chopped scallop.  This was great value because it was only $6.50.  The sashimis were very fresh and the rice was done just right.  It was quite large I almost couldn't finish it.  I can imagine that the Full Chirashi would be big enough to fill multiple stomachs.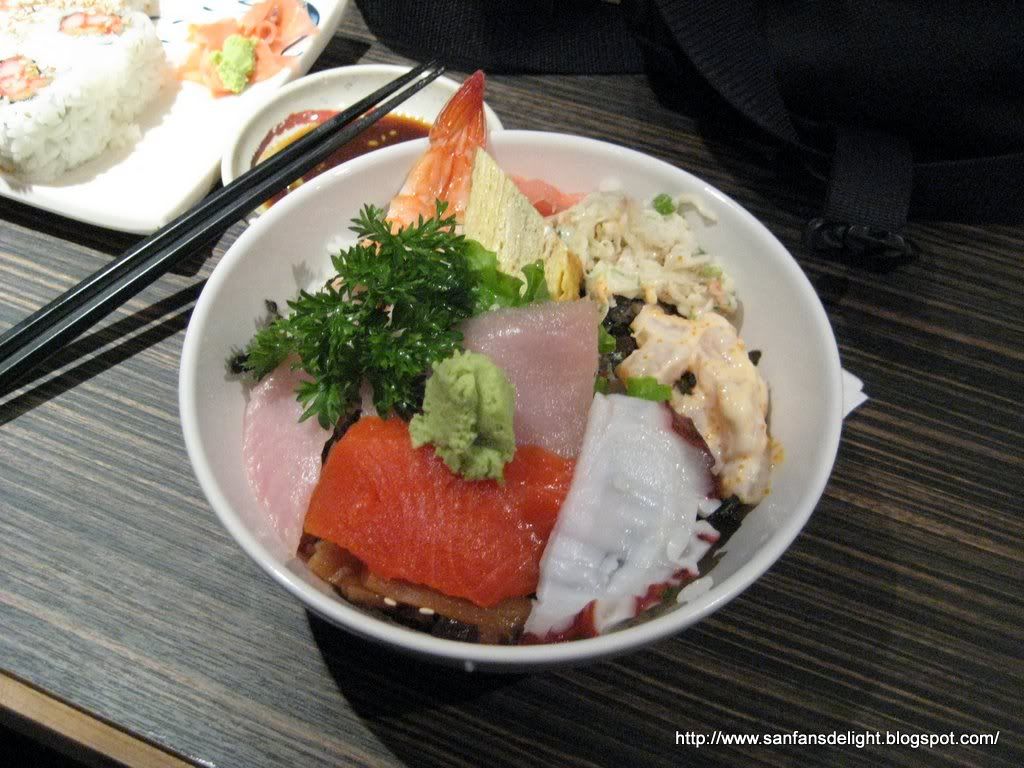 The second item we ordered was the Nabeyaki Udon.  This was served in a steel bowl with veggies, prawn tempura,  The soup was nice and hot just like it should be.  We had tried other places where the soup was lukewarm.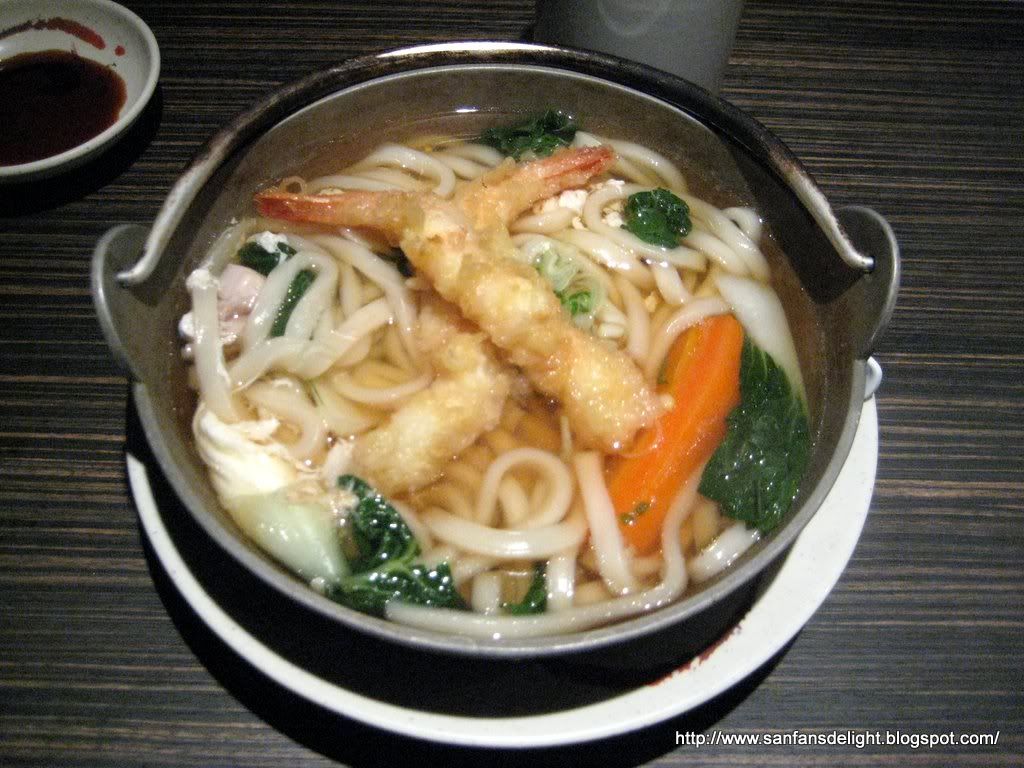 We also tried different types of sushi.  This is a 6 piece order of crab salad roll.  We never tried this at other places before.  This was the first time we've seen such a roll.  It is made with imitation crab meat, sushi mayo and lots, I mean lots of green onion giving this sushi its unique taste.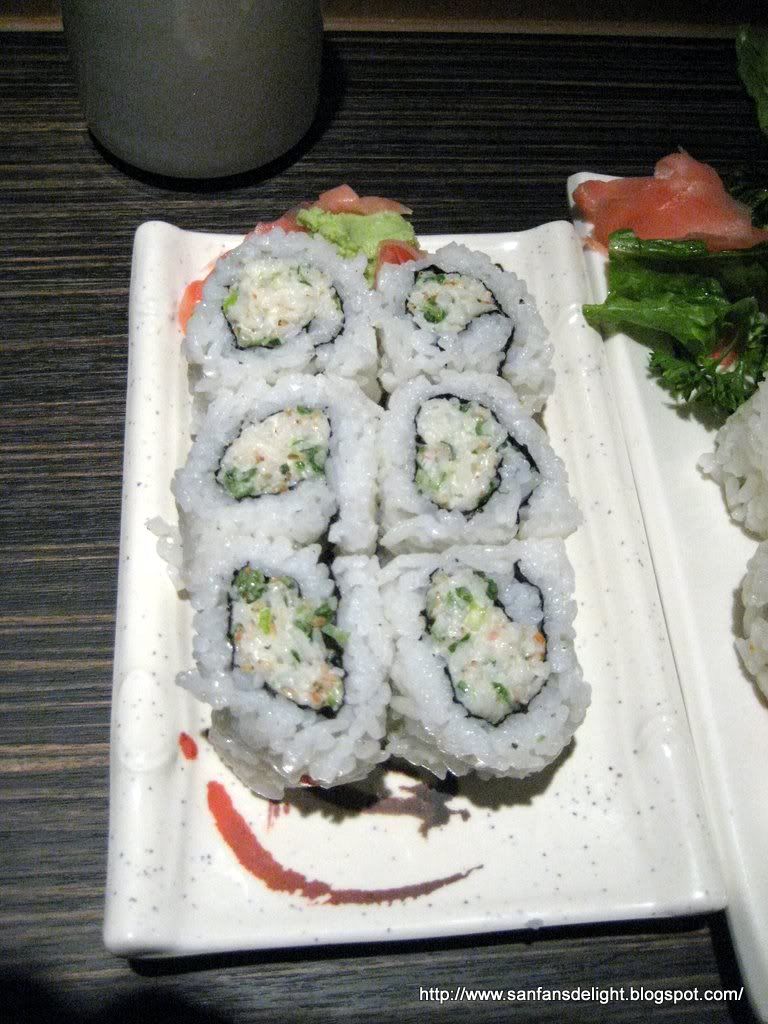 We also ordered 6 pieces of chopped scallop roll and 6 pieces of crab tempura roll.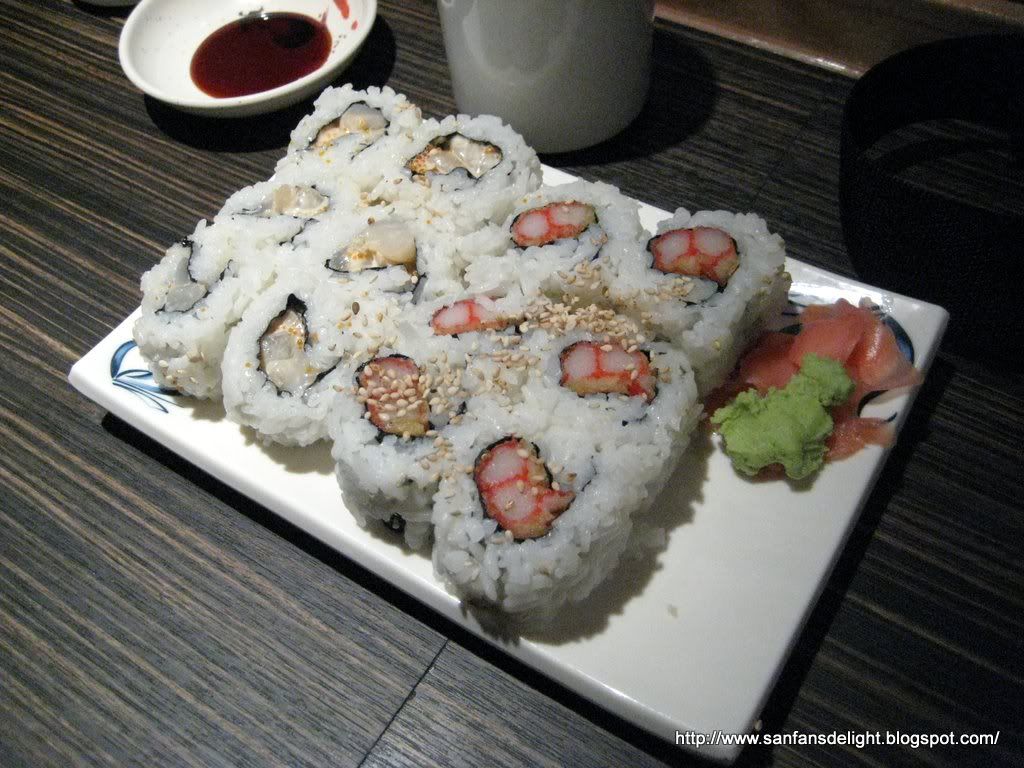 Unlike the all you can eat places where the rice is often warm or even hot like it just came out of the rice pot, the rice used here is served just right at about room temperature.  We were unable to finish the sushi so we had it packed up for home.
This place is quite busy since we saw the staff preparing lots of take out phone orders while we were there.  The service was fine as we did not have to wait long for the food.  Parking is plentiful since it is located in a spacious strip mall.
SFDD gives 4.5 out of 5 Delights.