LA Grill and Bistro is located in a popular strip mall on the corner of Blundell and No 2 Rd. 
This place has been around for a few years now and is best known for its value.  It has quite a variety on its menu including pastas, burgers, sandwiches and a fair list of appetizers and drinks.  The atmosphere is quite nice that you would not expect these prices for the amount and quality of food you get.
Tonight we ordered hot wings to start off.  These hot wings were full of flavor.  The only drawback is that the wings were fried first.  Then it was dipped in the hot bbq sauce and we think it went back into the oven for a few minutes for the sauce to get heated onto the wing.  There were twelve pieces on this order.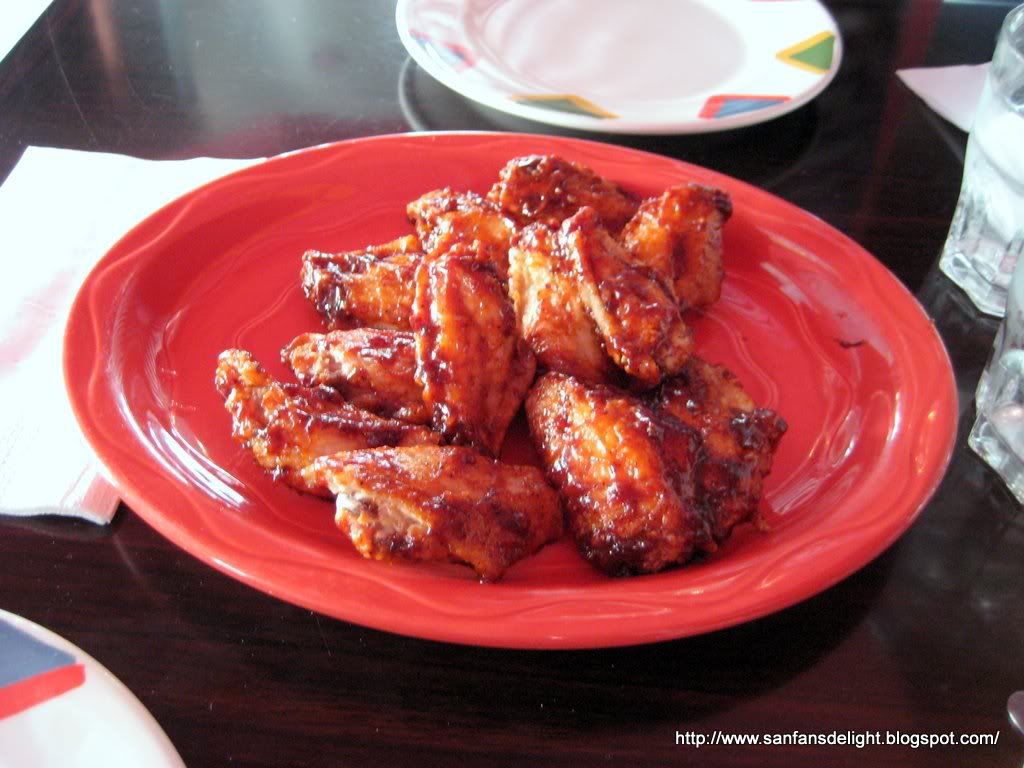 For our main dishes, we ordered a Cajun chicken burger and Spaghetti with chicken breast.  The burger had a big piece of chicken breast presented open face.  The chicken was full of flavor.  Lettuce, tomato, onions and mayo made up the rest of the burger.  The burger comes with potatoes and a side salad.  I paid an extra $1 to get Caesar salad because I did not like the taste of their house vinegar dressing that comes with the regular salad.  The downside is this place does not have fries. I love fries so that is too bad.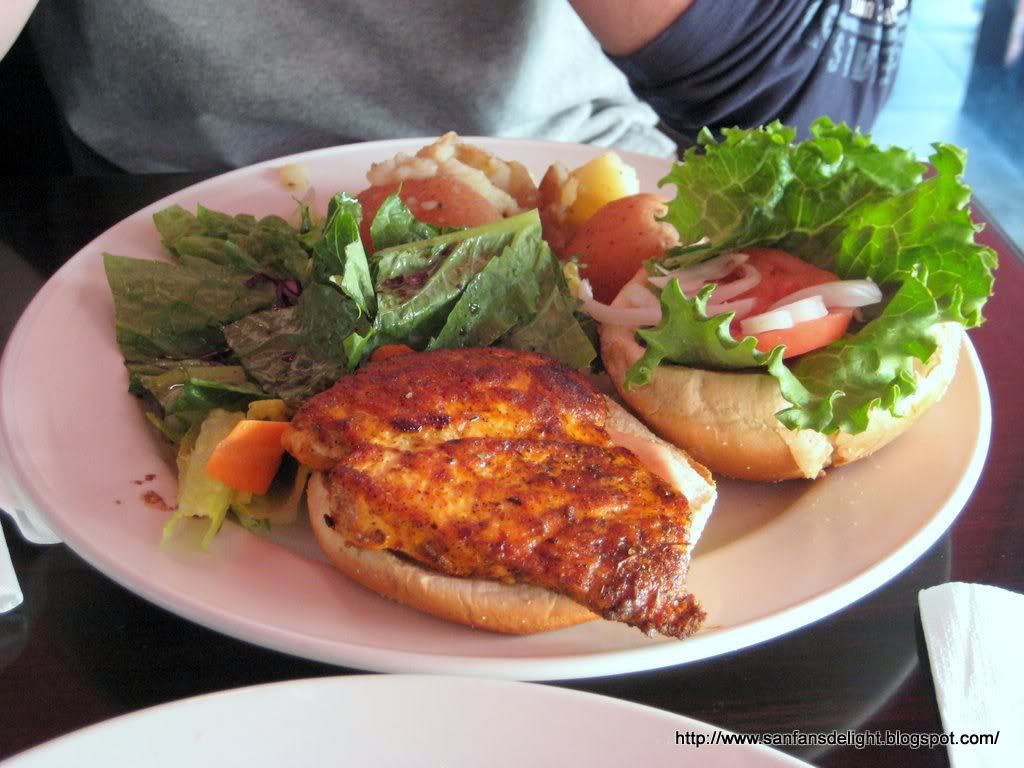 The pasta came with a piece of garlic bread and also a nicely sized chicken breast.  The sauce was spicier than other places but still packed good flavor.  The pasta is not al Dante as it was more towards the soft side.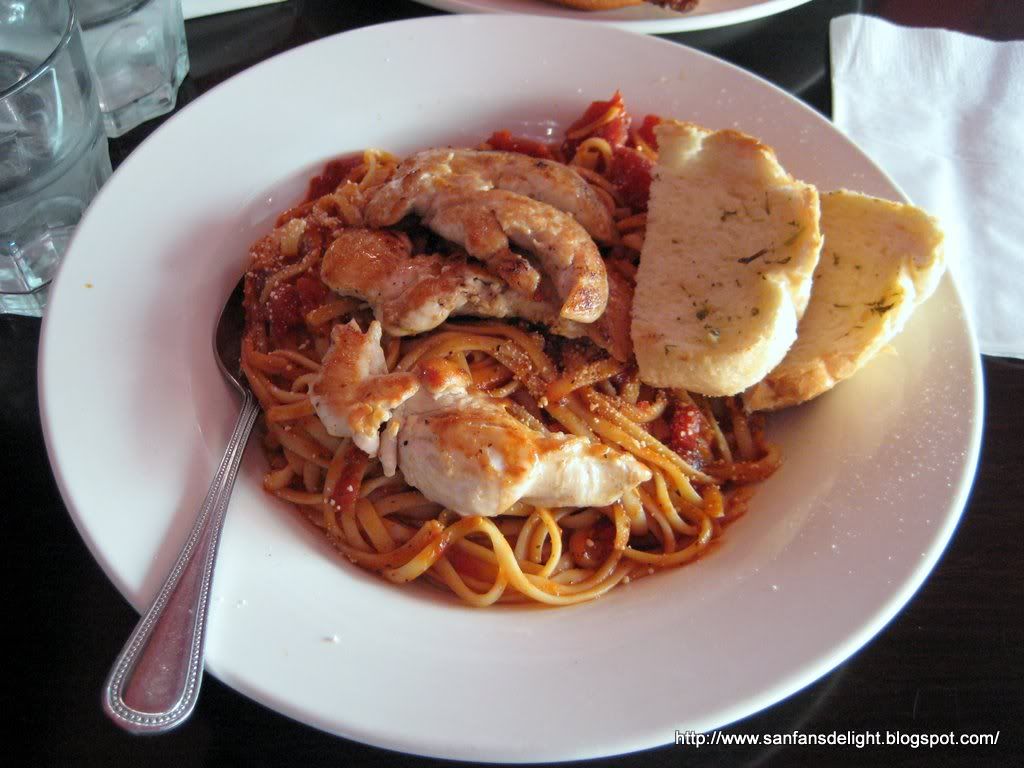 Service was responsive as we went on a weekday.  If you go on the weekend, be prepared to wait as line ups will be normal.  Overall, we enjoyed our meals because you get a lot for what you pay for and the service is good.
SFDD gives 4.5 out of 5 Delights