Panago had a special promotion for this delicious pizza.  It has white meat chicken, green and red peppers, onions, corn and instead of tomato sauce it uses a chipotle sauce.  I rarely have pizzas without regular tomato based pizza sauces as it doesn't seem to taste right.  I had a bad experience at a local chain called Fresh Slice Pizza where they used some sort of creamy ranch dressing which left a nauseous feeling afterwards.
We decided to try this at Panago because the pictures looked very attractive and also, it was only $12 for a large!  What a deal for a Panago large.  The Westminster Hwy location was the closest to us.  They recently moved here from the No 2 Rd location.
View Larger Map
We were quite impressed.  The chipotle really spiced up the taste of the pizza, unlike the horrible slice of chicken ranch pizza from Fresh Slice Pizza..ewww!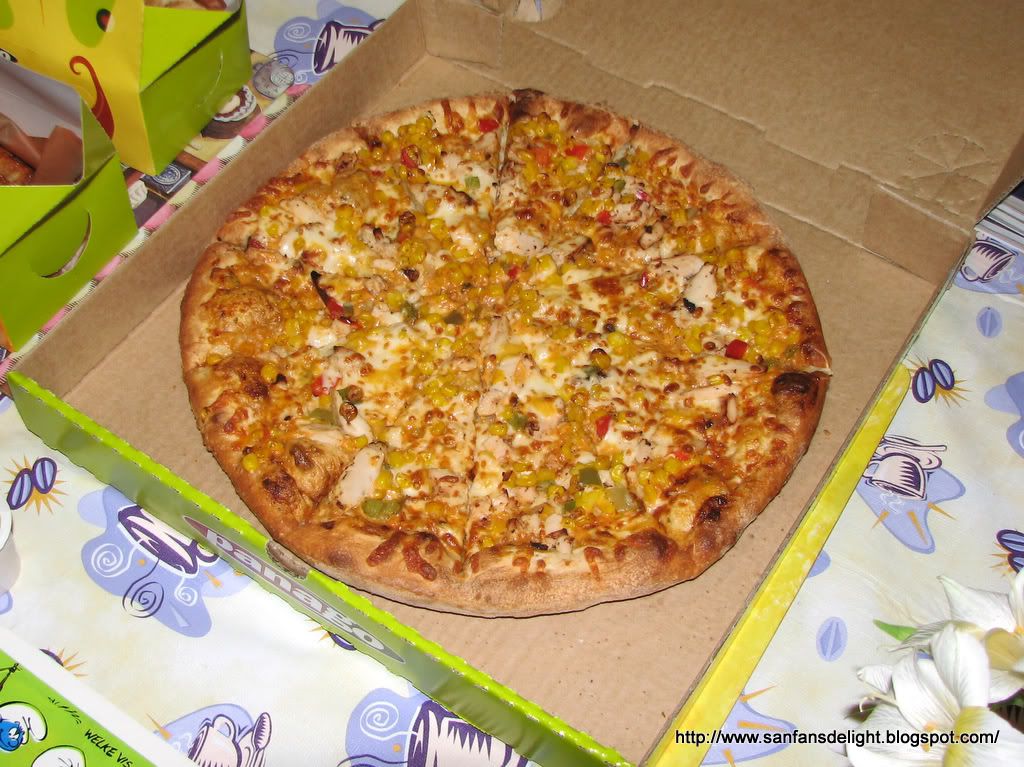 Panago gives you a free dip and we chose chipotle cilantro as well to give us the extra punch.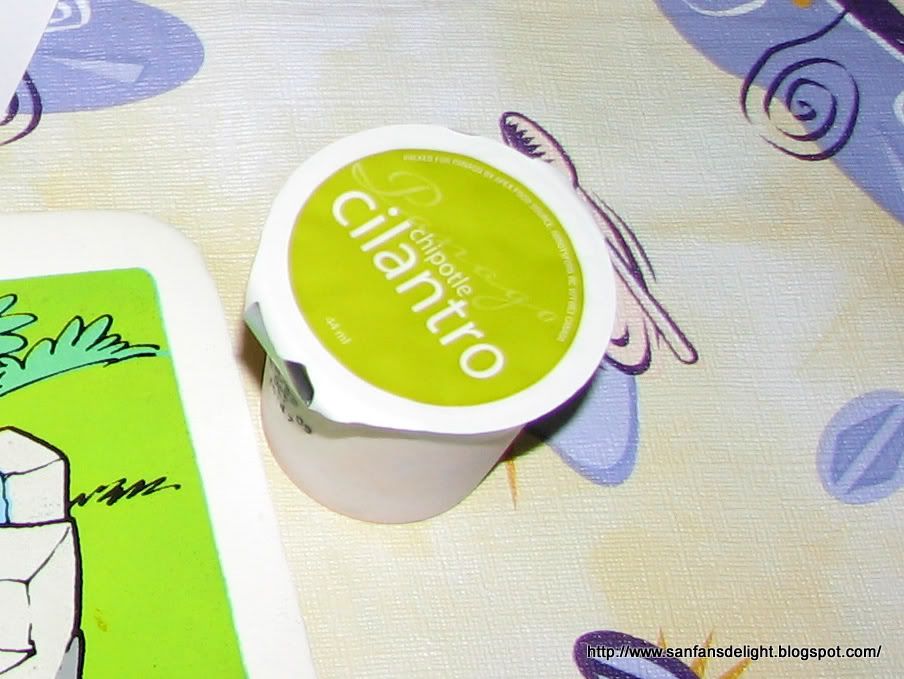 The other bonus promotion is that you can get hot wings for $5 and bread sticks for $2 if you add it to the order.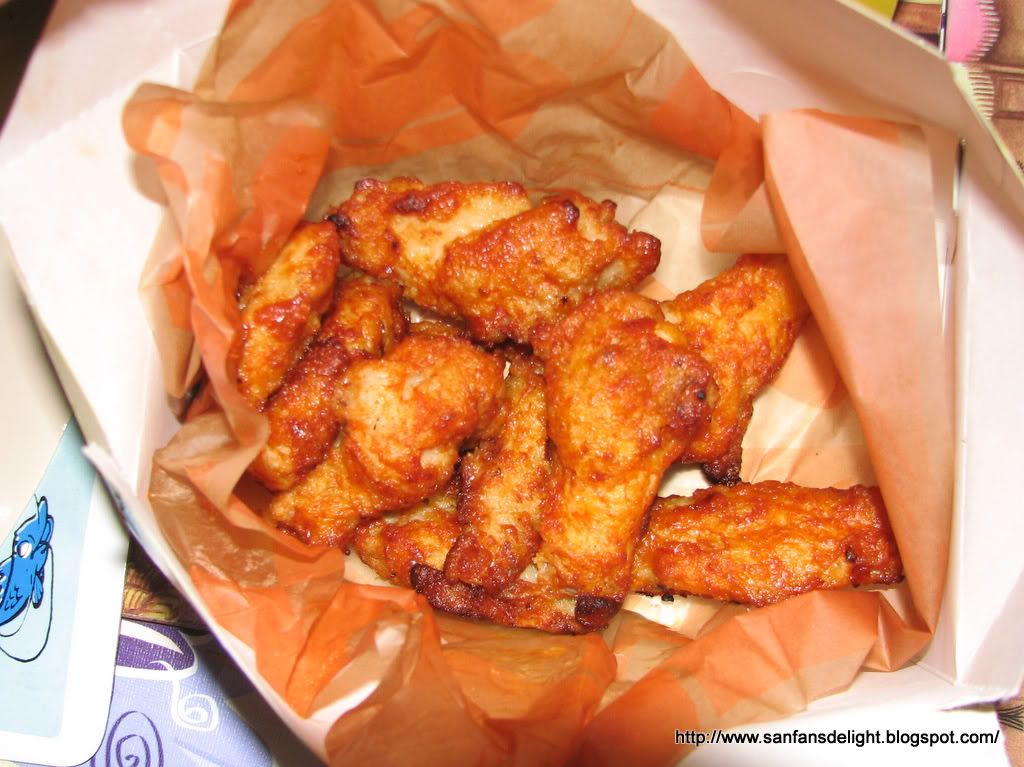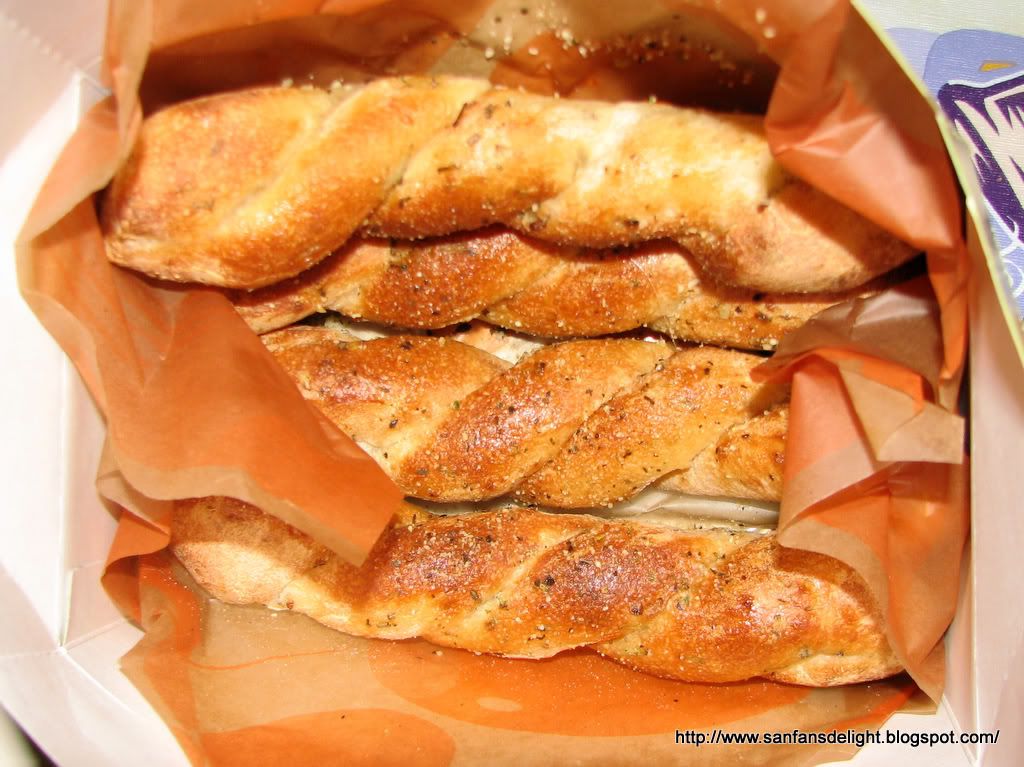 There are other sides as well to chose from like salads and drink also discounted.  The two items we chose were also delicious.
For tonight's meal:
SFDD gives 4.88 out of 5 delights.