Another round of Panago pizza from SFDD.  Panago has another special promotion, this time it is a meatball pizza.  This is a more simple pizza with just big meatballs and cheese.  We ordered it from the Westminster Hwy location as usual.
View Larger Map
We decided to try this because it was at a promo price of $12 for a large.  We would have preferred the Chipotle chicken but it was no longer on their menu.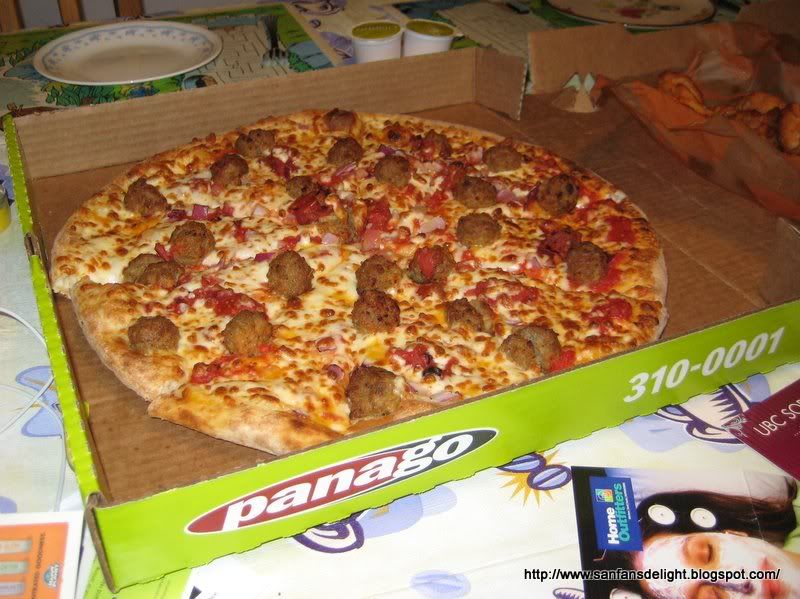 We were still quite happy at the value.  Having large beef meatballs was kind of weird though so it may take some time to get used to.  It was almost like eating spaghetti and meatballs.
Panago gives you a free dip and we chose chipotle cilantro as usual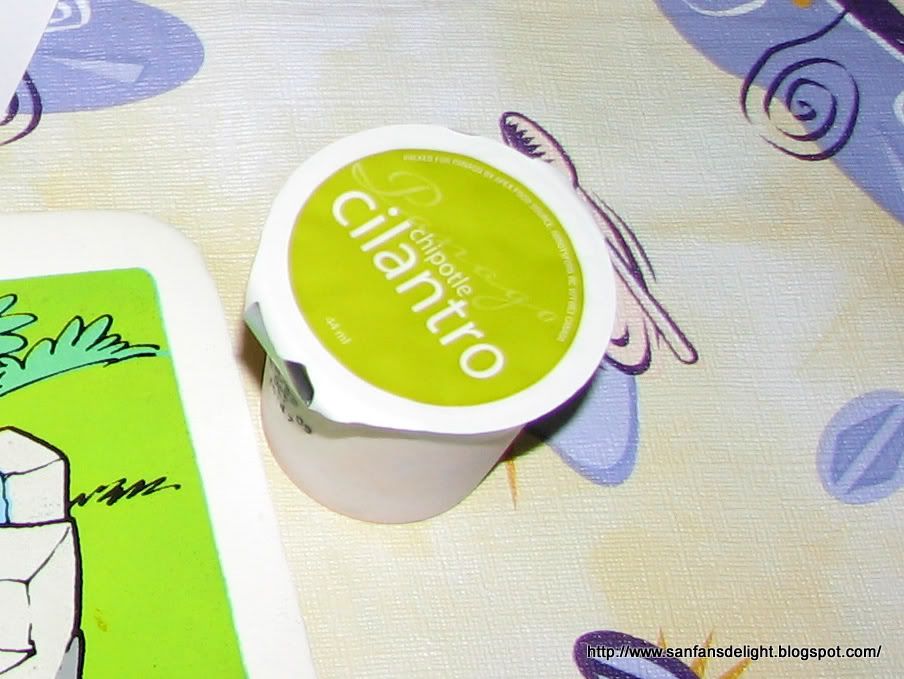 The other bonus promotion for sides was still the same as last time. Again, we ordered hot wings for $5 and bread sticks for $2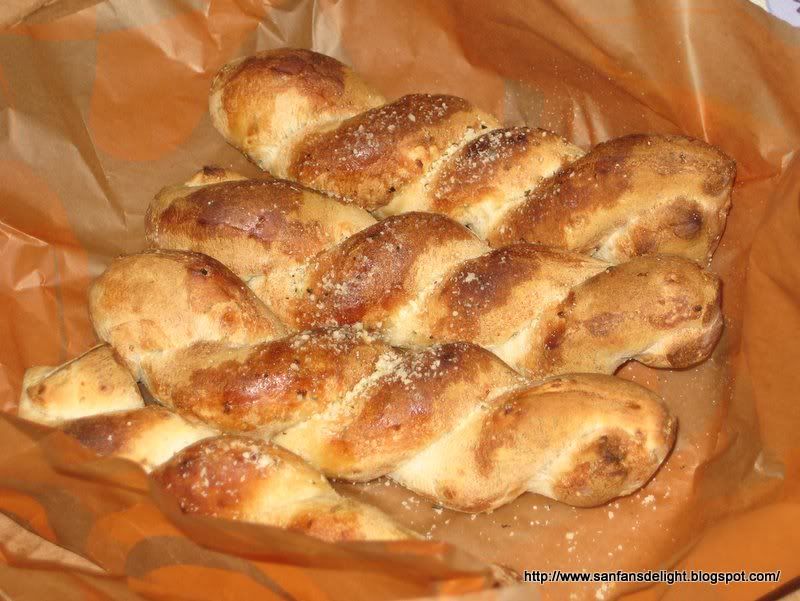 We'd probably buy the pizza again but only for the price.  We still think meatballs on pizza is kind of unusual so I would not specifically select meatballs as a topping on a regular priced pizza.
For tonight's meal:
SFDD gives 4 out of 5 delights.