We had out of town guests tonight so we decided to take them out for some Thai food.  We chose Thai House Richmond since it was close by and we had an entertainment coupon for a free entree.  Thai House has several locations in the lower mainland.  The Richmond location is at: 129-4940 No. 3 Rd Richmond, BC within a strip mall just across the street from MacD's and Lansdowne Mall.
View Larger Map
We made reservations and did not have to wait when we got there.  We were quickly seated and water was brought to us promptly.  They had quite a vast selection of dishes on the menu so it would be hard for the indecisive to pick out something to eat.
For starters we ordered crab cakes and Thai satay chicken.  There were two large pieces of crab cakes.  They were fried in a light tempura-like batter.  It came with a sweet/sour/spicy dip.
The satay chicken was grilled and came with a peanut sauce and a tiny side salad composed mostly of red onions in a very sweet vinaigrette type of dressing.  We thought the peanut sauce complimented the chicken quite well.  One problem we had was that one strip of the chicken seemed to be a bit too pink.  We asked the waiter to replace it for us and it was done quite promptly and politely.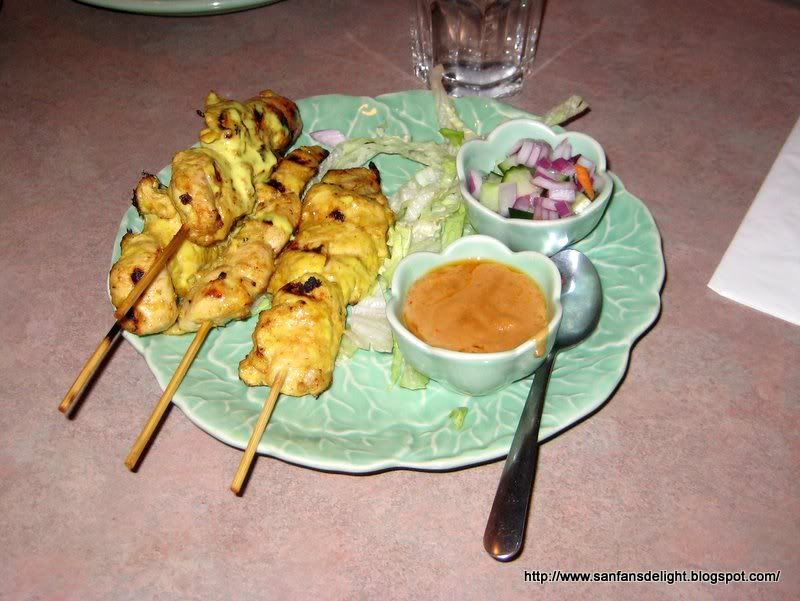 We ordered three main dishes to share among the four of us.  The first was Pad Thai.  This is a Thai rice noodle fried with tomato sauce and seafood.  As you can see there are lots of raw bean spouts to top this dish.  This was sweet and sour and the noodles had just the right tenderness for our taste.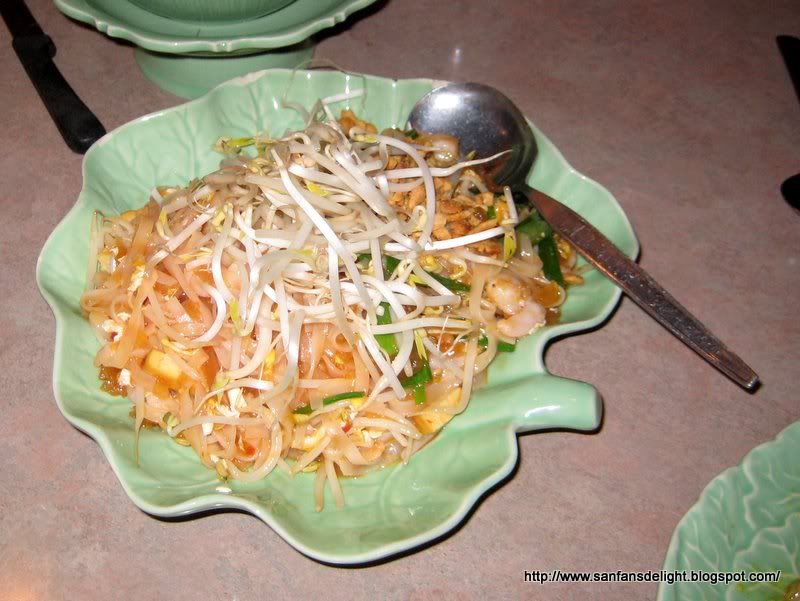 The next item was a pineapple fried rice.  This was a fried rice served in a hollowed out pineapple skin.  Yellow ginger rice was used to fry it with raisins, seafood and lots of pineapple pieces.  There was so much rice that it overflowed out of the pineapple.  We were wondering if the pineapples used in this dish was actually from that pineapple shell it was served in.  Anyone know?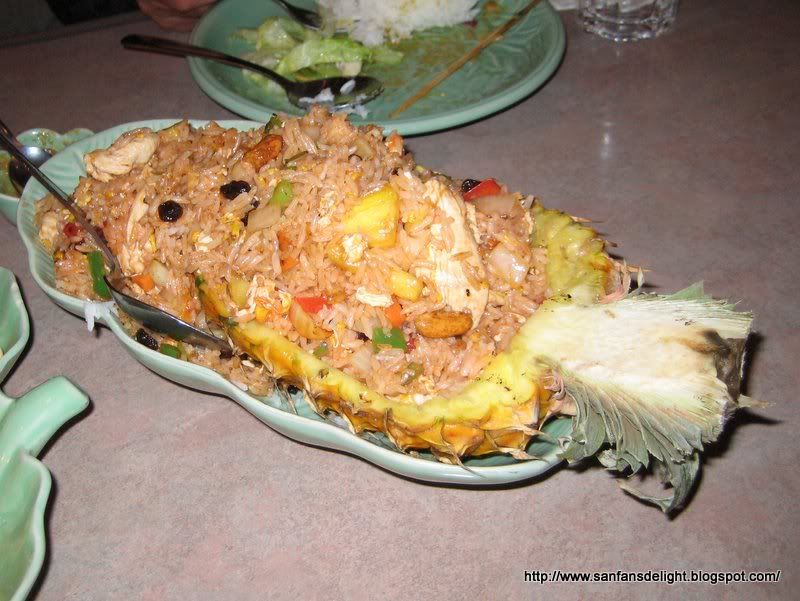 Lastly, we ordered the green curry chicken.  Thai curry is a bit different than others because it is very watery but contains lots of ingredients.  This one had many pieces of chicken breast, green pepper, onions and eggplant.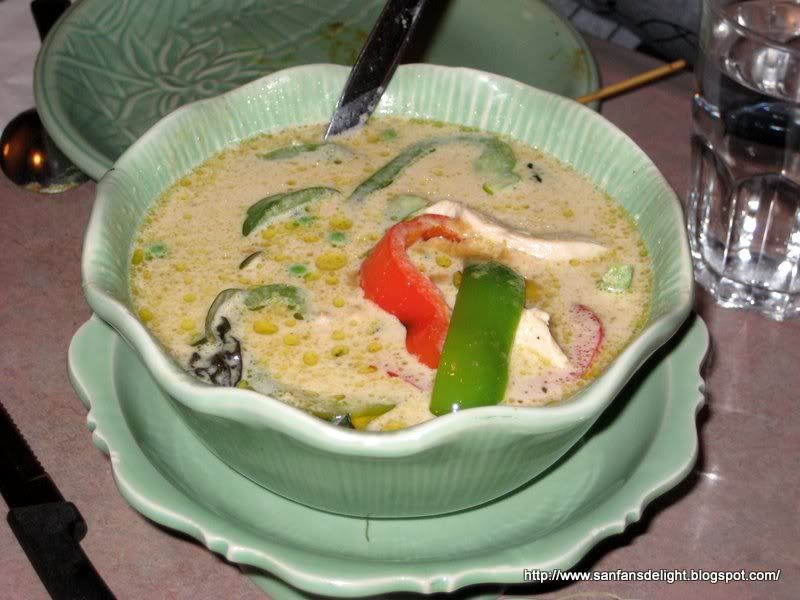 Tonight's green curry seemed to be more spicy than usual, but still very flavorful.  Rice had to be ordered separately.
Prices are quite reasonable at Thai House but the entertainment coupon was certainly an added bonus.  Aside from the raw piece of satay chicken, service was friendly and prompt and the facilities were quite nice to enjoy a meal out with family.
For tonight's meal:
SFDD gives 4.75 out of 5 delights.