We were back in Washington State for the Thanksgiving day long weekend.  This time we got through the border a lot earlier than in March.  It was only an hour or so at the Peace Arch border.  As usual we stopped by the IHOP in Bellingham for breakfast before heading further south.
The IHOP we visited is located at 420 West Bakerview Road
Bellingham, WA in a relatively new strip mall.
View Larger Map
IHOP seems to have a different promotion each time we visit.  Their promos are always in line with some festivity taking place.  This time it was NFL football.  All the wait staff wore a football jersey to mark the occasion.
We ordered bacon and scrambled eggs with hash browns here.  The eggs were fluffy and the hash browns were crispy on one side just how I like it.  The bacon was not too crispy and not too fat so no complaints in the bacon department.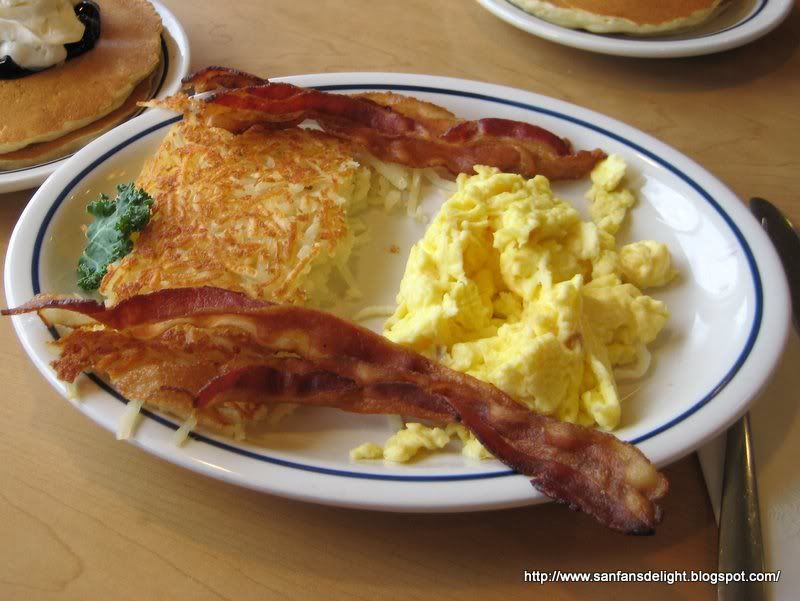 We also ordered ham with over-easy eggs and hash browns.  The ham was large and thick while the eggs were cooked to order.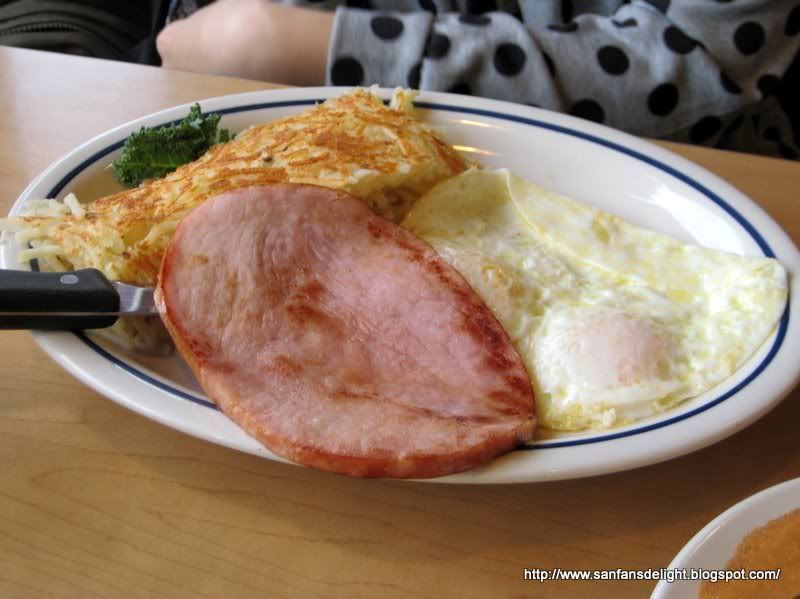 These breakfast meals also included an order of promo pancakes.  We selected the blueberry pancakes from their promo menu.  The pancakes were fluffy but maybe it had too much whip cream and sauce. We did not have to add much syrup since the blueberry sauce was sweet enough already.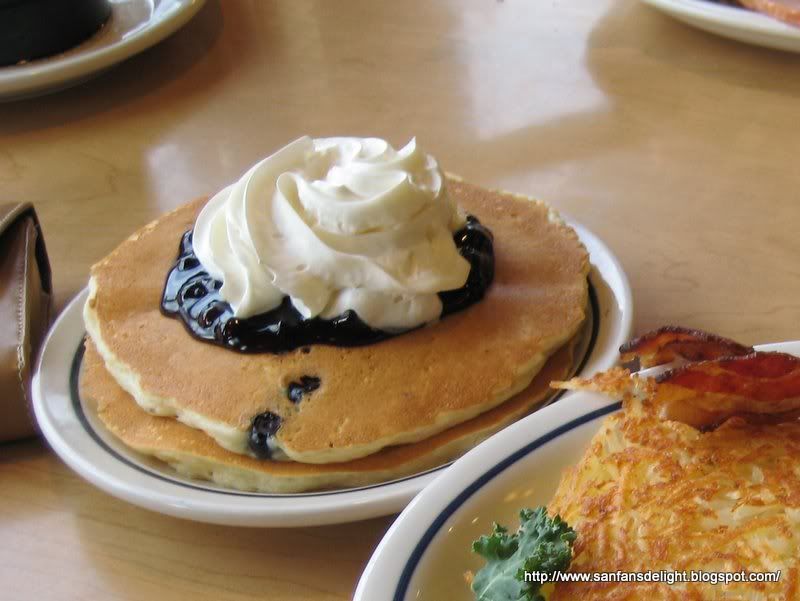 I would have preferred toast with my breakfast but after all, we are eating at  IHOP so we should appreciate their specialty in pancakes, not toast.  The service was prompt and friendly and we always enjoy our meals before continuing on with our road trip.
SFDD gives 4.5 out of 5 Delights.