Jane's is small diner serving Canadian and Chinese food.  It is located in North Burnaby on 4217 Hastings St.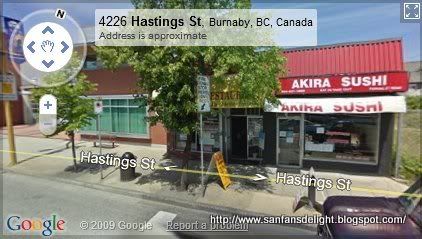 This place is popular for it's $3.95 breakfast.  You get the choice of meats, 2 eggs, potatoes and toast.  There aren't a lot of these local diners anymore in the lower mainland.  Entering this diner is like going back in time to the 70's or 80's as there appears to be no updates done to the place.  In fact, my family used to run a similar diner back when I was a kid so as soon as I entered the place, the smell, colors and food immediately brought back memories.
We got there late on Saturday morning expecting it to be packed with people waiting for tables.  Luckily there were a few tables available.  I think most of the people just eat and run so the table turnover is quick.  Even our party of seven managed to get a big table to fit all of us.  Each of us ordered a a $3.95 breakfast.
I ordered ham, scrambled eggs and brown toast which looked like this: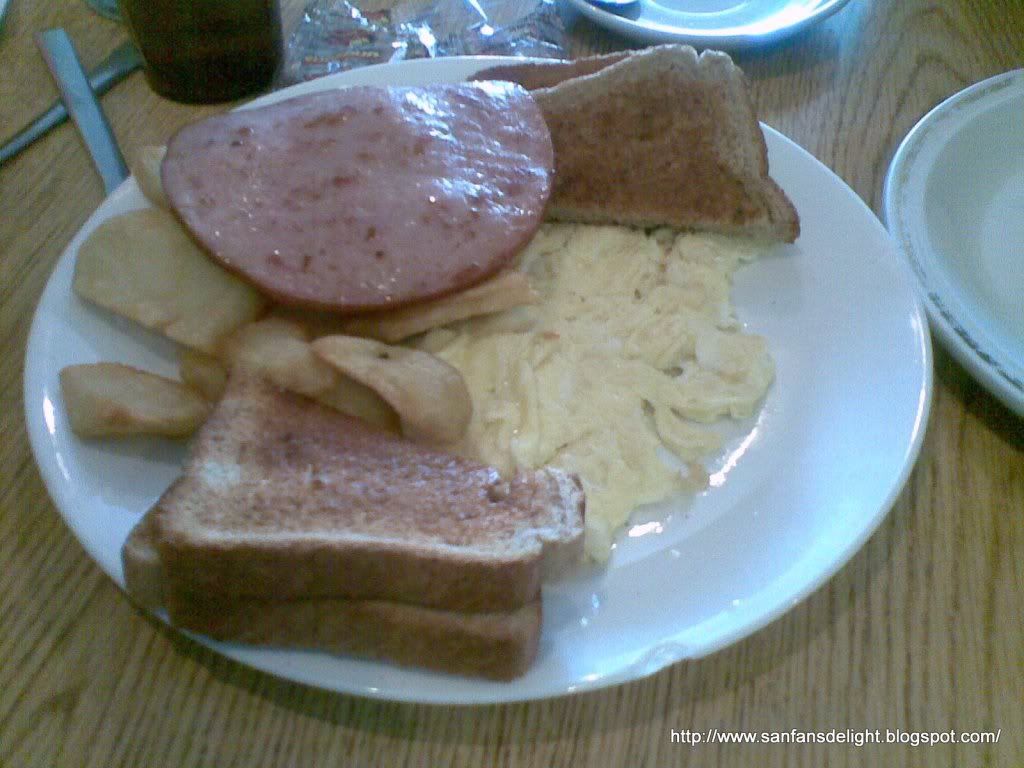 My sister ordered sausage, sunny side up and brown toast which looked like this: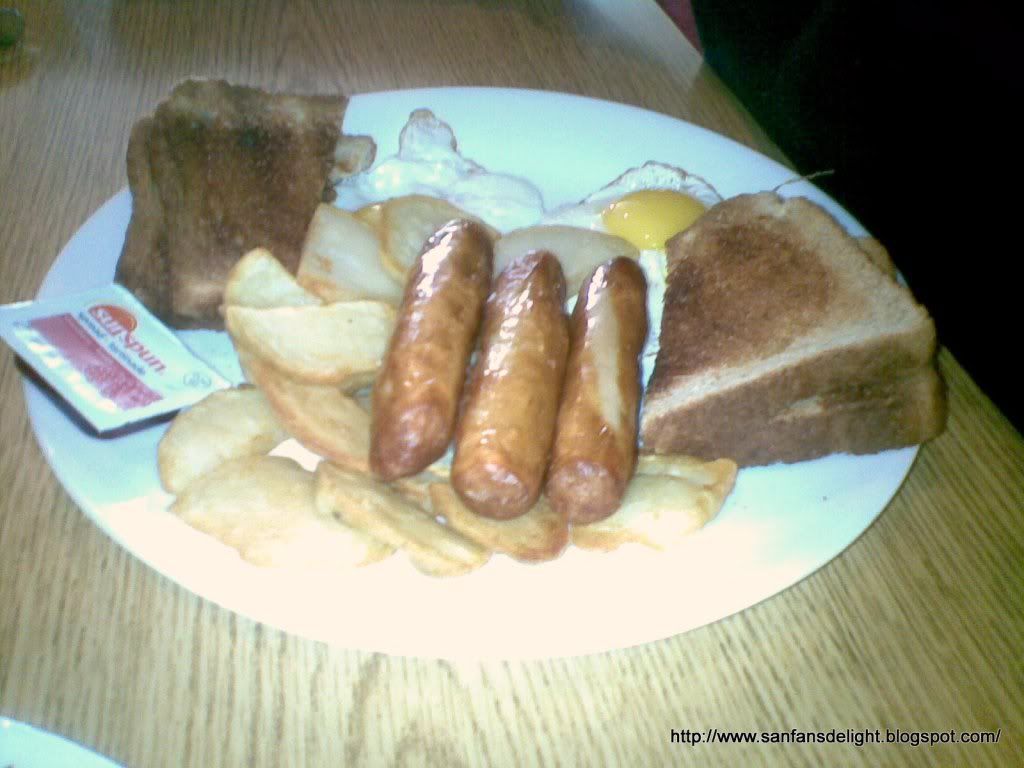 As you may agree from the pictures, for $4 this was a great deal.  It was certainly a decent sized breakfast to fill a hungry stomach in the morning.  It comes with home cut pan fried potatoes which can fill you up more than regular hash browns.  If you ordered a coffee, it comes with one free refill too. 
Even though the decor was outdated, things were very clean and service was quick and efficient.  It looks to be a family run business.  The menu had Chinese food as well. 
Aside from the $4 breakfast, everything else seemed to be standard priced.  For example, the fish and chips was $7.75 which I thought was a bit pricey for this type of diner.  We ordered the fish and chips just to try but I was a bit disappointed as it didn't taste that great as the batter was thick and overcooked. I wasn't able to get a picture in time as the hungry kiddy hands took the pieces of fish and fries off the plate as soon as it arrived.  It did come with a small bowl of Jane's soup of the day which was beef barley.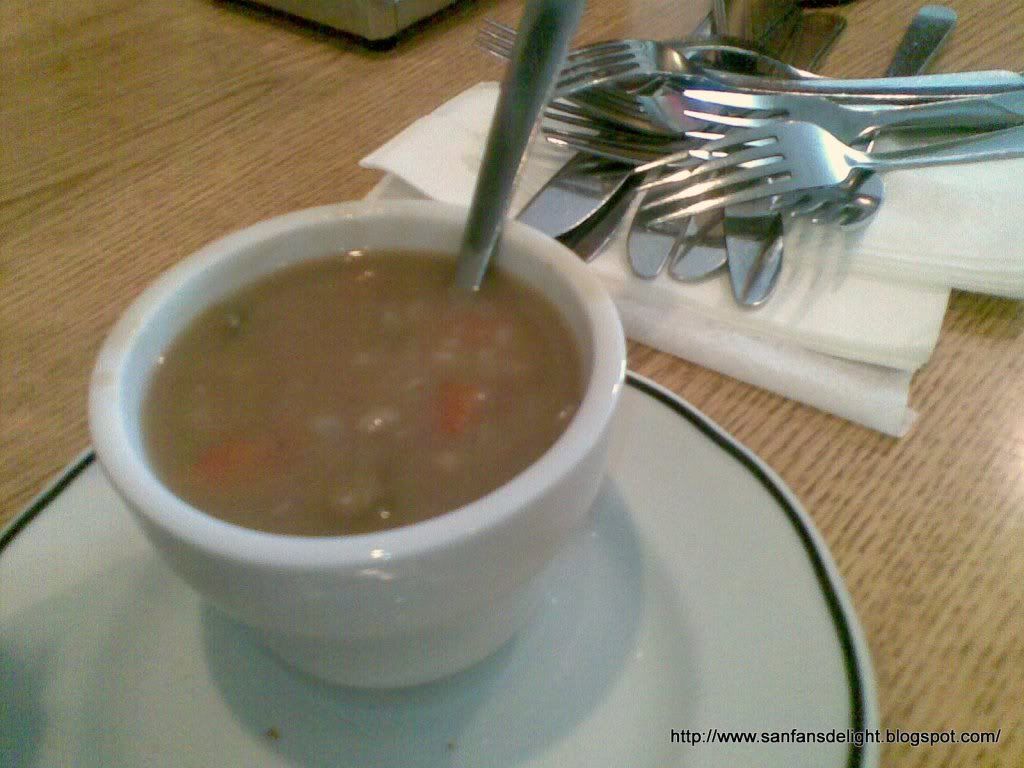 The big advantage seems to be that Jane's is not as busy as Bon's off Broadway so you get quicker service. We'll certainly be coming back again just for the delicious breakfast (nothing else).
SFDD gives 4 out of 5 Delights (mostly for good value on the breakfast)