We had another craving for some Vietnamese Pho so we decided to try a new place which has been blogged quite a bit in east Vancouver.  Bao Chau is located at 2717 East Hastings Street just between Nanaimo and Renfrew.
View Larger Map
I drove past this place hundreds of times and never thought about trying it before.  Based on reviews on several blogs, I learned that this place was popular for its spring rolls. The business name on the menu is also known as "The Spring Roll Special House Inc."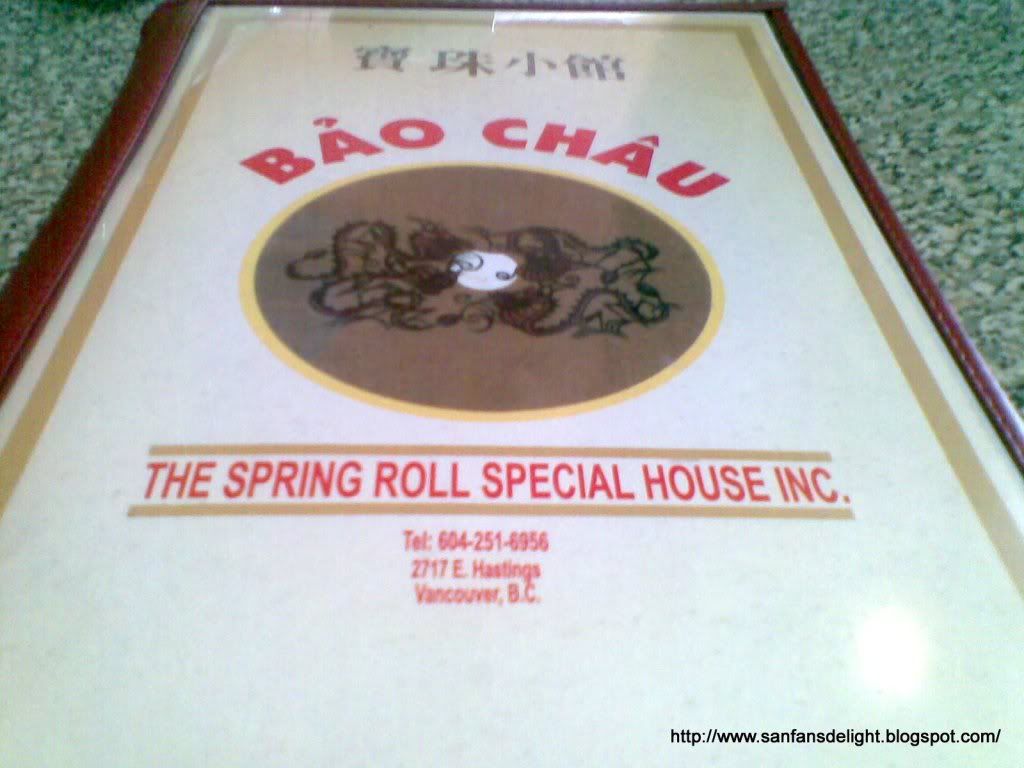 The dish I ordered was a dry vermicelli which came with a spring roll, tiger prawn wrap with ham grilled pork hash (bun ba mau). Seems to be the special of the buns since the photo on the menu featured this dish.  I like to order the dry dish because I'm usually not fond of hot soup and I like to use this dish as a comparison with other places I've tried.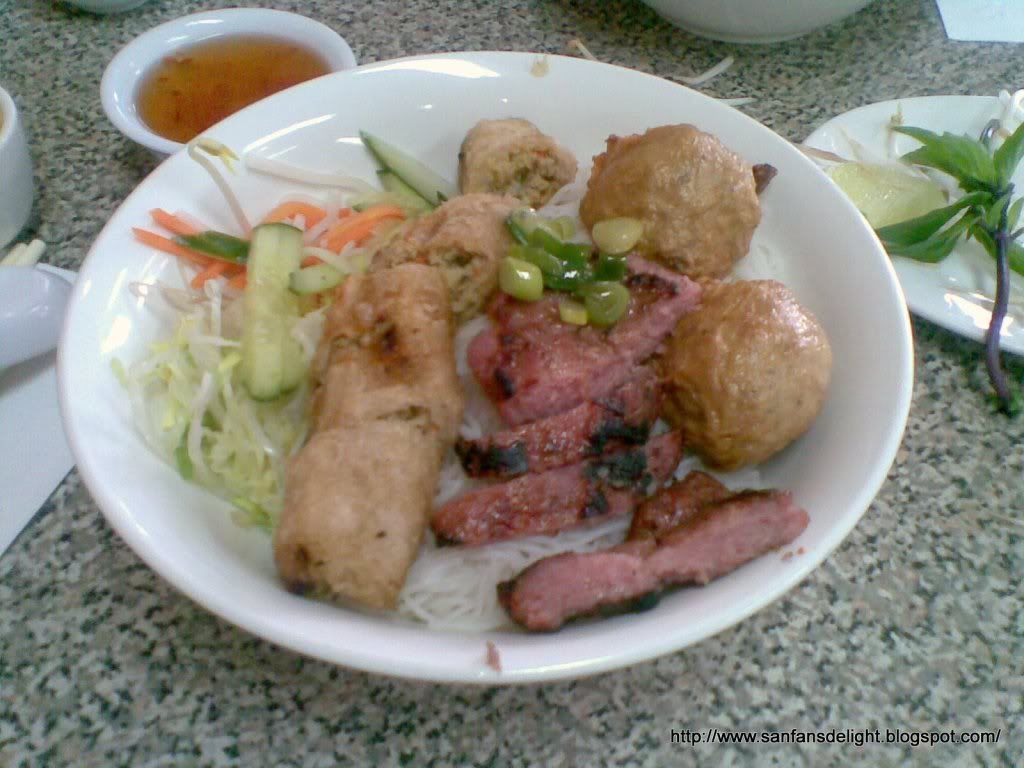 The prawn was new to me. It was like a giant pork ball with a small prawn inside. I think it is comparable to the prawn balls you get at Chinese wedding dinners. The pork patty was also a first for me. I didn't like the pork patty at all because it was very similar to spam.
The vermicelli came hot as opposed to cold at some other places i tried. It tasted good as long as you used all of the fish sauce.  I liked their vermicelli because it was relatively al Dante.  The spring roll was fried well and had good texture.  It seemed to have more meat filling.  However, the filling made it soggy inside if you did not eat it right away.
San had the #2 rare beef pho.  She was too hungry and already started digging in before I could get a picture.  But overall San said the soup was not hot enough.  This was evidenced by the beef staying pink in color even half way through the meal.  She said the taste was just like other pho's places so it was nothing unique.
Well, this place is just OK.  Not worth making a special trip.  If I were to crave for bun or spring rolls, I think the ones at Pho Tan are actually a bit better.  I also think that this place needs a few brighter light bulbs.  The tables were also very cramped as your chair is literally back to back to the chairs belonging to the table behind you.
SFDD gives 3 out of 5 Delights