This new ramen joint popped up on the west side of Robson street earlier this year with quite a bit of hype. We noticed line ups every time we passed by so we decided to try it out to see what the excitement was all about.
It's called Ramen Satouka and it is located on 1690 Robson St.  I think the hype is from the fact that this place originated in Japan (www.santouka.co.jp).  Did they copy the name or really expanded out to Vancouver? It is operated by Japanese people unlike other Japanese places which are run by non-Japanese Asians - so perhaps they deserve extra points in the authenticity category.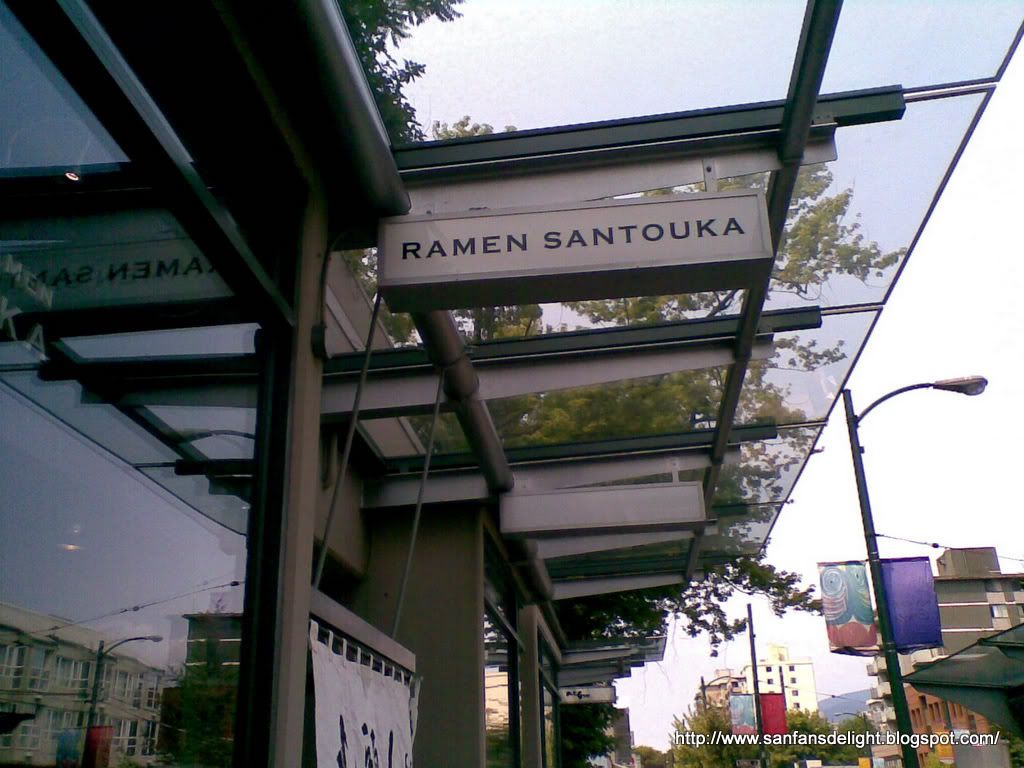 We visited here on a weekend afternoon and waited patiently in line for about 20 minutes before we were seated. Plastic samples of their menu item were at the window for customers to view and feel hungrier while waiting.
When we got inside, the place was packed with people. It was really hot and stuffy inside and the tables were set very close to each other. The good thing about this was that people seemed to generally eat and go since this was not the environment to take your time and chit chat.
The pictures are taken from a camera phone so please forgive us for the crappy quality.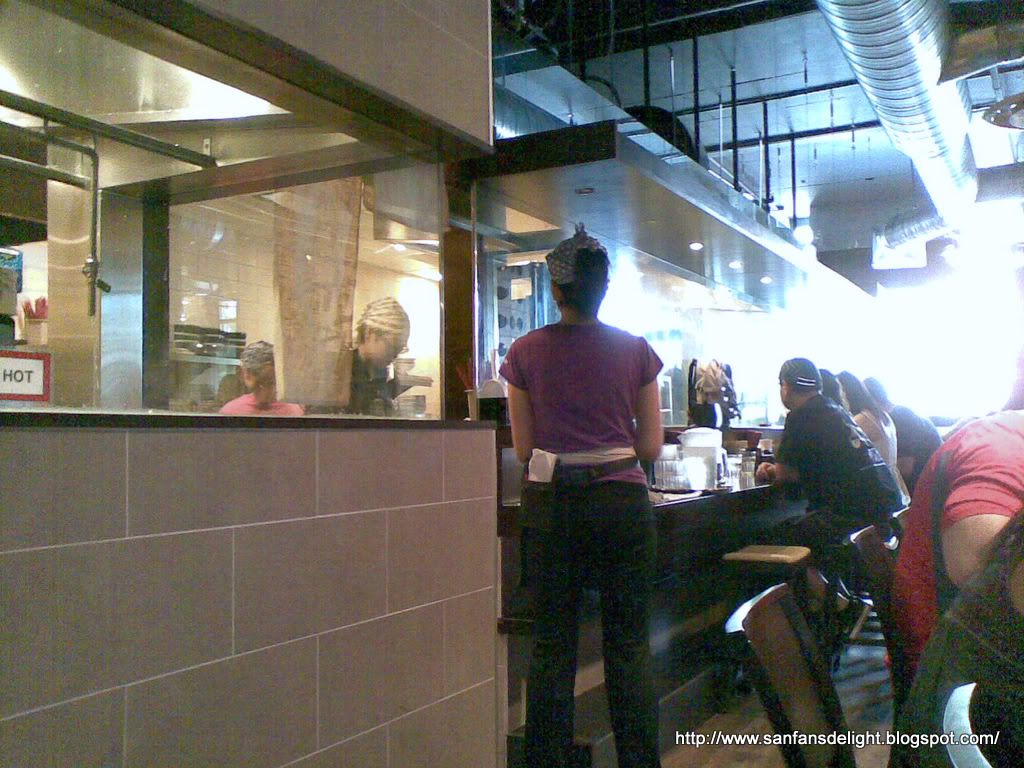 We both ordered a ramen with a different soup base. The first was the shiro ramen which a pork bone soup base.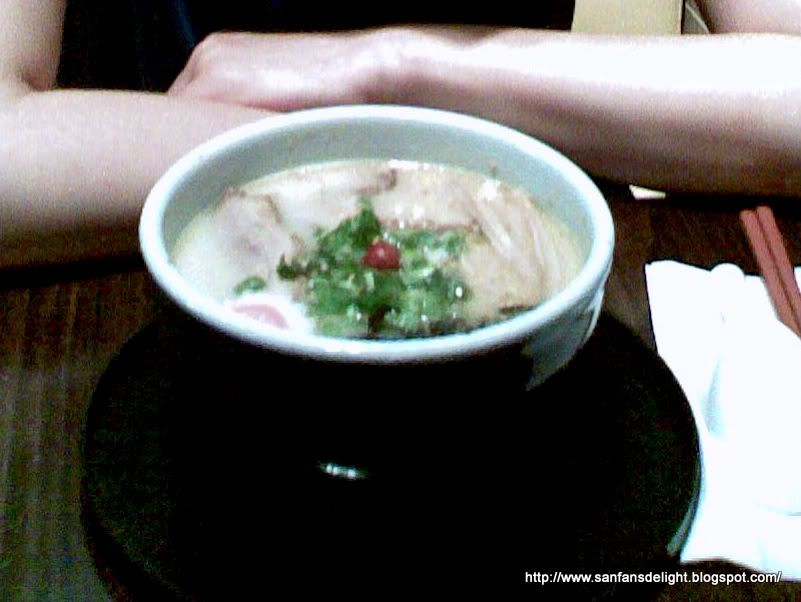 The soup was very tasty and creamy. Must have been from the pork fat :) . It came with a few slices of pork, some bamboo shoots and some onions as toppings.
The second ramen came with miso soup base. The toppings were the same as above with the only difference being the soup being not as fatty. The miso was still very flavorful.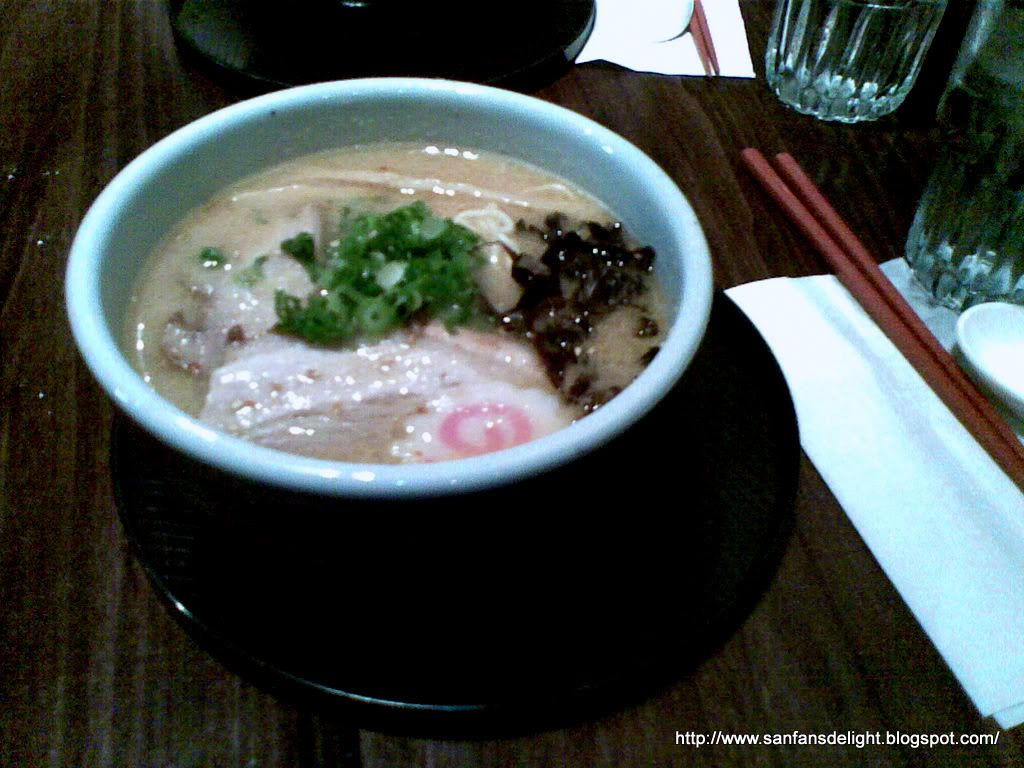 The ramen noodles seemed to have the perfect al dante like texture.  Both of the ramens were about $9 + the dreaded HST.  That seemed to be a tad pricier than other places.
Overall the food was really good. The one downside is the lack of air conditioning. As the eating area is small, customers can really feel the heat coming out from the kitchen.
SFDD fives 4 out of 5 delights.