It was another hot August summer Sunday in Richmond.  It's been weeks since we saw a drop of rain.  We decided to drive out to the farming area of Richmond along No 6 road to a place called The Grille. We heard that the place was in a golf club.  I never knew there was a golf club in this area but it seemed to be quite busy as the parking lot was quite full of cars.
The Grille is located at 8400 #6 Rd. Richmond, BC, in the Country Meadows Golf centre.
View Larger Map
A big bronze bull guarded the entrance to the club.
The Grille was not that busy as we were seated right away.  We got a nice table next to the window with a nice view of the green.  Although it was hot outside we were able to enjoy a nice breeze throughout our stay.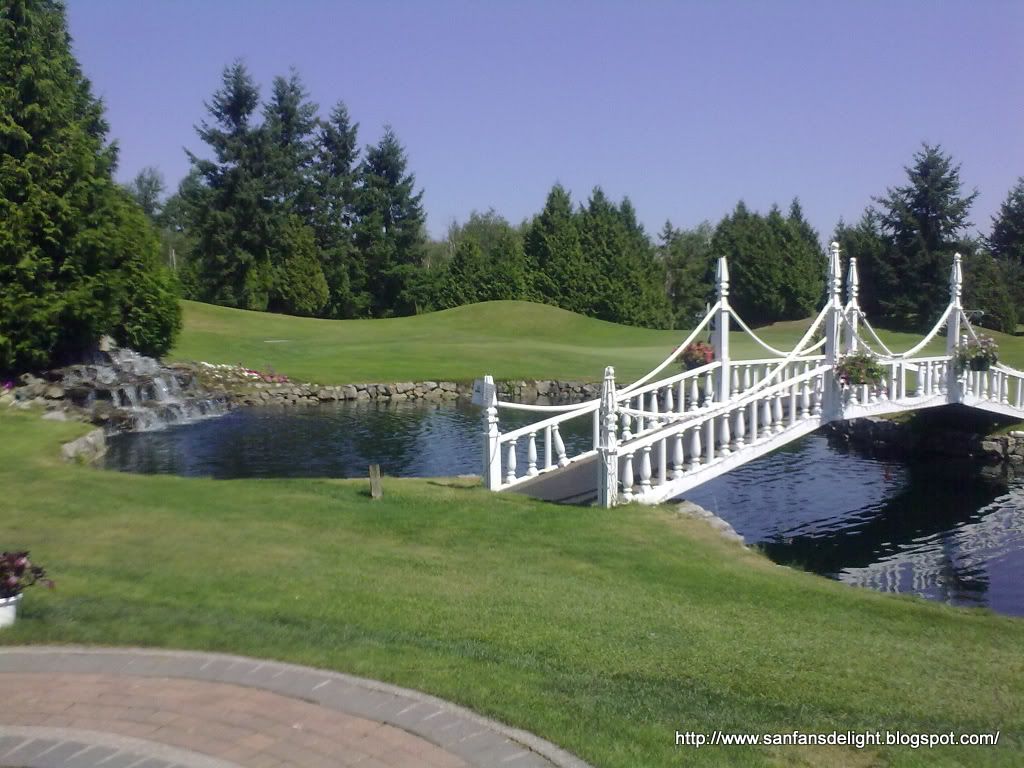 The menu was simple but had enough variety to fit different tastes.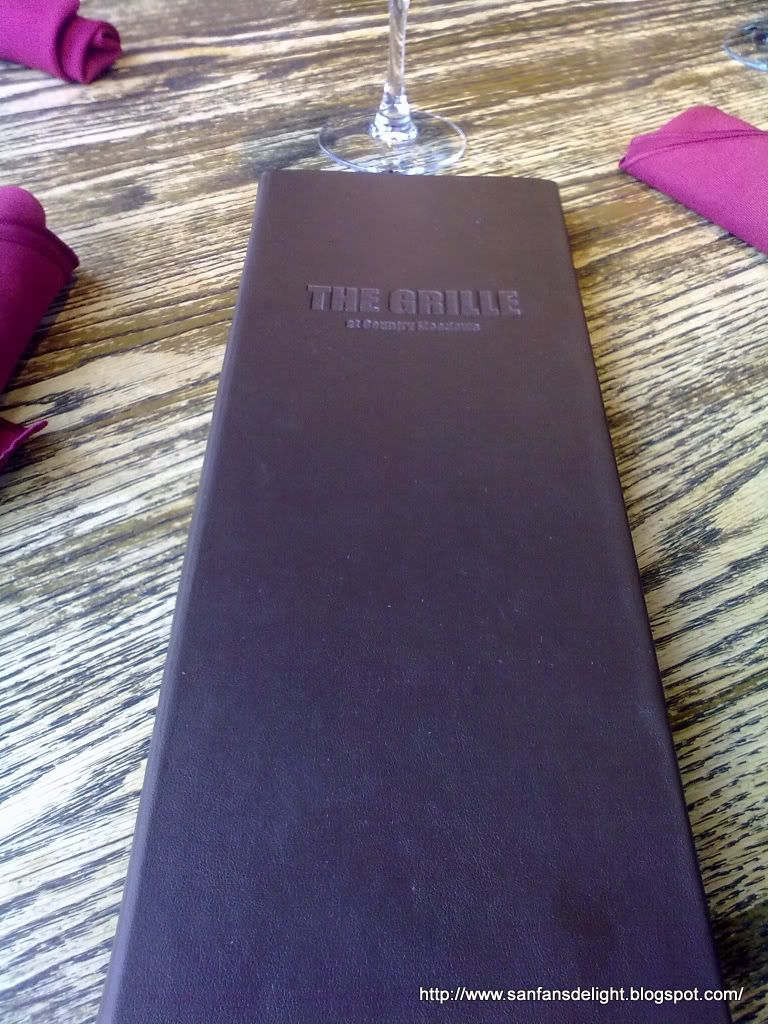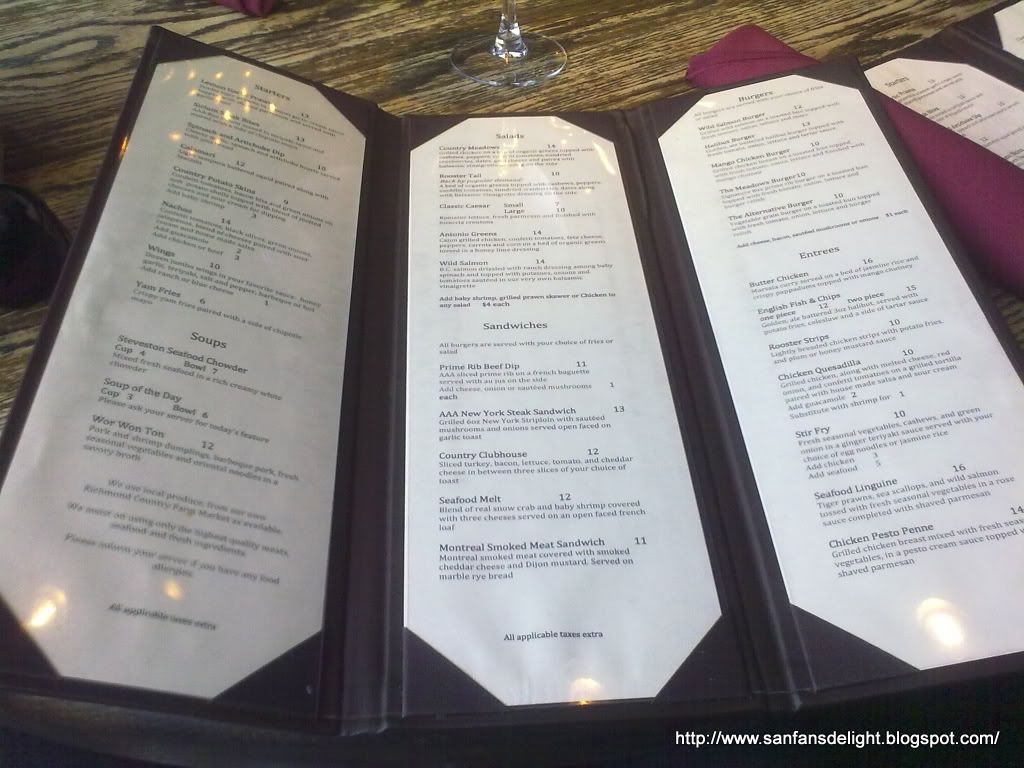 Ok there were three of us today and we ordered the following items:
1. Clubhouse with salad: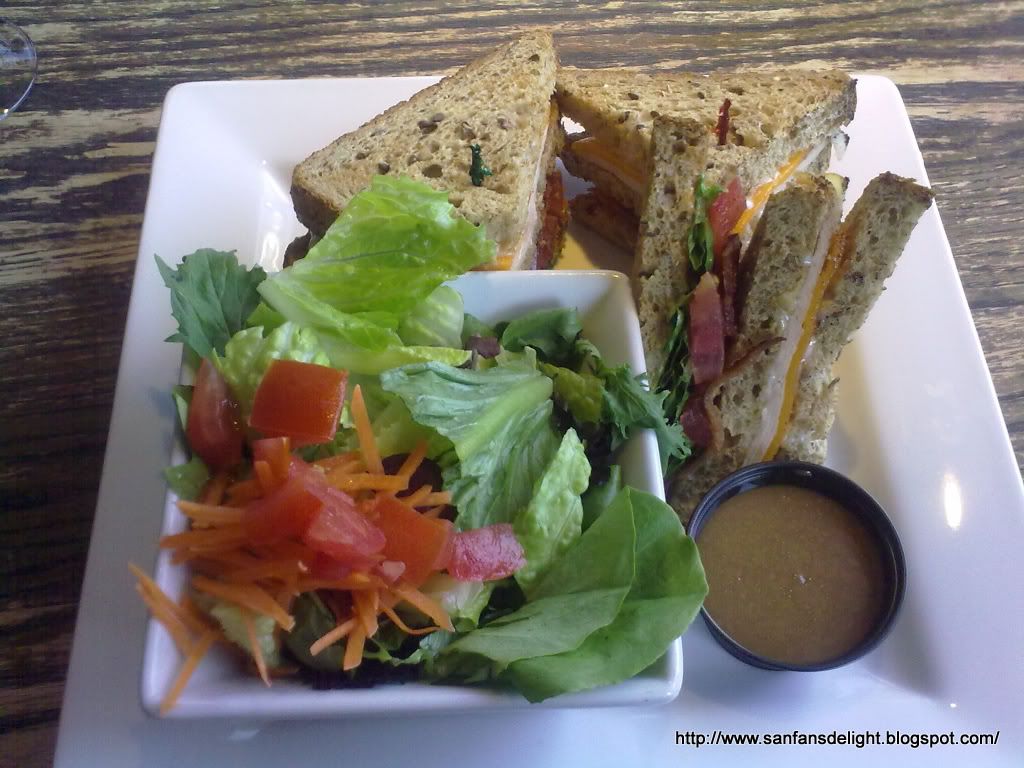 Strangely it only had 3 pieces.  Usually a clubhouse is cut into 4 pieces isn't it?  The green salad came with a house balsamic vinaigrette.
2. Halibut burger with salad: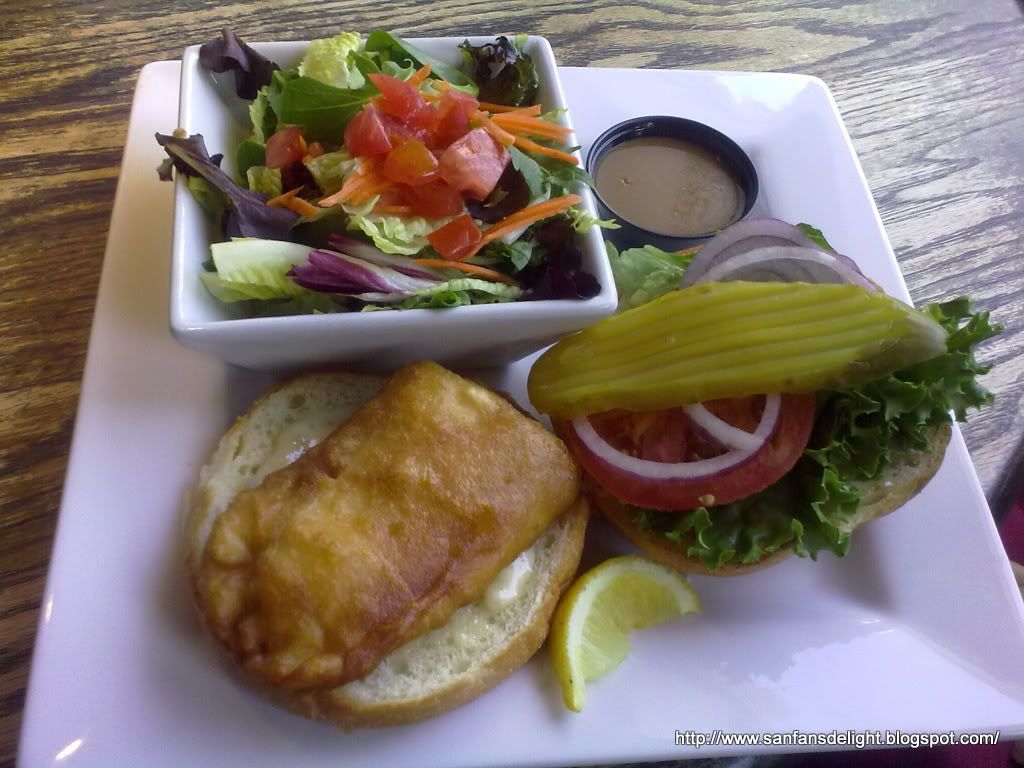 The Halibut was fried and came in a fair size serving.  Same salad as the clubhouse.  Halibut was quite fresh.
3. The Meadows burger: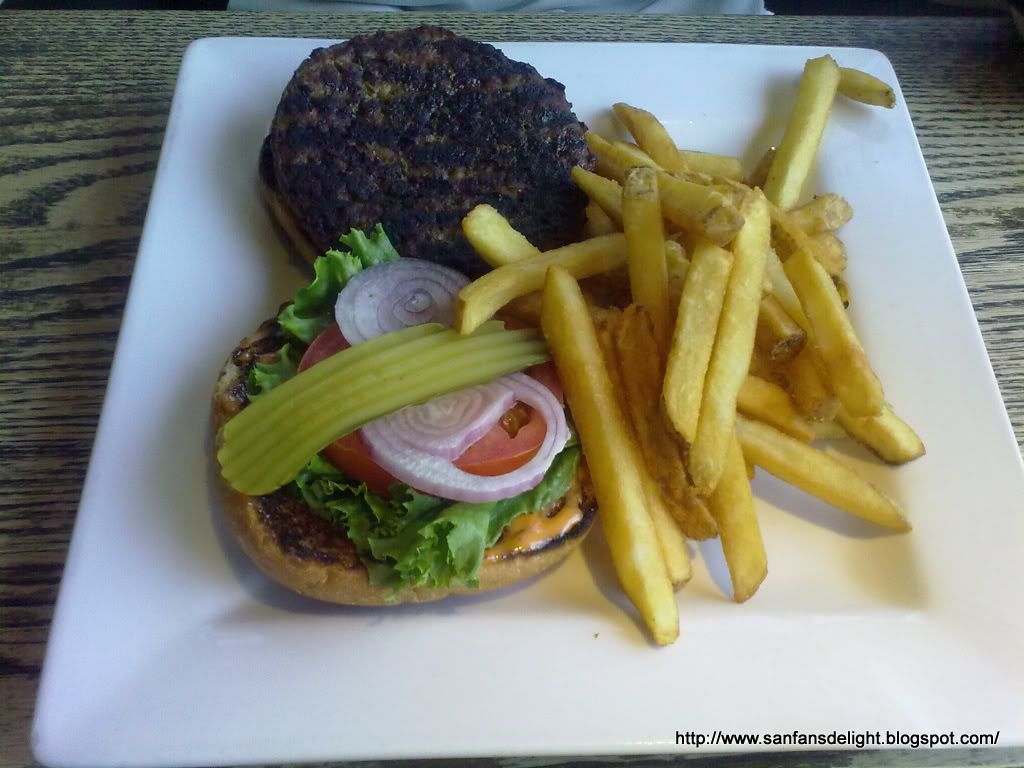 I chose fries as I was not in the salad mood.  As you can see the beef patty was quite charred and you can also see some char on the bun too.  This was quite disappointing.  However it was a late lunch for me and i was hungry so I still chomped it down.  Next time I will sure return it.   The fries were really good though. No endless fries unfortunately.
The meal prices were quite competitive.  Considering the view and the ambience it was a good deal.  My charred burger was $10, the club was $12 and the halibut was $13.  The food came quickly but no one bothered to refill our water.  At one point in time it seemed like all the servers and waitresses suddenly disappeared.
Despite the charred burger and the lack of service after the food was served, the view and atmosphere made up for it.  However, it was not good enough for us to make another special trip just to come here for lunch in the future.
SFDD fives 3 out of 5 delights.