Wowsers, after 8 months without a single update this site has fallen to #153 on the Uurbanspoon Vancouver ranks!  We haven't been logging our restaurant visits since we haven't gone to any new places interesting worth blogging about.  So we just took a break since we spent a lot of time cooking at home anyway.  Anyhow hope we can put up at least one post per week just to keep this blog alive.
So for the first post of 2011, we will talk about TOSF.  After watching a movie at Silvercity on Saturday night, we headed across the street for a late dinner as it was conveniently located close by.
TOSF is located at 14200 Entertainment Blvd, Richmond, BC.  It is on the southeast side of Richmond, kind of like Richmond's rural area as this is where you can find the farms and new development. 
This complex has been here since the late 90's.  Most people come here for the big theatre.  There used to be three theatres in Richmond.  This will be the last one remaining after the Richmond Centre one closes down to be converted into a food court.
TOSF is a popular place for pasta because of value.  The food is not top notch but the dinner menu entrees come with a choice of soup or garden salad, coffee or tea, and ice-cream.  Dinner items range from $10-$20.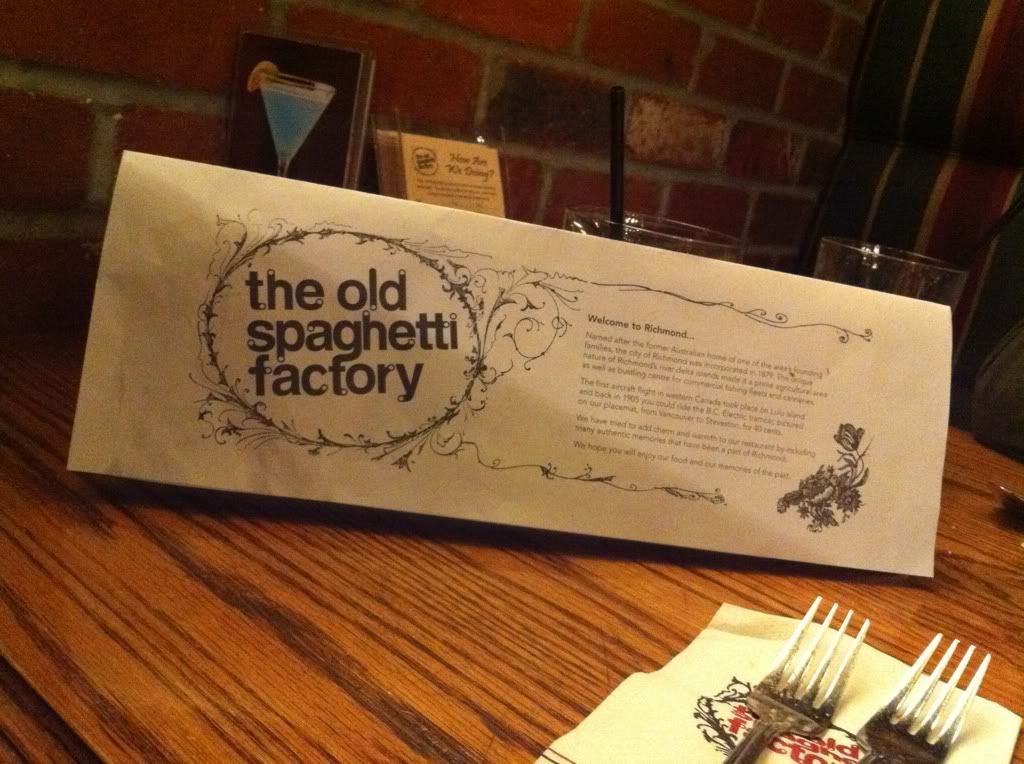 The unlimited sour dough dinner bread is also a bonus.  It's baked fresh from the oven and comes with garlic whipped butter and plain whipped butter.
We both ordered the meat lasagne with minestrone soup.  This meal was $12.50.  The soup was a bit watery compared to last time.  I expected it to have a bit more veggies and beans.
The lasagne came about 10 minutes later.  It came straight out of the oven with the cheese still bubbling hot.  It is served in an oval bowl like this:
It was a bit soggy and was not very tall.  Overall it was ok considering it was only $12.50.  After the entree we got our choice of tea and ice cream.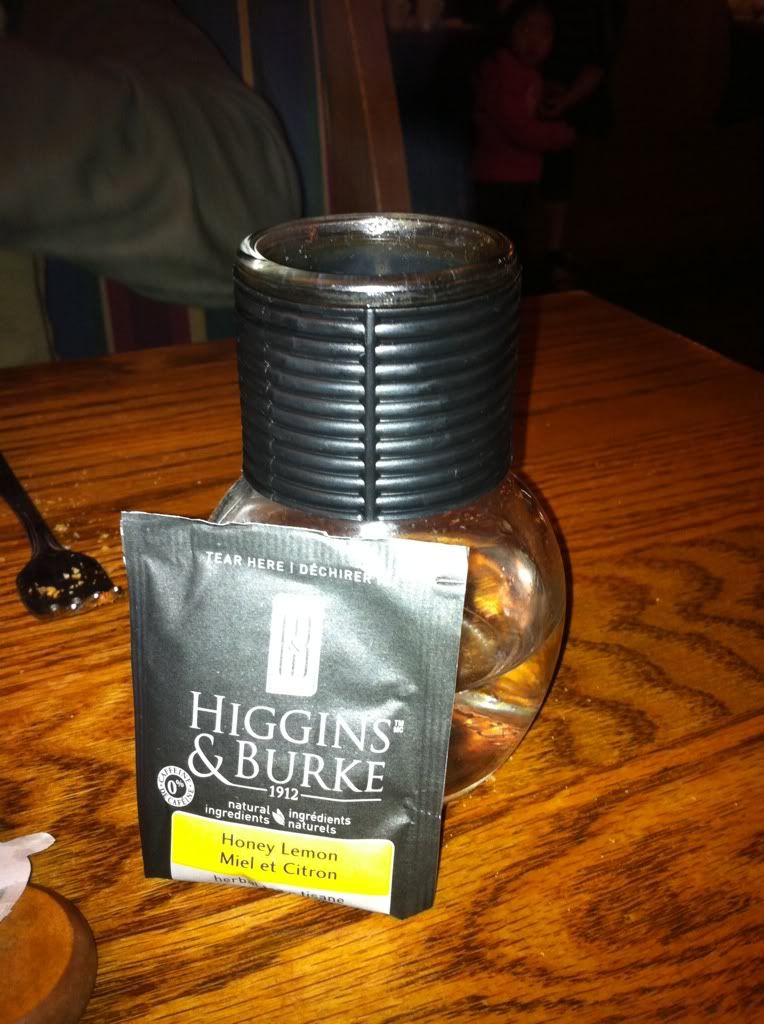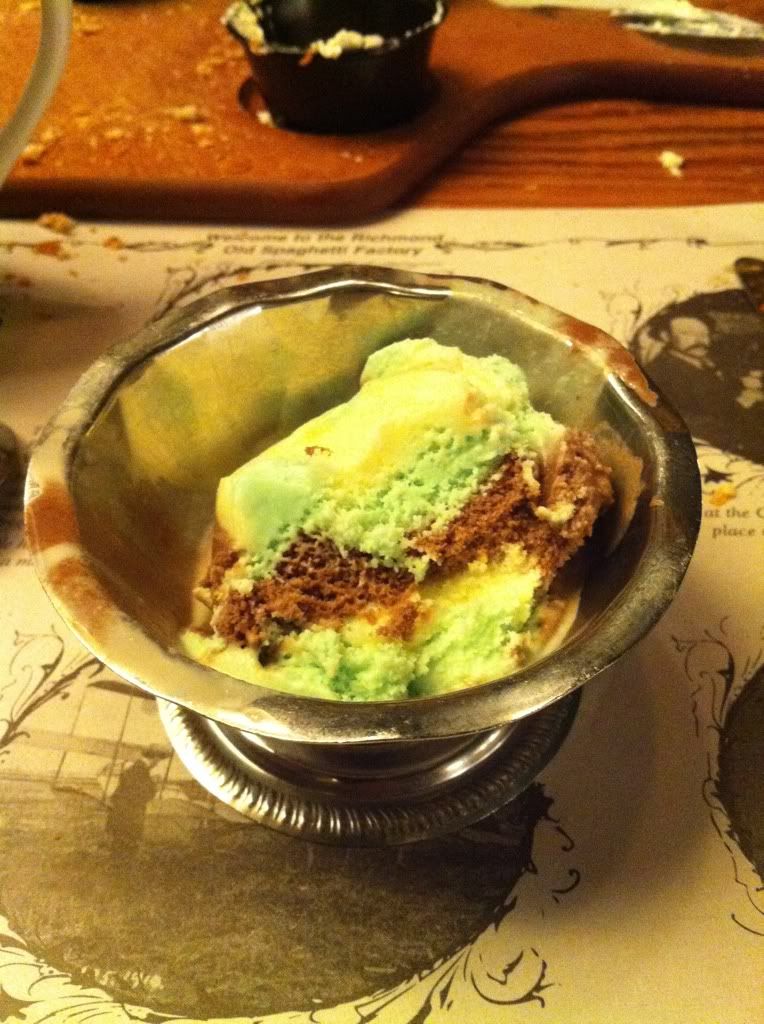 Overall the meal was pleasant. We didn't have to wait too long as we got in pretty late after the movie.  The service was good and the restaurant atmosphere was decent.  If you are looking for authentic Italian pasta you will have to go someplace else.  But if you are looking for a budget mind meal that won't leave your wallet empty, then this is a place worth visiting.
SFDD gives 3.75 out of 5 Delights for good value.