It was Hockey night in Vancouver with not a lot of time to prepare dinner we opted for take out at Pizza Hut.  We got the Panormous again since we think it is the best deal at Pizza Hut for such a size.  We ordered from our usual Terra Nova location. 
View Larger Map
There was also a deal where you can get 20% the full order if it is your first time ordering online.  Not sure how long this promo is going on for but was there last month when we ordered too.
I had a so-so experience picking up this time because the lady did not know how to operate the gift card machine thing.  Although the pizza was ready for me, I still had to wait an extra five minutes while she pushed all sorts of buttons on her machine.  My pizza was sitting on the counter getting cold. 
As a starter we chose some new chicken sides offered through their wing street menu.  They now have like 10 different choices of flavours and also offers option of bone in or bone out wings.  We chose the spicy BBQ, bone out.  The bone out option is fried and then covered with the sauce.  Also the bone out option uses white meat!  The pieces were large and juicy. Flavour was a tangy BBQ, not too spicy though.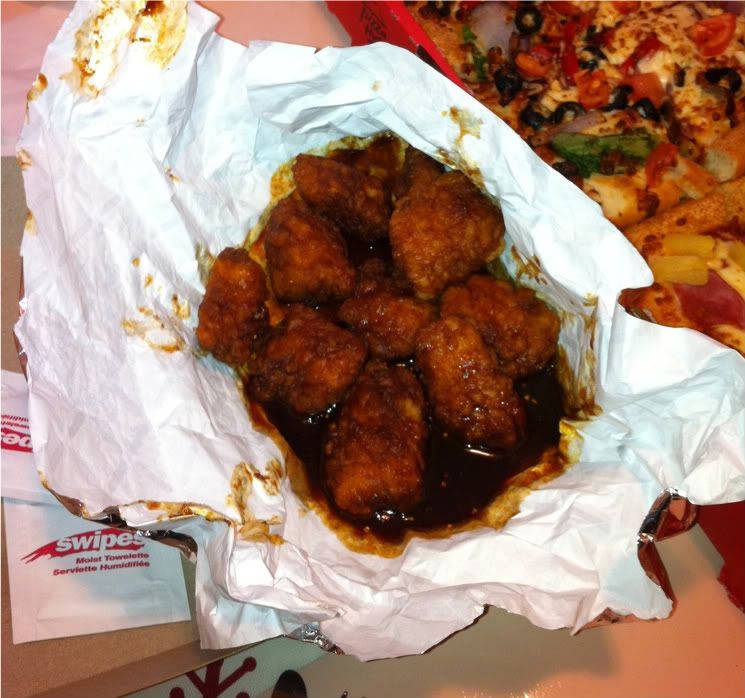 For the pizza, we chose Hawaiian on one side and Mediterranean veggie on the other.  The Hawaiian had a big double layer of cheese which made it extra good.  There is just something about the Pizza Hut cheese that differs from other pizza places.  It seems to be more stringy and stretchy.  The Mediterranean had more toppings including red onions, feta, tomatoes, olives and spinach.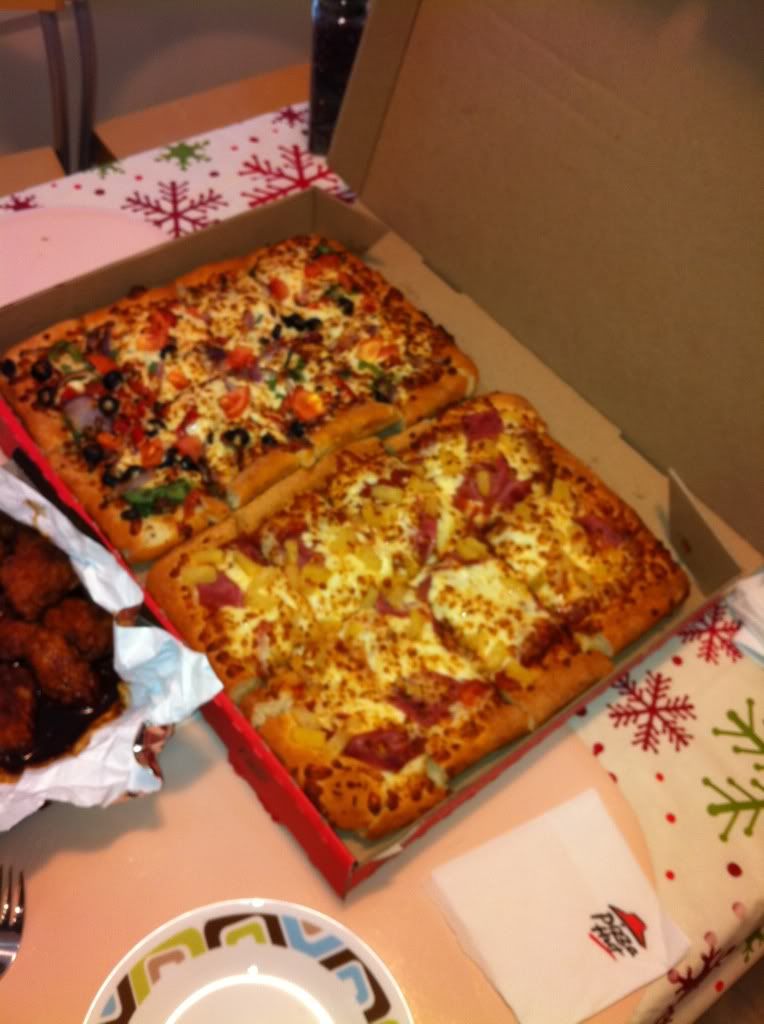 We finished the wings but had about 5 pieces of pizza left.  The pizza was consistent in quality so no complaints in the preparation of it.  The only downside was just the experience picking up this order this time.
SFDD gives 4.5 out of 5 Delights.