Pizza Hut has a new pizza called the Panormous.  This is a two sided pizza which claims to be 40% larger than a regular large pan pizza.  A standard one topping (on each side) costs $16.79.  The ad says $14.99 but I think it depends on what part of the country you are in. 
For dinner, we placed the order online for the first time to take advantage of the 50 free MP3s. 
We picked up at the Terra Nova Location here:
View Larger Map
While playing with the order, I found that it was only $20.xx or so to get a Pizza Hut Specialty flavor on each side.  This was a great deal since the standard 1 topping would have been quite boring.  We chose Hawaiian on one side and triple crown on the other.
When I went to pick up the pizza, I was very surprised how large it was. It was certainly 40% more than a regular large.  I was very excited to take it home and eat it right away.  It was quite heavy too!  As you can see, the pizzas are rectangular shaped.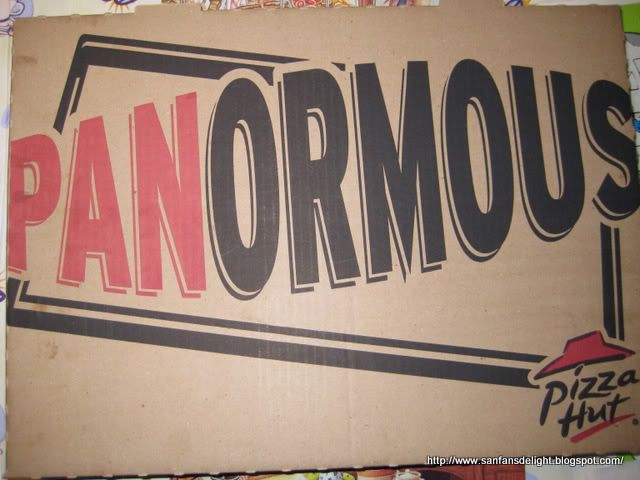 As usual, it was generously filled with toppings and cheese.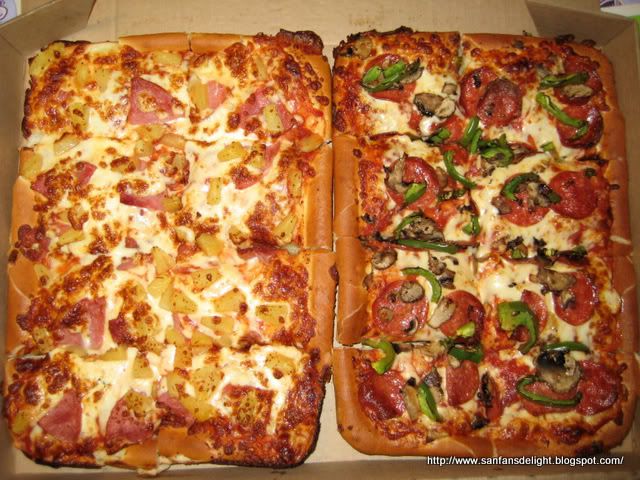 We enjoyed each bite of the pizza but could not finish it.  This was left over but it still tasted great the next day after ten minutes in a mini conventional oven.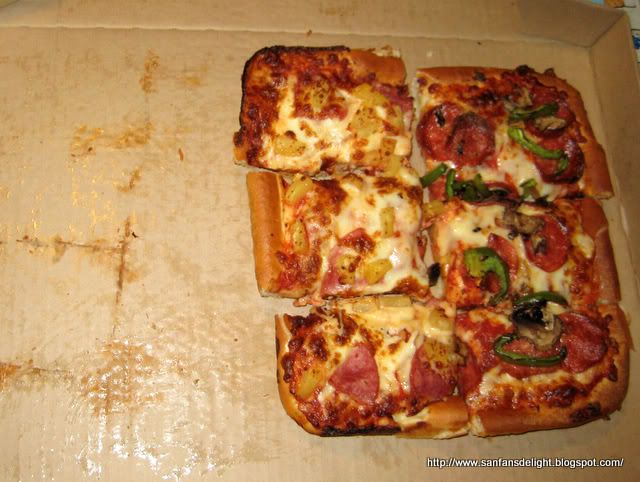 We really hope this Panormous pizza will stay.  In the past, their new pizza promos were always only temporary.  It would even be better if we had a choice of crust.  We normally like to have the hand tossed crust as it is less oily and more fluffy.
SFDD gives 4.65 out of 5 Delights.