A friend of ours was departing Vancouver so we treated him for a lunch at the Banana Leaf restaurant in Kits located at 3005 W Broadway, Vancouver.
View Larger Map
Banana Leaf specializes in Malay cuisine.  We got there at about 11:30pm on a Saturday morning.  There were not a lot of customers at that time so it must have just opened for the day.  There were just the three us so we did not order that much since we were not that hungry this morning. 
We started off with an appetizer platter which came with a variety of items to satisfy the three of us.  This platter included chicken satay, spring rolls, fried calamari and a grilled Malay thin pancake.  This was served with three types of dips.
We enjoyed the Malay pancake very much so we placed an additional order.  The side order comes with 2 pieces cut in half and also a curry dip sauce.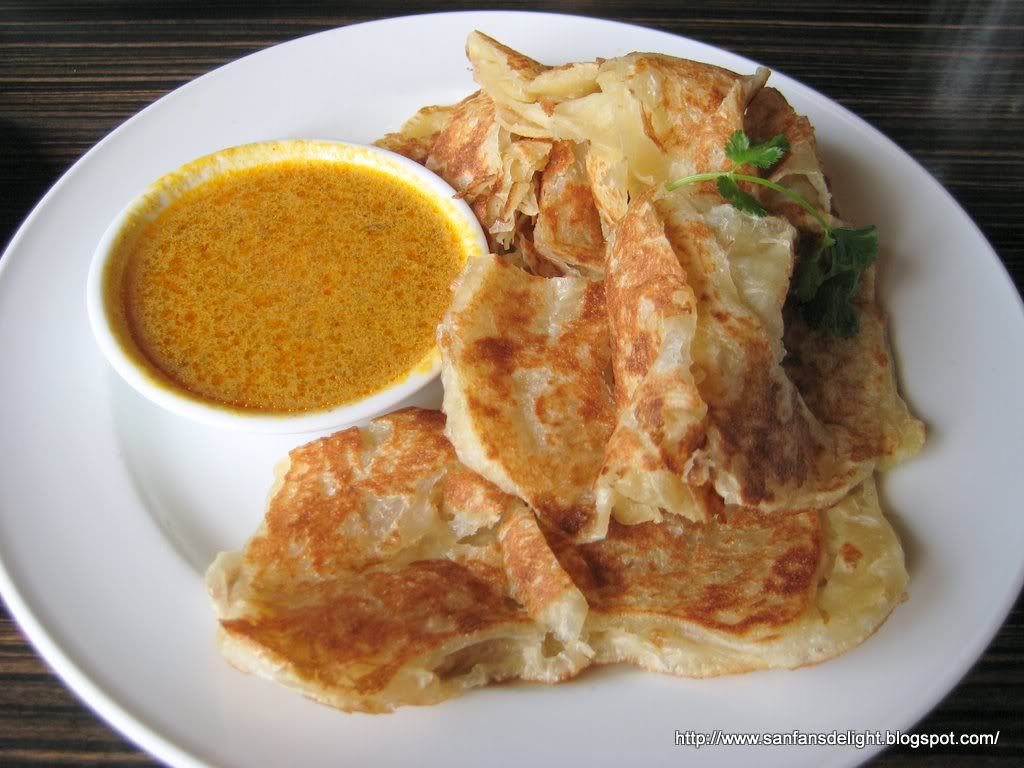 It was so good that we could have chomped down even more except we had to save space for the main dishes.  We ordered three dishes in total.  The first was a curry chicken with rice.  The curry had lots of veggies along with pieces of white chicken meat.  The curry was quite spicy and flavorful.  This was served with a round shaped ball of rice and some more curry veggies on a side dish.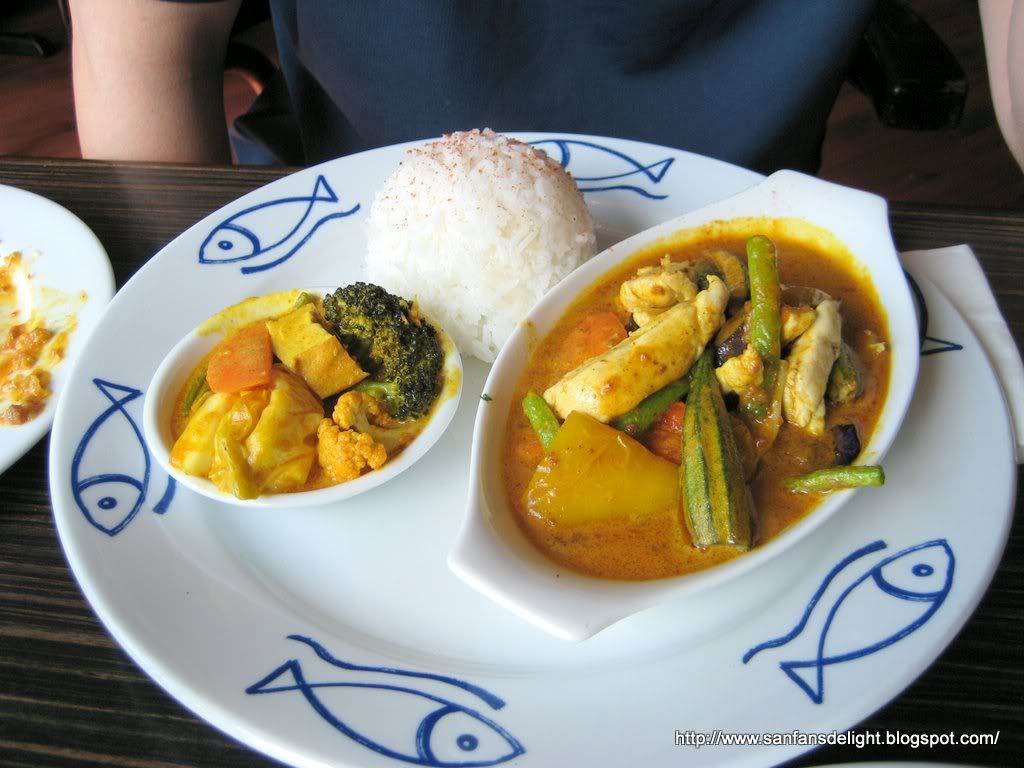 The other two dishes were the Laksa.  The Laksa is a popular Malay soup/noodle dish and was quite spicy.  It contained a variety of ingredients such as chicken, prawns, squid and veggies.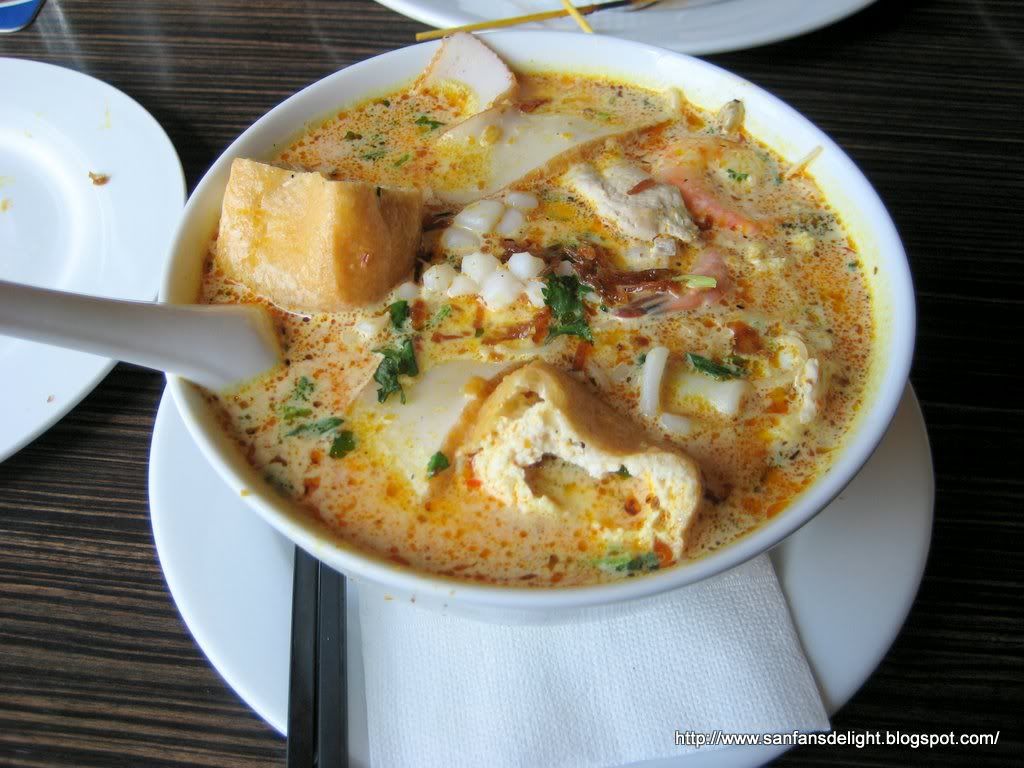 The food was fresh and the staff was attentive.  We were a bit distracted by a neighboring table where a father was teaching his 1 year old how to use the zoom function and auto face detection on a digital camera.  The decor was nice and warm and a big plus was that we did not have to wait for a table since it was early in the day.  We even used an entertainment coupon which helped us save a few bucks.
For today's lunch:
SFDD gives 4.75 out of 5 Delights.