So we were craving for sushi this evening and decided to get take out at a local shop.   There are quite a few in Richmond, most run by non Japanese so the quality is pretty much the same.  The one we chose tonight was called BanZai Sushi. 
It is located at #40-8251 Westminster Hwy, Richmond, in a tiny strip mall.  This place is run by Vietnamese people which is not the first time I've experienced this culture clash.  The Kishu chain of Japanese restaurants in downtown Vancouver are also run by the Vietnamese owners. 
The shop had its tables full and they were also catering to a lot of people waiting for take out.  People in front of us were carrying out boxes and boxes of the sushi home.  With so much business there must be something great about BanZai.
Anyway, we finally got our take out and when we got home to open our boxes, our eyes nearly popped out seeing the gigantic sized pieces of sushi rolls.  The size of the sushi definitely fit the name of the shop.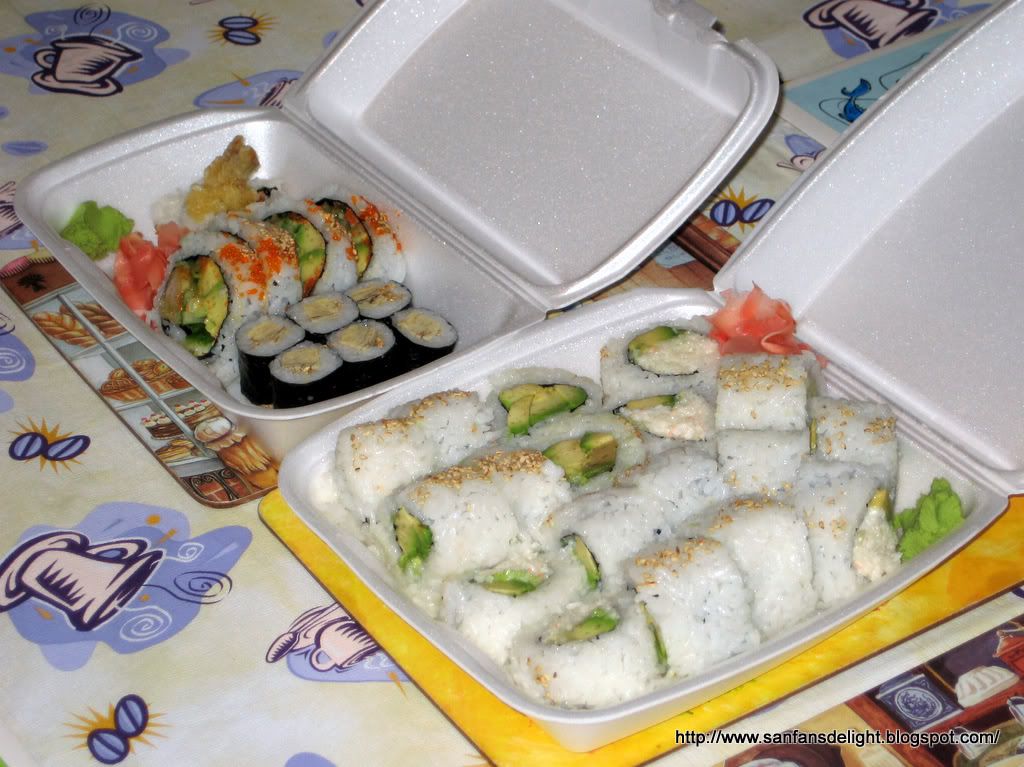 We ordered a California roll, Avocado roll, Dynamite roll and Tamago roll.
These are the Cali and Ava rolls: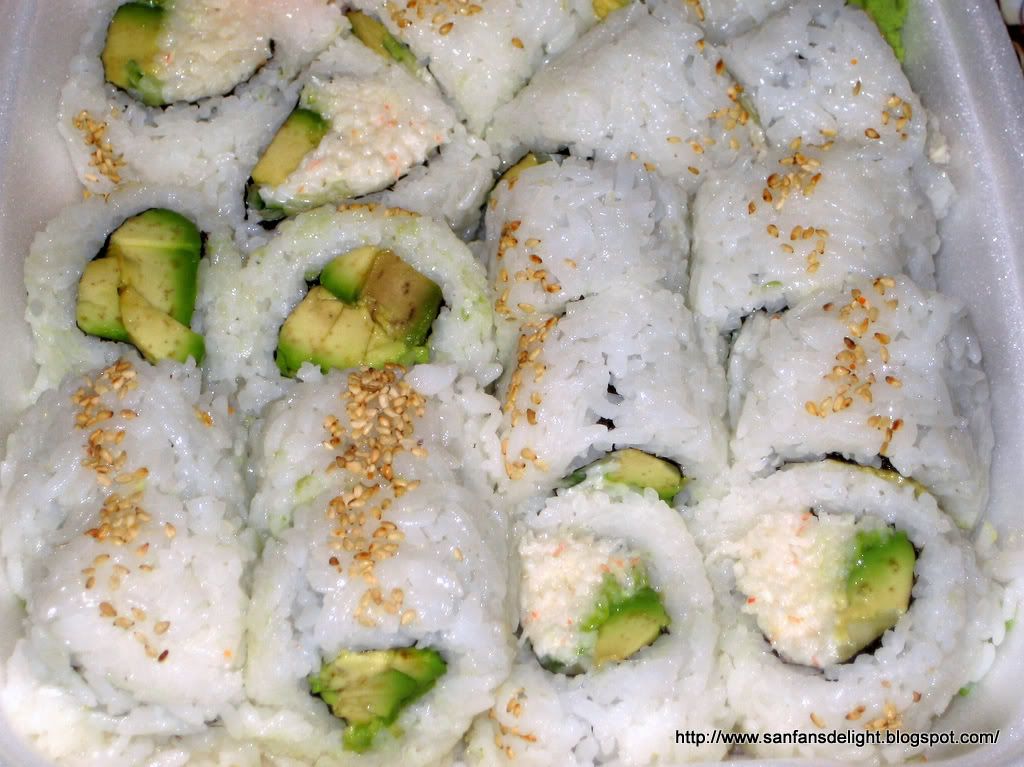 These are the Dyna and Tama rolls.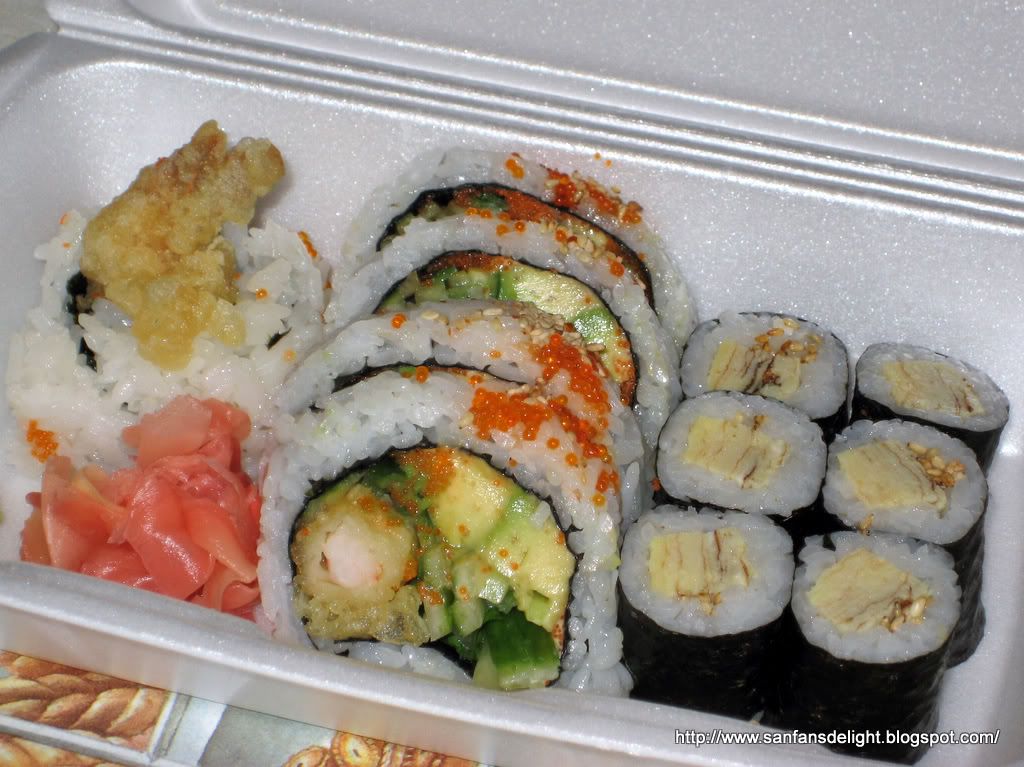 The prices were pretty similar to other places where a roll of six pieces above cost from $2 to $2.95.  The difference here is the size.  I was already felt full after chomping down 3 of these gigantic pieces of sushi.
If you are looking for value and don't really care for the artful attention to detail of sushi, then this place is for you.  Our advice is not to get carried away and order too much because after all, it is just huge chunks of rice so one can fill up quite quickly with these unusually sized pieces.
For tonight's meal SFDD gives:
1.25 out of 5 delights.
We just didn't like the giant sized sushi.