Applebee's is a family style restaurant with locations all over Washington State.  I believe there is also a couple of locations here in the Lower Mainland.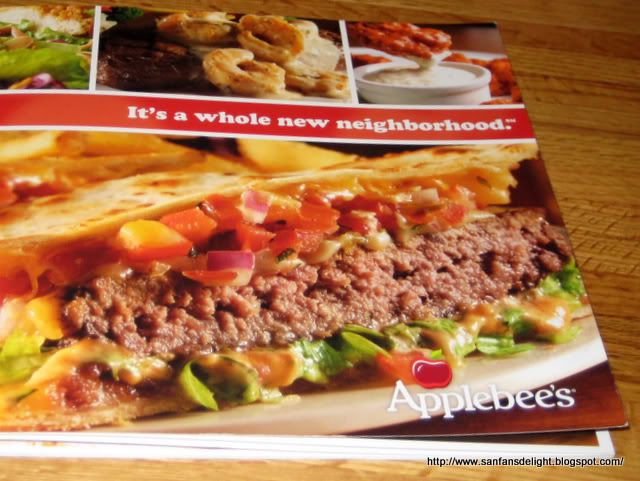 There was an Applebee's location near our hotel in Everett.  We wanted to try Applebee's because they had a promotion where you get a choice of appetizer and two dinner entrees for $20.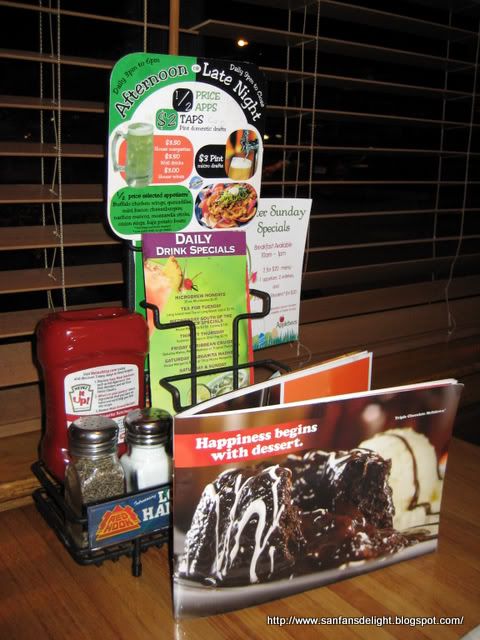 To start, we had the buffalo chicken.  These were not wings, they were bite sized chunks of chicken breast.  It was served with some celery and ranch dip.  It was nice and spicy.  The meat was tender and cooked just about right. It came with twelve pieces.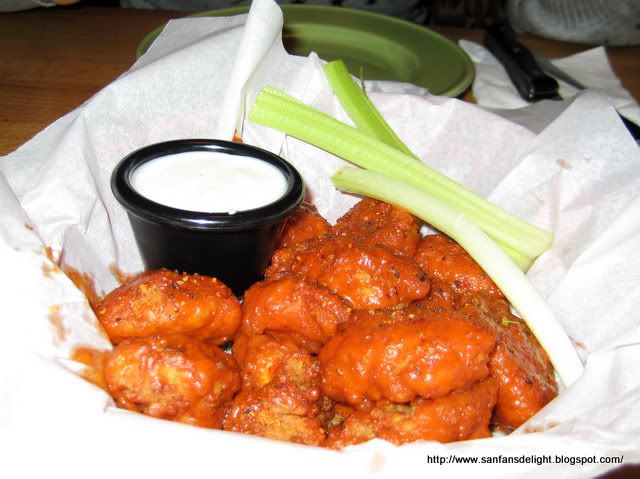 For our dinner entrees, we went with a bacon burger with fries, and a New York steak with mashed potatoes and veggies.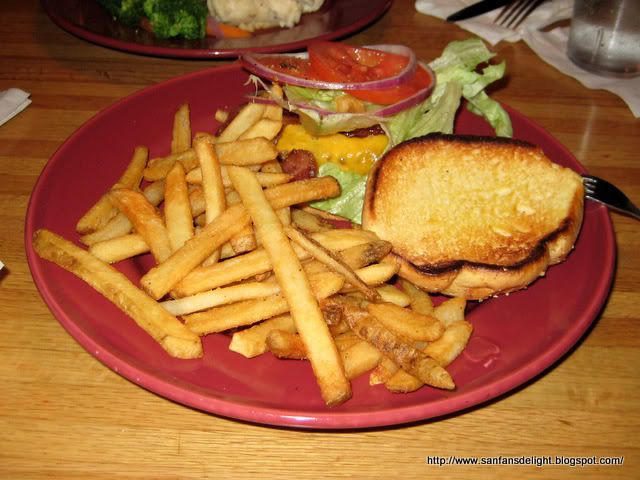 Our entrees came right after we finished our appetizer. Unlike many steak houses, the steak at Applebee's was seasoned already. However, it was way too salty that San thought she was eating those Chinese BBQ salty pork. Other than that, everything else was okay, nothing spectacular. We came mainly for the promotion.  Overall, the service was good, the menu had quite a variety to fit different taste and the food came right.
Fan gives 3.75 out of 5 Delights.
San gives 2.5 gives out of 5 Delights.