See's candies have been around for as long as I can remember.  My uncle always buys a box for us whenever he visits from the US when we were kids.  Their candies aren't cheap especially the ones with nuts.  I think they can be compared to Purdy's in Canada.  I was therefore very excited to receive an Easter special box of See's chocolates last weekend.  It was nicely wrapped in an Easter yellow paper but I was too excited that I ripped it opened before getting a picture of it.
When I opened the box I was even more excited to see that they were almost all nut themed chocolates!  There were almonds, peanuts, cashews, walnuts covered in chocolate, caramel and even some covered in dark chocolate.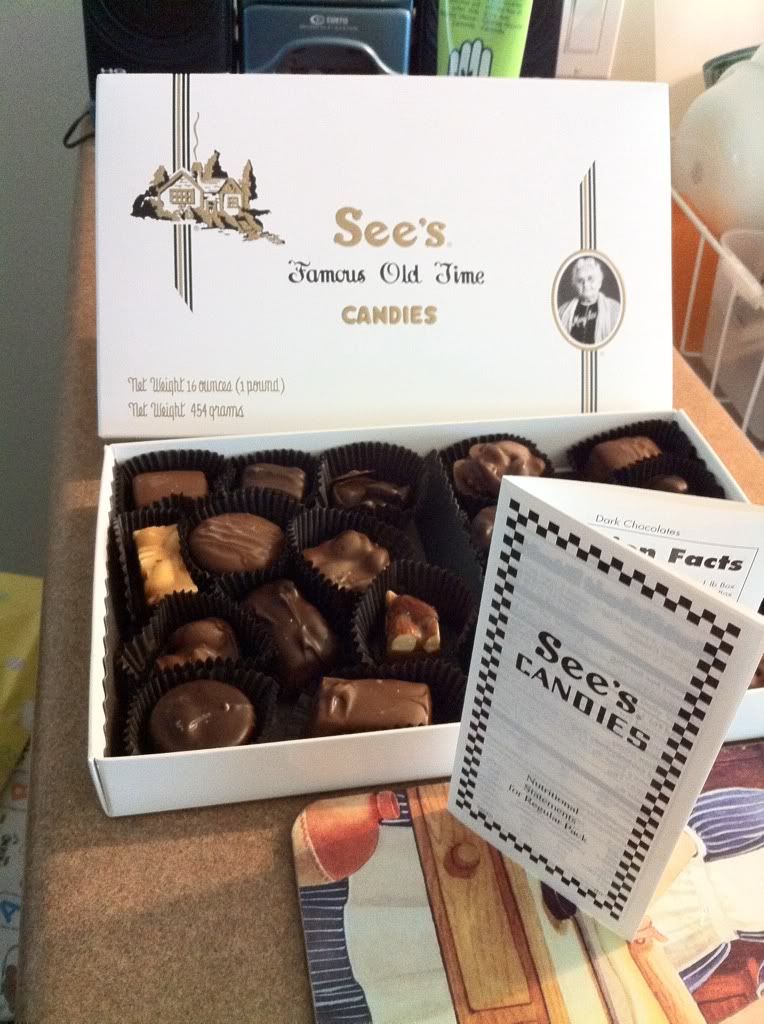 I like See's because of consistency.  All these years they have tasted the same.  If you are lucky enough to pass by a See's store while shopping down south, the friendly staff will always treat you to a sample piece of chocolate.  I'm not a fan of all of their chocolates though.  For example, I  don't like fruit or alcohol themed chocolates (in general).
What I would have liked to see is a menu included in the box describing each piece of chocolate so I know what I am biting into.
SFDD gives 4.75 out of 5.