Tonight was another playoff night in Vancouver which means dinner at home in front of the TV.  Instead of ordering pizza like last time we opted to make frozen pizza to save a bit of cash.
We normally stock frozen pizza from Costco since you can normally get a pack of 3 for about $10.  Costco has some nice variety with some stuff not available in other chain supermarkets.
Frozen pizza has sure come a long way in the last twenty years.  I remember back then eating frozen pizzas was like eating a piece of  cardboard.  Nowadays in the freezer you can find much variety such as different flavours, thin crust, rising crust,pocket crust, personal size and so forth.
In our freezer was Palermo's Chicken Fajita pizza. This is a thin crust pizza with chicken, red onions, fire roasted green peppers and err..sour cream?  It comes packed in threes.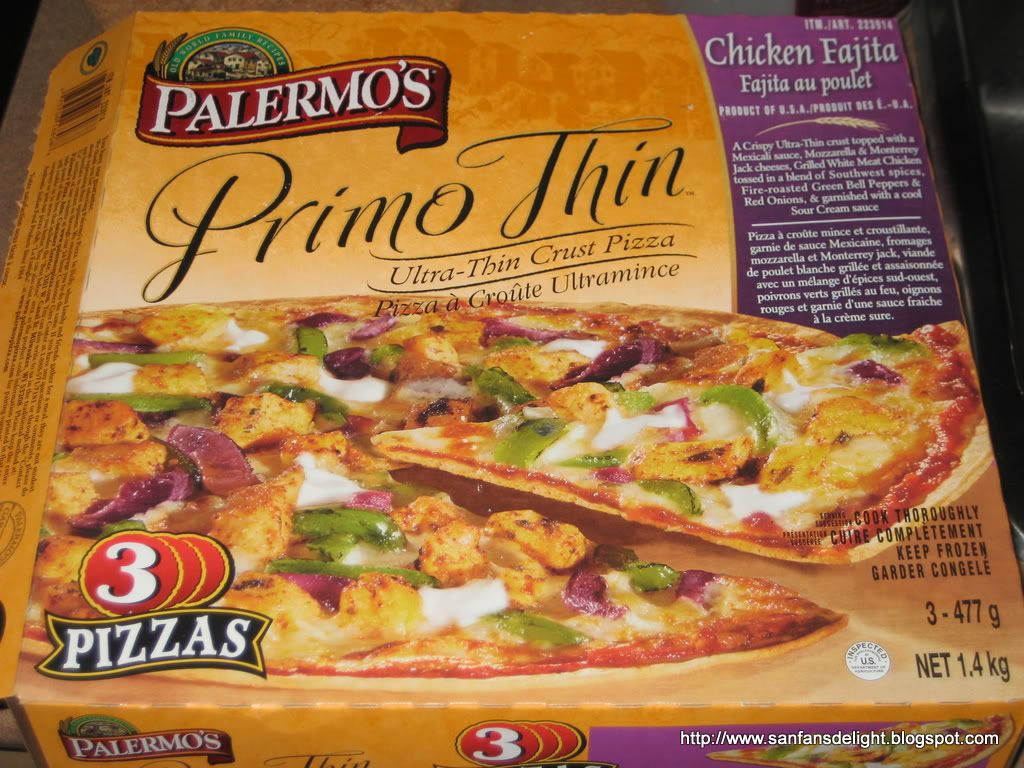 This is how it looks out of the package.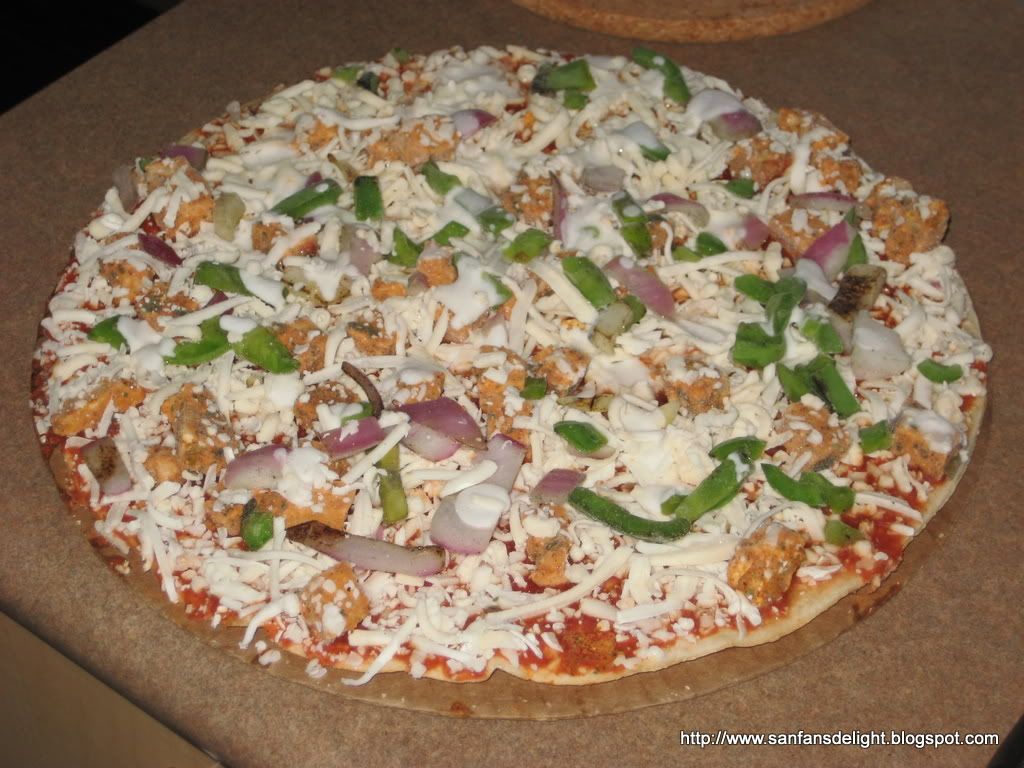 The danger with these thin crusts is that if you don't know your oven well, you can easily burn the crust if you leave it in too long or if your temperature is too hot.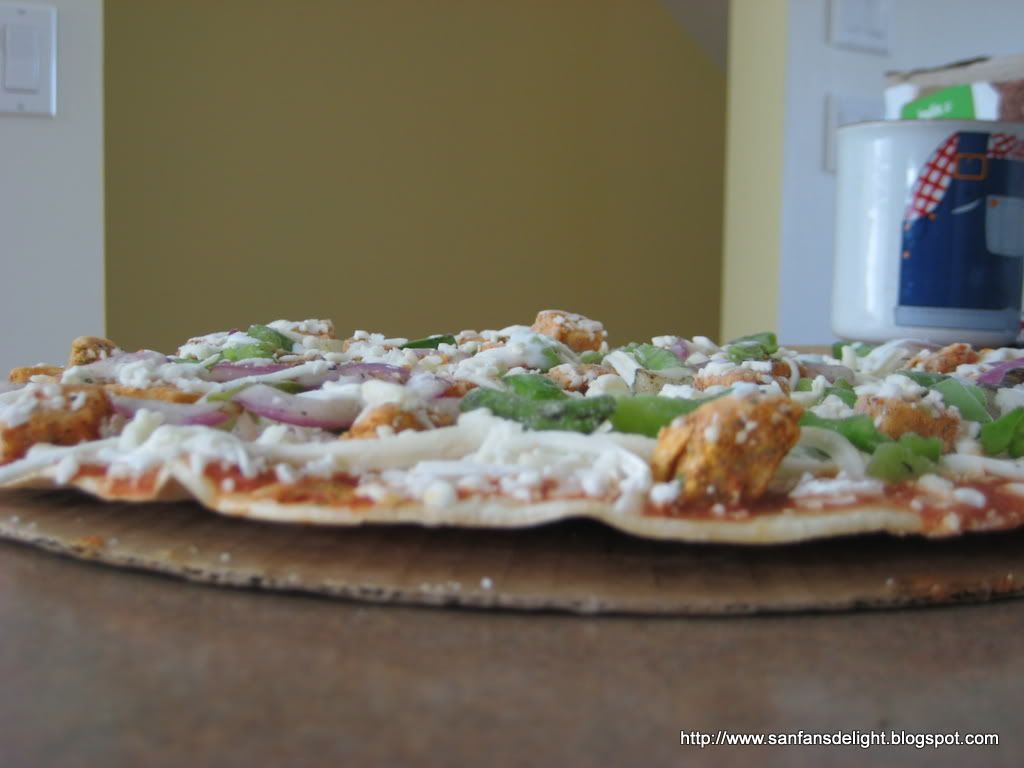 The pizza is about the size of a medium pizza.  It was able to fit into our table top convection oven.  The instructions says to cook it for 15-20 minutes at 450F. From experience, this would be too much for our oven. Instead, we cooked it at 400F for 15 minutes.  After 15 minutes we monitored and determined to give it another 5 minutes as the cheese had just melted.
So after 20 minutes, we put on our oven gloves and took it out.  Smells really nice.  Look at those big chunks of delicious white meat chicken!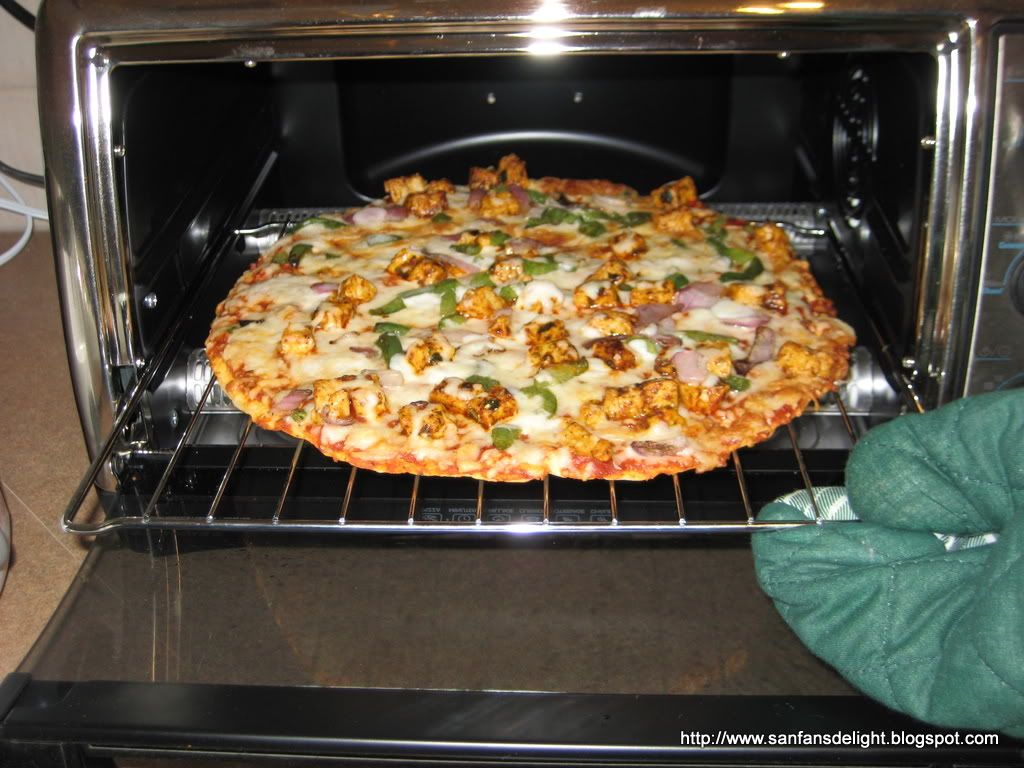 The crust didn't burn nor was it too crisp.  If we used 450F, it likely would have turned out crunchy.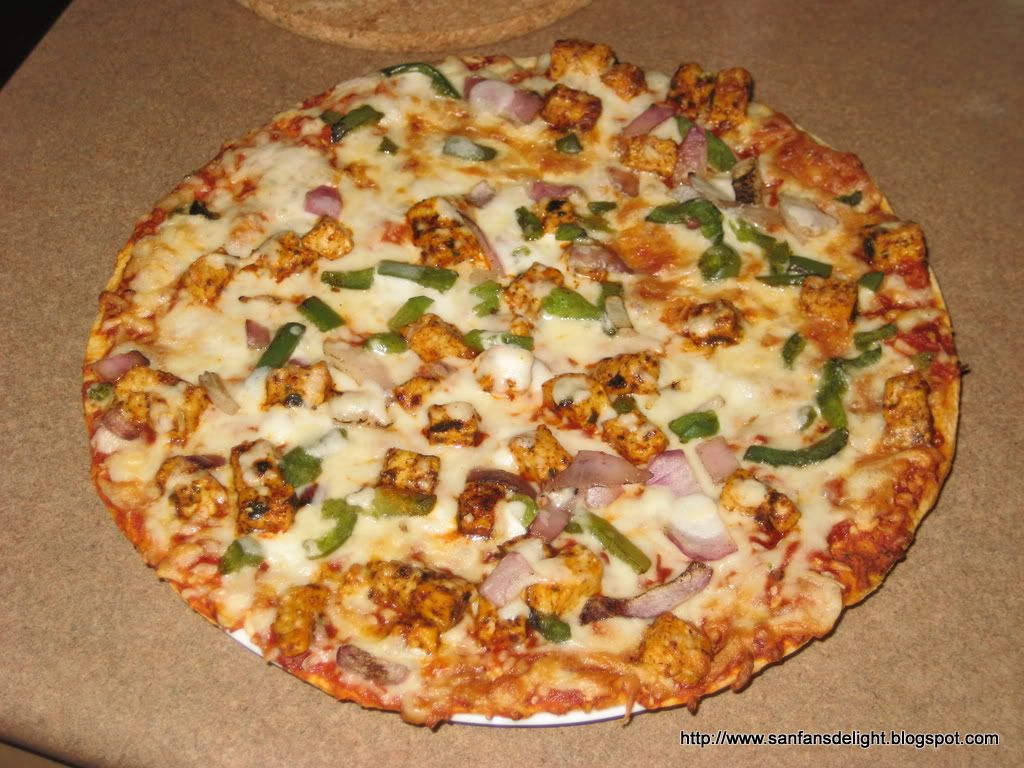 This was very tasty.  There was so much chicken. It had a touch of spiciness to it.  The good thing about thin crust is that you won't end up with a thick soggy crust with overcooked toppings. I find that some of the thicker crusts pizzas, such as the rising crusts will overpower the flavour of the toppings.  So most of the time we try to stock thin crusts like this one.
This was simple to make and was not messy to prepare. The sour cream blended in with the cheese but was hardly noticeable.
SFDD gives 4.25 out of 5 Delights.