Since I missed the $5 foot long egg omelette cheese breakfast last time, we got up a little earlier to try it at this Blundell location in Richmond.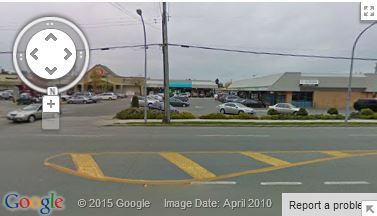 View Larger Map
It turns out breakfast is served all day here, so no need to get here before 11am like other locations. We got it in honey oat bread, lettuce, tomatoes, olives, green pepper, onion and southwest sauce.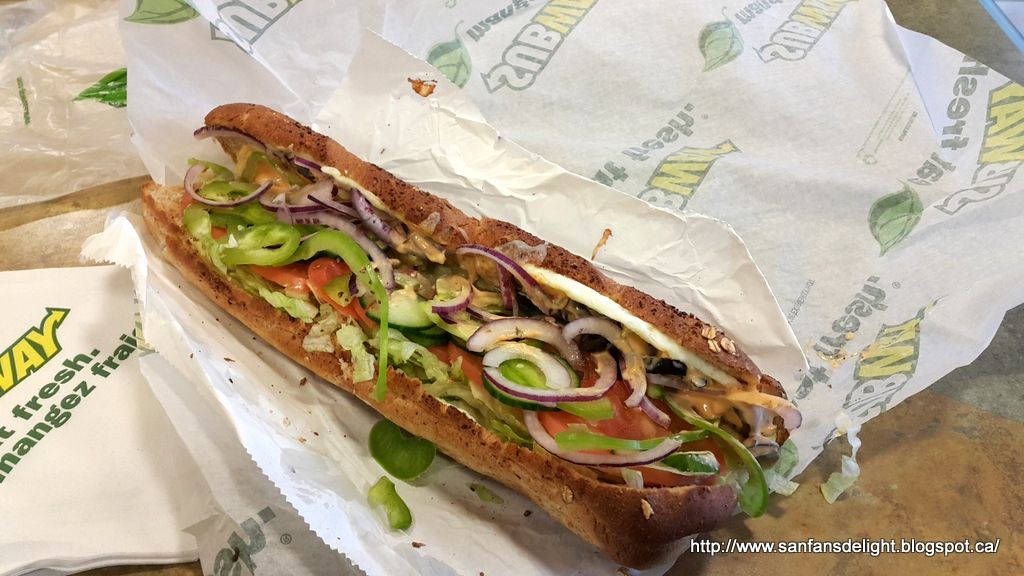 The lady was rather generous with the veggies when compared with our prior experiences.  Usually you gotta really push to get enough slices of tomatoes to cover across the sandwich.  Although she was a bit aggressive with asking us to upgrade to things like bacon, soup, or "make it a meal."  we regrettably denied her offers. Anyway, the bread can't get any fresher than it was already. This was part of their $5 value which was enough for the 2 of us to share. 
The shop however, felt rather awkward in terms of seating and table arrangements. Better to do take out rather than sitting in.
SFDD Gives 3.5 out of 5 Delights.