We were feeling a bit lazy Saturday morning and decided to go out for breakfast instead of prepping it ourselves.  We decided on a Dutch style breakfast here.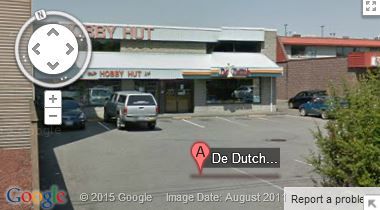 We've tried two other locations previously in New West and East Van.  This location is a a very tiny strip mall, next to that hobby store.  We got there around 10am and it was not very busy.  The parking lot was small but we managed to find a couple of free spots.  It was the first time visiting this location. 
This is the "Eggs Amsterdam" Dutch Benedict.  It comes with 2 eggs over toasted bread with hash, edam cheese and a small serving of fruit.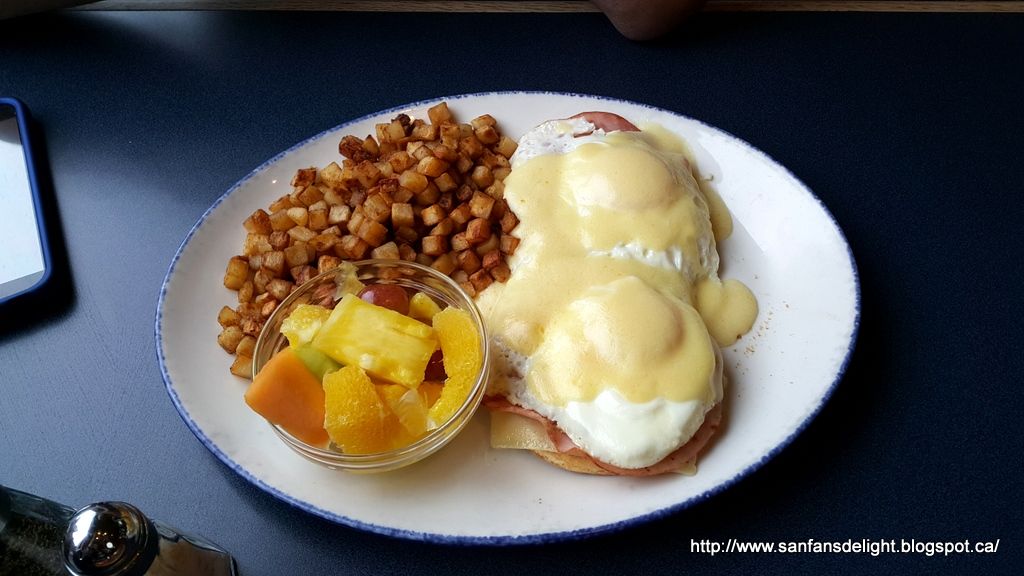 The ham and the bread was kind of cold.  Egg and hollandaise sauce was OK.  The hash was simply hash like the frozen Mcain ones I get from Safeway.  Would have been nicer if it was a bit more crispier.  This was $13.
Next is the classic Pannekoek with customized toppings.  We chose cheese and Debakon. The Debakon is kind of like Canadian bacon, cooked inside the Pannekoek.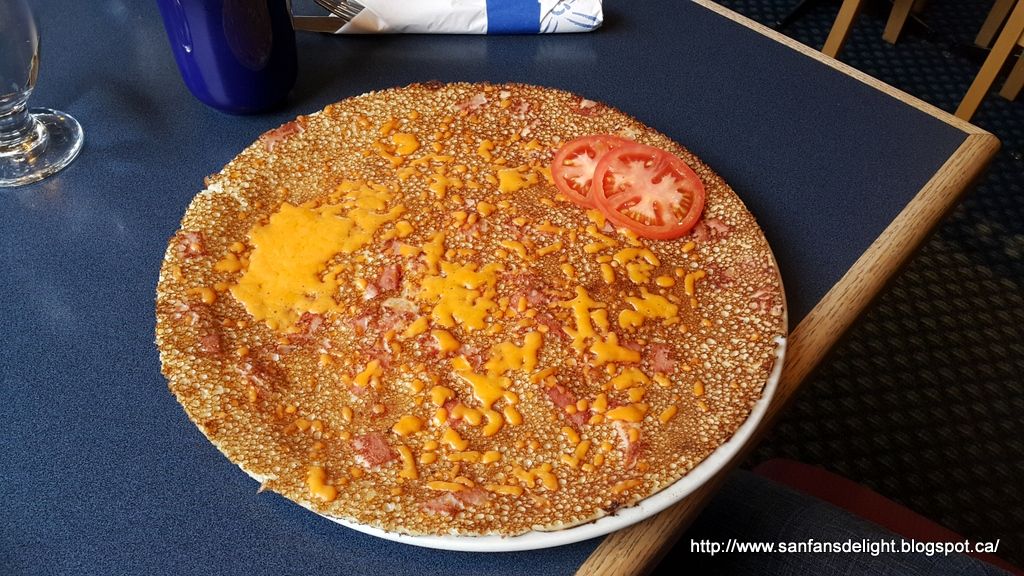 As you can see the Pannekoek covers the plate completely.  We were unsure if it is supposed to be rolled up or not.  Looked pretty, but because it was thin it was not very filling.  This was $12.
This next one is categorized under Savoury Pannekoeken and is called the "Canadian".  It comes with free run eggs, maple syrup and DeBakon.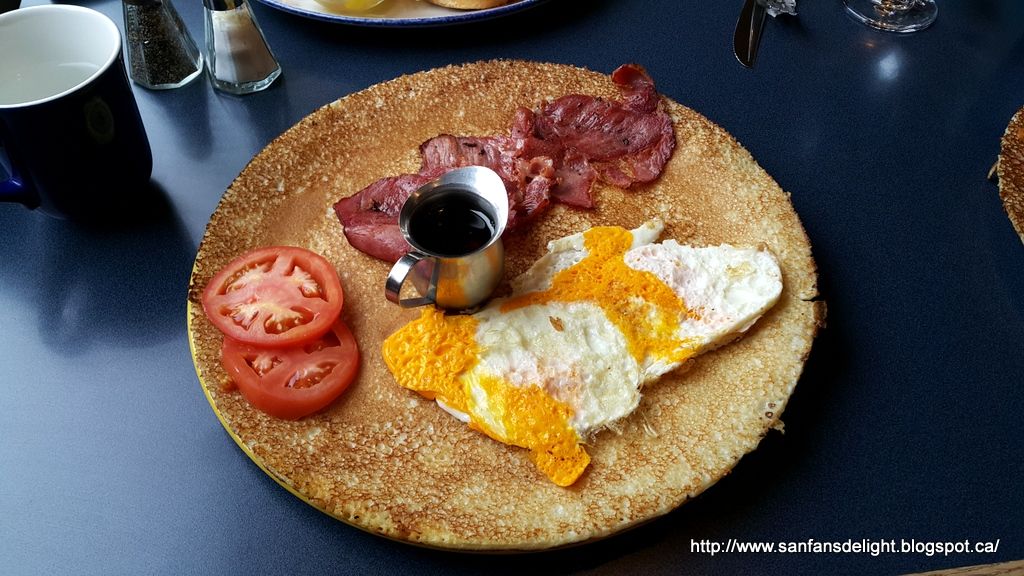 The eggs looked like that because we asked for over hard so it was cooked to order.  We didn't expect them to pop the egg yolk though.  It came with a serving of maple syrup.  This was $15.50.
De Dutch is a bit pricey for the type of food that you get for breakfast.  Perhaps the premium is fully attributable for the crepe as it's not something you can find at other places except for De Dutch. 
That morning was not very busy at all but we were handed the bill rather prematurely.  At some places, that is usually a sign that they want you to leave as they want to turnover the table to waiting customers. Except there was no one waiting. 
Then a few short minutes later without even looking at the bill yet, another sign they wanted us to leave was asking if we needed the credit card machine.  We were having a nice family chat and did not give any signals that we were ready to leave.  We thought it would be ok to stick around seeing that the place was not busy at all.  Maybe the server was just not experienced.
De Dutch is good place if you want to try something a little different for breakfast.  Certainly it's not a place we would go back regularly due to pricing.
SFDD gives 3 out of 5 Delights.