Shanghai River is located in the heart of Richmond, conveniently across the Richmond Centre mall.  This post will be relatively longer since we were invited to a family get together so we had a chance to sample lots of dishes.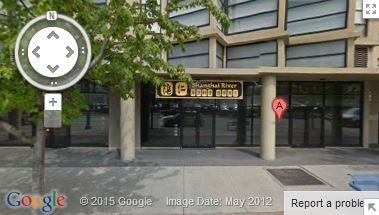 You may notice this place is quite busy day and night, no matter which day of the week.  Shanghai River was one of the pioneer Shanghai cuisines that started up here several years ago and has been quite successful. 
They are also one of the few who started the open kitchen concept where you can see the chefs making the Xiao Long Baos.  We didn't sit close enough to get shots though.
We had a late reservation so the place was not too full. The first round of dinner guests were already finishing up and paying their bills by the time we arrived. 
Ok here comes the food:
We ordered 2 loafs of fried plain Shanghai rolls.  They came with a small serving of condensed milk.  Crispy on the outside and soft on the inside.  You can get them just straight of the steamer non-fried if you prefer the healthy option.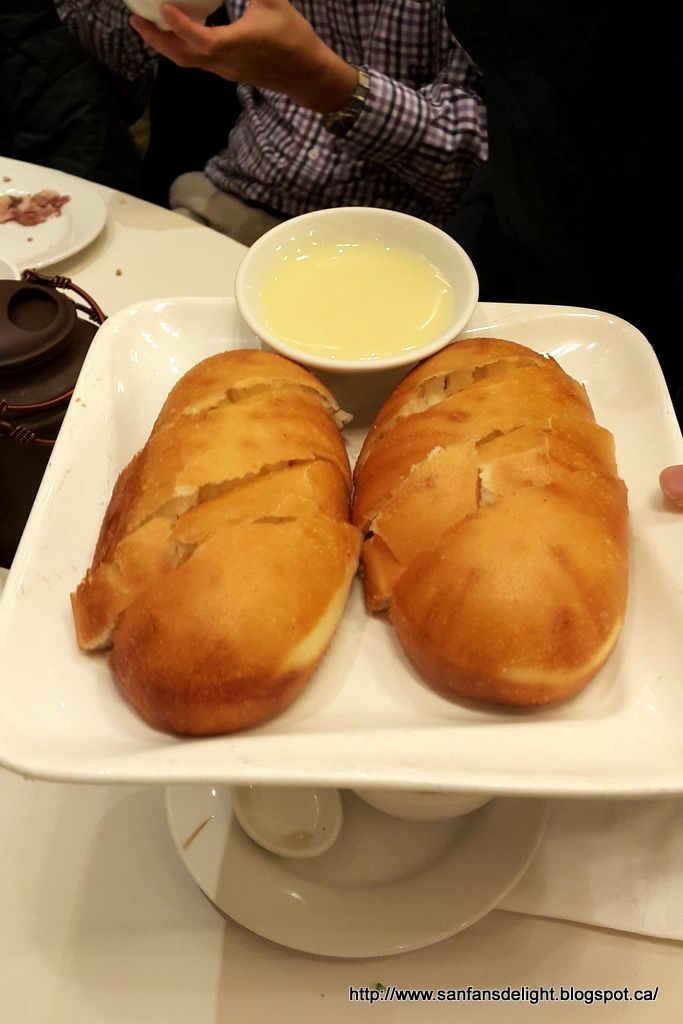 Xiao long baos are definitely a must order item when visiting a Shanghai restaurant.  The wrap had a nice bouncy texture, not too thick.  Be careful when biting in or else the soup will explode into your mouth and burn your mouth.  To eat these, bite a tiny hole on the side and suck out the soup slowly before eating the rest.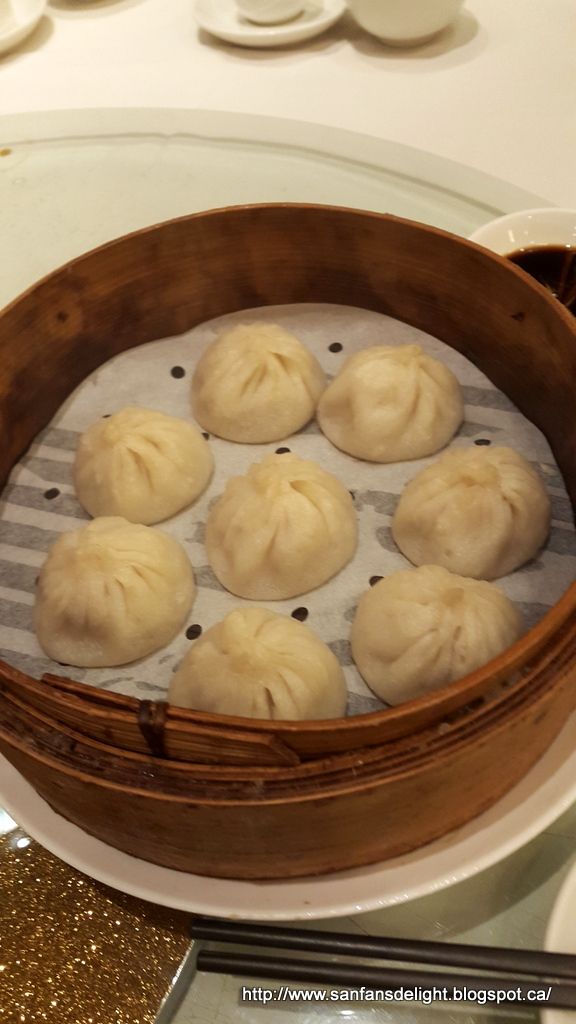 Next comes the stir-fried rice cakes with pork and preserved veggies.  This was a bit oily but is normal for this type of dish.  The rice cakes were quite chewy and fresh.  Nice flavouring came from the chopped greens and pork.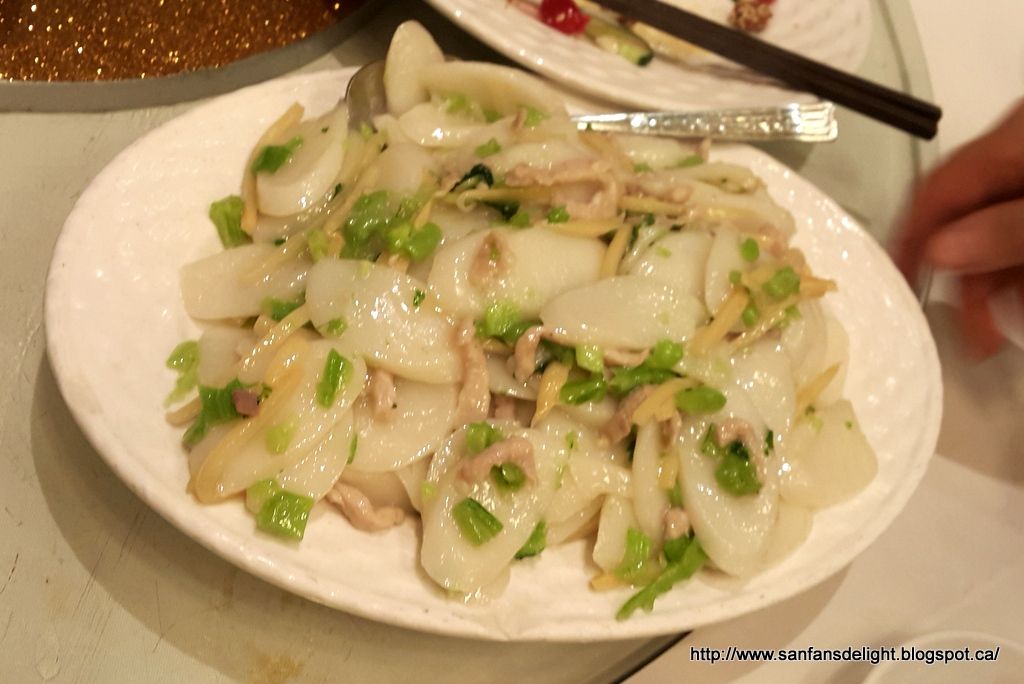 Next was preserved vegetables with bean curd tripe.  Not too exciting because the bean curds were undercooked so it was too difficult to chew.  Furthermore the flavour was bland.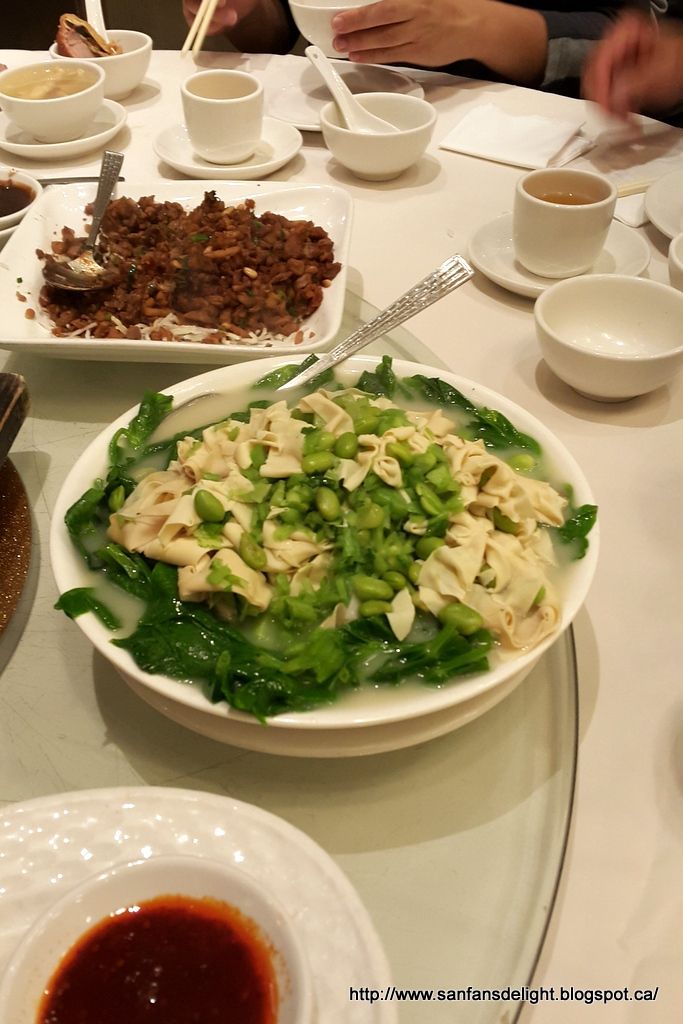 This is a scrambled egg white with seafood on broccoli.  This is one of the more popular dishes for Shanghai cuisine.  Overall it was quite flavourful with a generous amount of egg white covering over the broccoli.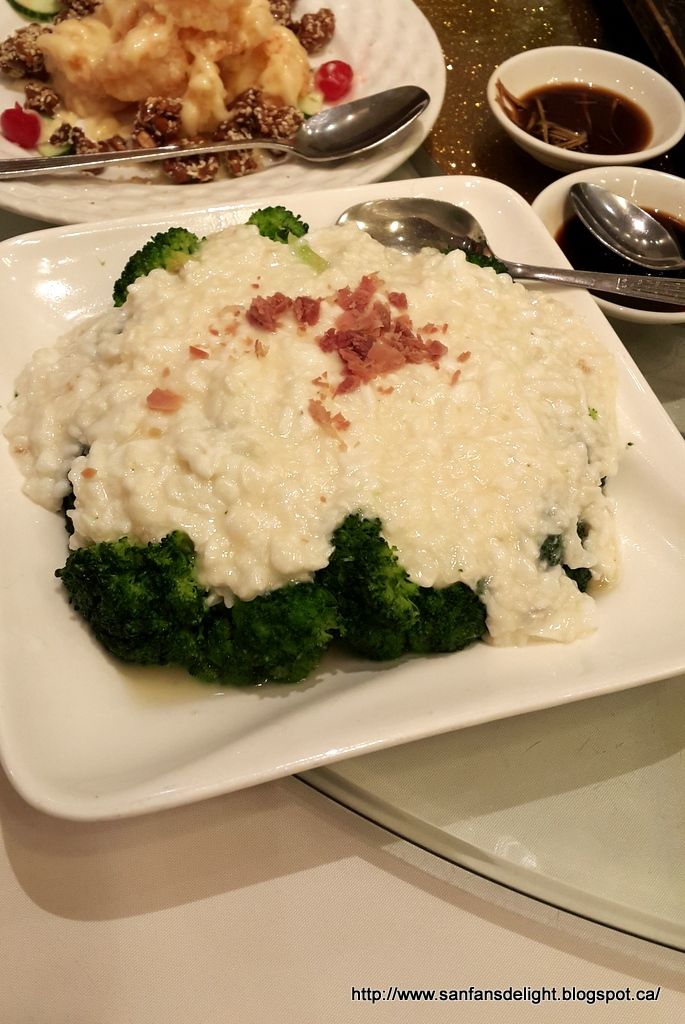 This is another tofu dish with a shrimp flavoured sauce.  Too much sauce overwhelmed the tofu though.
The following dish is fried prawn with walnuts.  This was really good as the prawns were covered with a sweet cream/mayo sauce.  Be sure to eat it with the walnut at the same time.  Portion wise, this was small for a big table.  I'd say this dish fits a table of 4-5.
Next is the eel in stone bowl.  This was still sizzling when it arrived.  It looked really nice but you have to eat it with rice because the sauce is quite salty. 
This is the fried vegetable roll which is like a giant spring roll.  It is was wrapped around mushrooms with Lea & Perrins on the side.  It was quite crispy when it first came but got soggy after about 15 minutes and was no longer attractive, so eat it right away!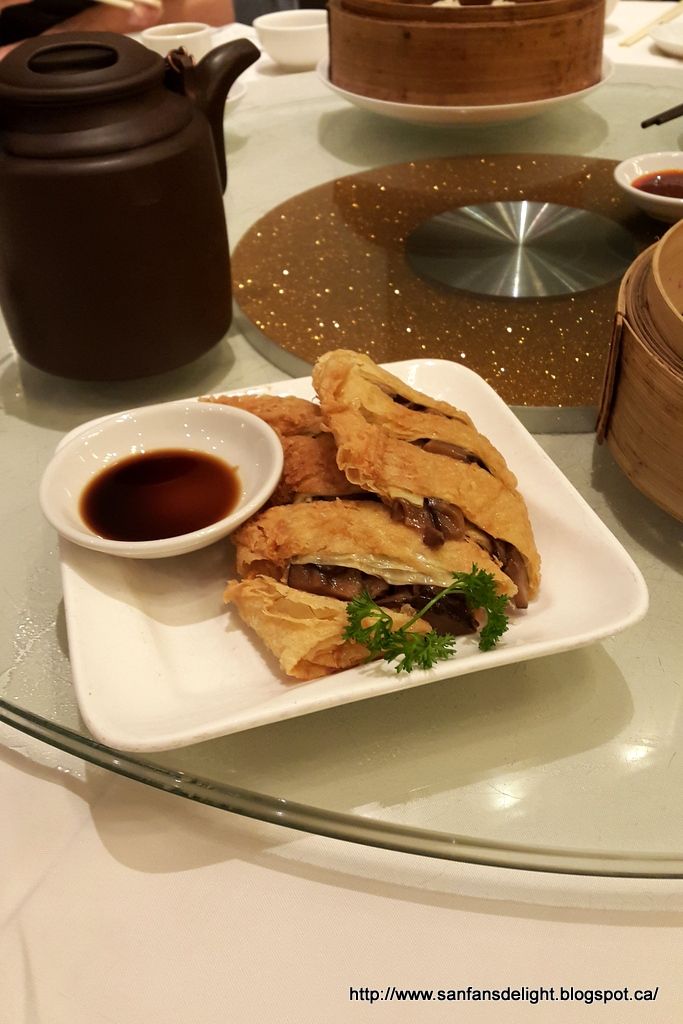 We also ordered the Szechuan small duck .  Not too salty and the rest of the guests also enjoyed it.  It came with some cute plain buns on the side.
Finally for dessert we had these fried donuts with red been sauce inside.  It was sprinkled with  pink sugar. These also need to be eaten right away or else it will flatten out.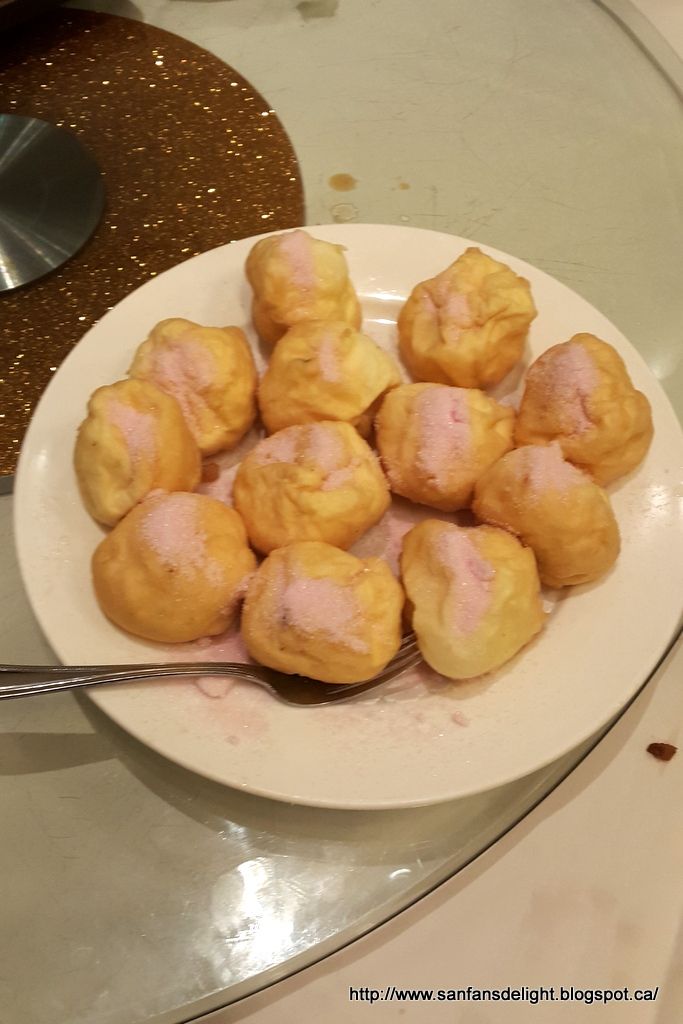 The prices were very reasonable for this quality of food.  The service was quick and friendly as well.  Servers have no issues communicating in English.  Parking may be difficult during busy times as there are limited spaces in the shared underground lot.
SFDD gives 4.25 out of 5 Delights