Hanwoori is a popular Korean restaurant located east of Metrotropolis.  It is unusually next to a couple of car repair shops.  We've been here a couple of times before so we are aware they have relatively large portions.  Although this time there were 3 of us, we were still conservative with our order since didn't want to take any food back to our car as we had planned to see the movie Interstellar afterwards.  Surely the car would stink up with food after sitting for 3 to 4 hours.
It seems very common that Korean restaurants will have a little button on the table that works like a doorbell for you to push when you need to call the server to your table.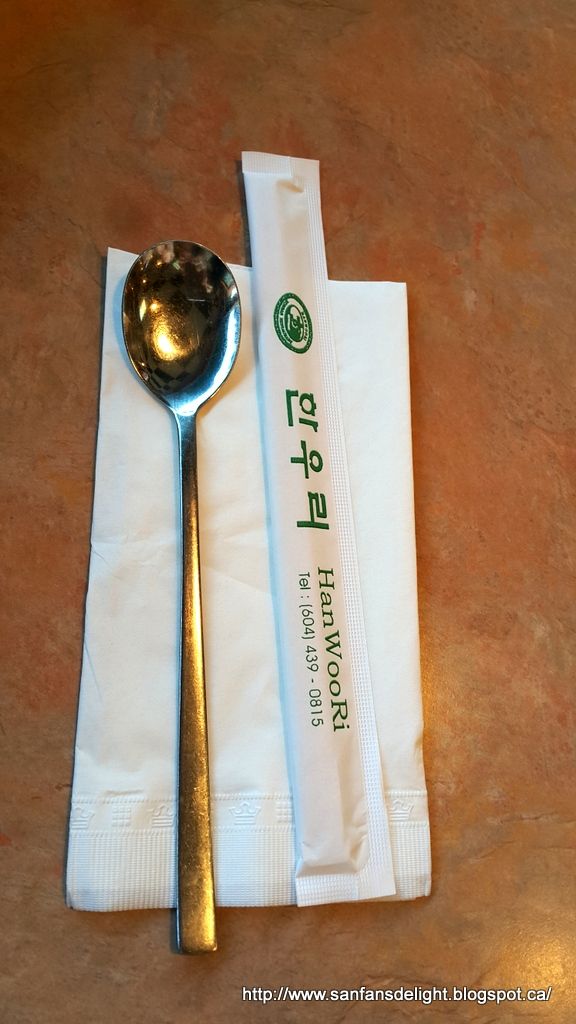 The appetizer sides were small compared to Potter's Garden; however they allow one refill.  What we noticed is that the amount and type of appetizers served is quite inconsistent from our previous visits.  I'm pretty sure we got seaweed, bean sprouts and broccoli too.  Why only 3 dishes this time?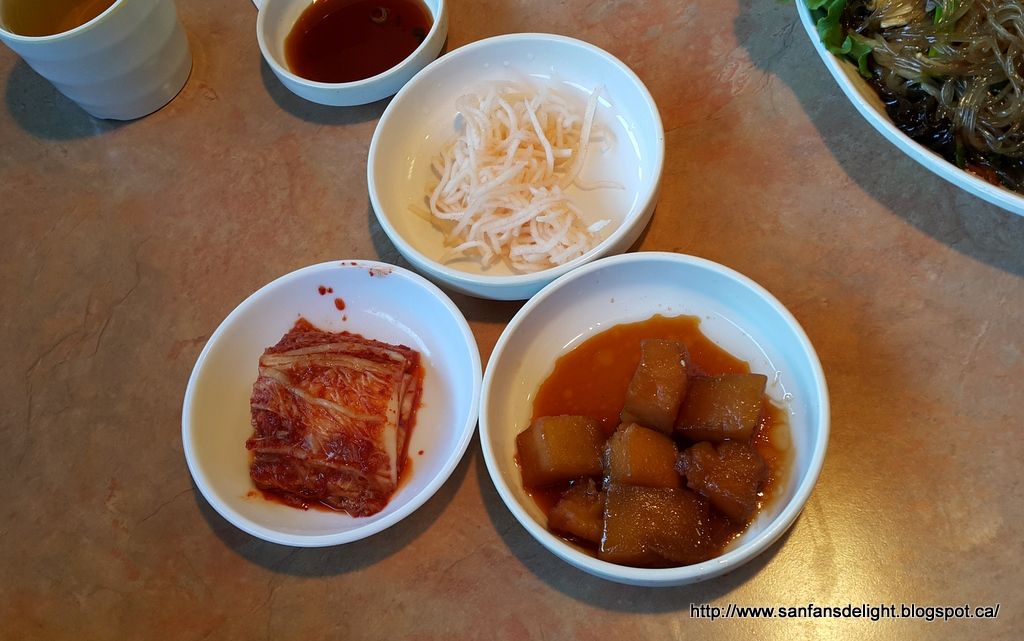 This is the seafood pancake that comes on a hot stone plate.  It is quite large even for 3 people. It came sizzling and is about the size of a medium pizza.  It has oysters, shrimp, various veggies and green onion cooked in an egg type batter.  The pancake had a light crisp to it on the outside.  The main ingredients are well balanced in terms of quantity and flavour.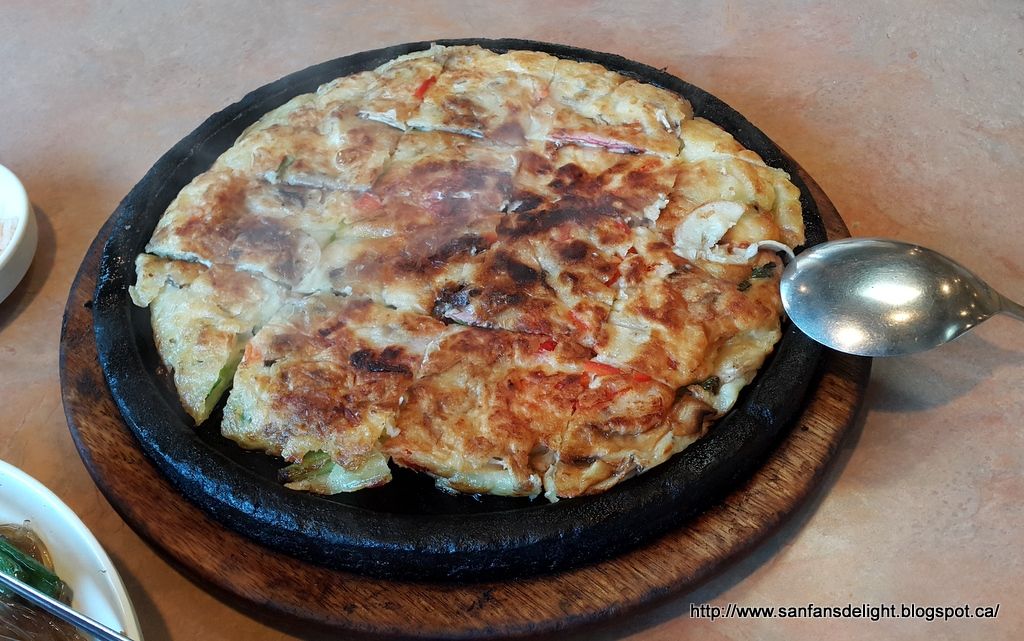 The only main dish we got was the JapChea. JapChea are potato noodles which are very chewy.  IT comes with ground meat and veggies.  This JapChea was a bit on the salty side but overall was OK.  The noodles were very chewy which we like.
We went for lunch this time and it was not too busy.  The service was efficient and friendly.  Portions are large but rather pricey.  The inconsistency of the appetizer plates was a bit annoying seeing that other tables got additional dishes too. 
We prefer Potter's Garden because they have options for smaller portions available.  Hanwoori will better fit larger parties as you can order more to share.  But with 2 or 3 people, you won't be able to order too much to try in the same sitting unless you want to take stuff home to re-heat the next day.
SFDD gives 3 out of 4 Delights.