Phoenix Garden is a Chinese restaurant located at Broadway and Nanaimo serving dim sum during the day and seafood dinner in the evenings.  We came here after seeing the line up at our usual Van Dragon on Hastings.  We were surprised Phoenix Garden didn't have too many people when we arrived so we did not have to wait even for a Sunday mid morning.
It seemed to be a more cozy and quiet restaurant compared to Van Dragon.  The prices are slightly higher but nothing to be jumping up and down about.  They do charge for the tea here.
Their dim order menu is nice as it includes colourful pictures.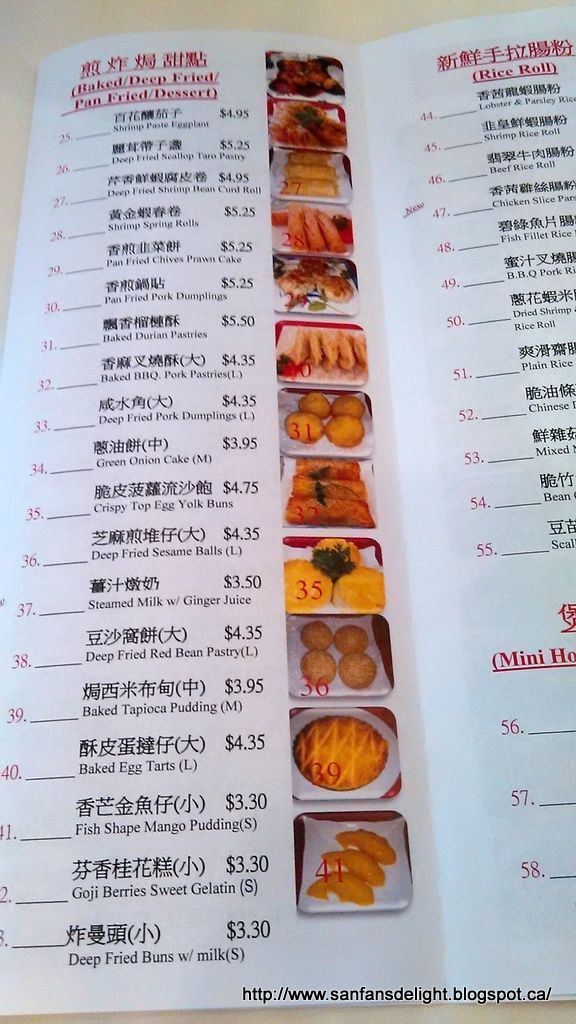 We didn't order a whole lot since it was only the 3 of us.  This is the spare ribs with phoenix claw rice.  It was rather small but the price made up for it.  The rice was nice and chewy while the spare ribs were not too fat.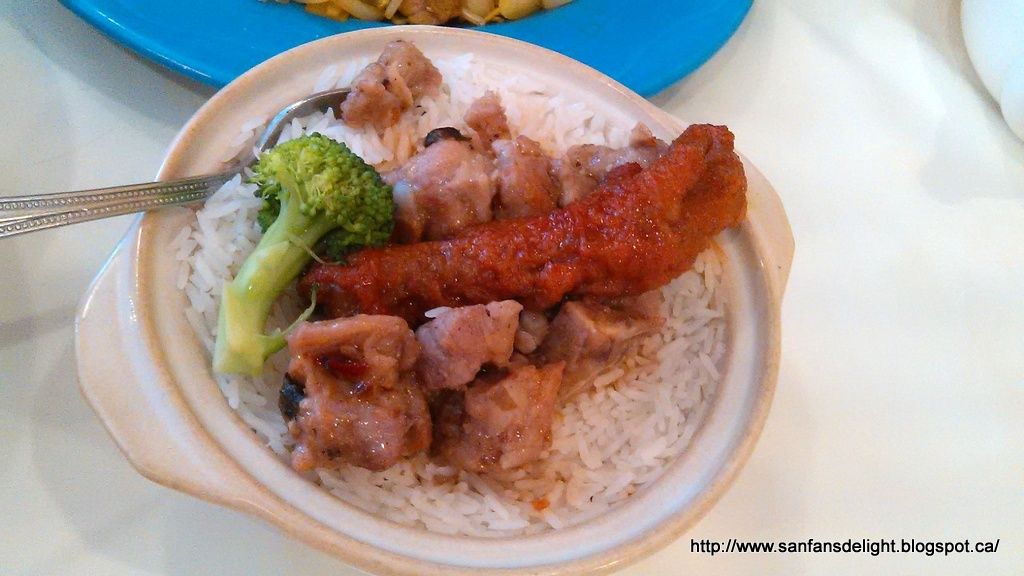 The shrimp dumplings were large and plump.  However the skin was not done very well.   The skin was too soft and had a strange bland taste to it.  Usually the skin should have a more chewy, elastic like feel to it when you bite into it.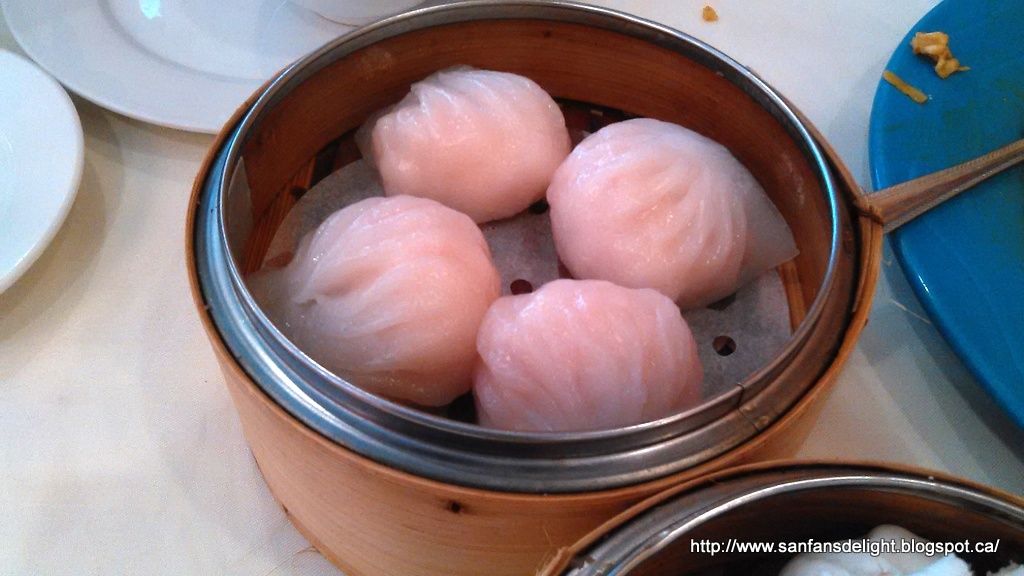 This is the steamed ginger chicken bun.  The meat inside was rather small.  The bun portion was fluffy though.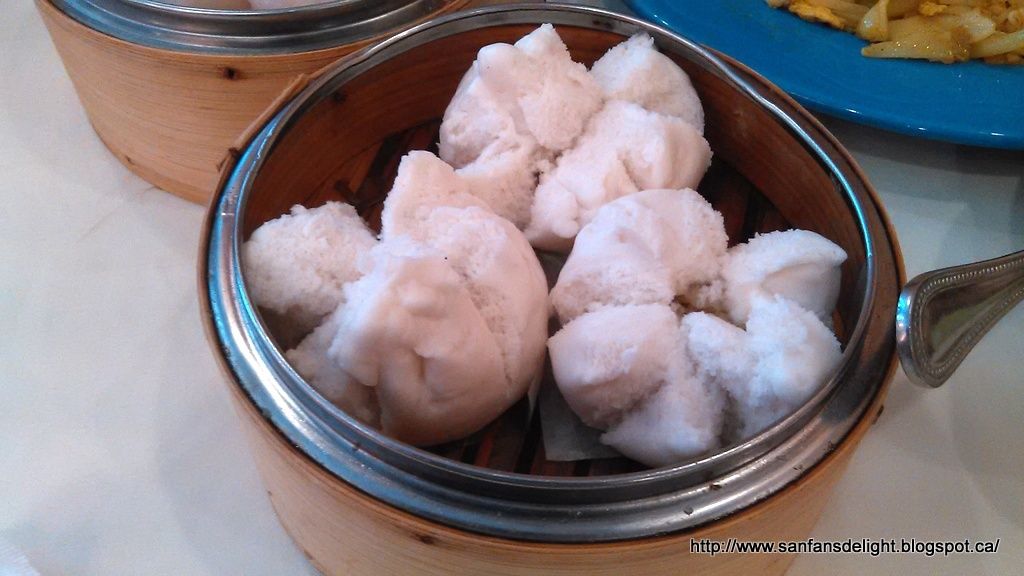 They also had a special menu for fried noodles or congee.  We got this fried mixed seafood rice noodle dish with curry.  It was only $7 and was a large portion.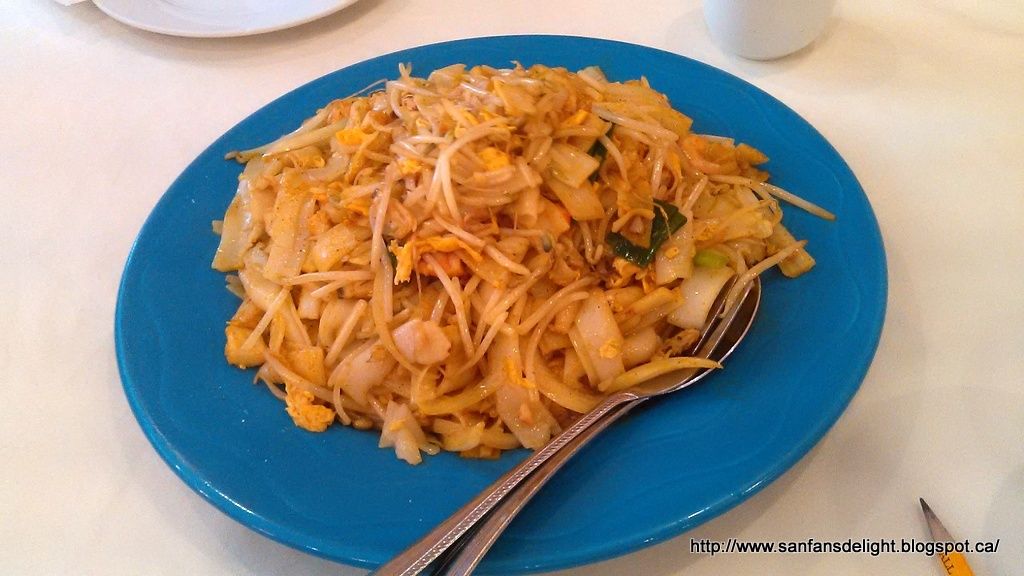 The rice noodles were quite fresh.  It could have used a bit more of the curry flavour though.  It did have lots of small shrimp.  I've never had this type of fried noodle dish but flavorwise, it is comparable to what a Singapore fried vermicelli would taste like.
When it came time to paying, the waitress was quite impatient and just grabbed the  credit card machine out of my hands after I pressed in my PIN. I thought that was rather rude as I was not expecting that.
There is plenty of street parking in the neighbourhood.  They may have a parking lot in the back but it is one of those really tiny ones where you can get door dings.  If you go during the weekday, we saw some posters advertising 30% off dim sum if you order before a certain time.  There is no discount during holidays or weekends though.  They don't show it in the outside window poster, but have it as small print in the inside poster!
We certainly like to return next time to try their other fried noodle dishes as well as their congee specials.
SFDD Gives 3.75 out of 5 Delights