This Old Spaghetti Factory location is right underneath the New Westminster skytrain station.  We got there for dinner on a early Friday evening and the restaurant was just getting busy.  We didn't have to wait for a table though.
Similar to Olive Garden, this is not the place for authentic Italian food.  It is known for its value priced meals because the meals come with a coffee/tea, garden salad or minestrone soup, and ice cream.  Prices vary depending on the type of pasta you order.  This location even has a locomotive eating area for kids.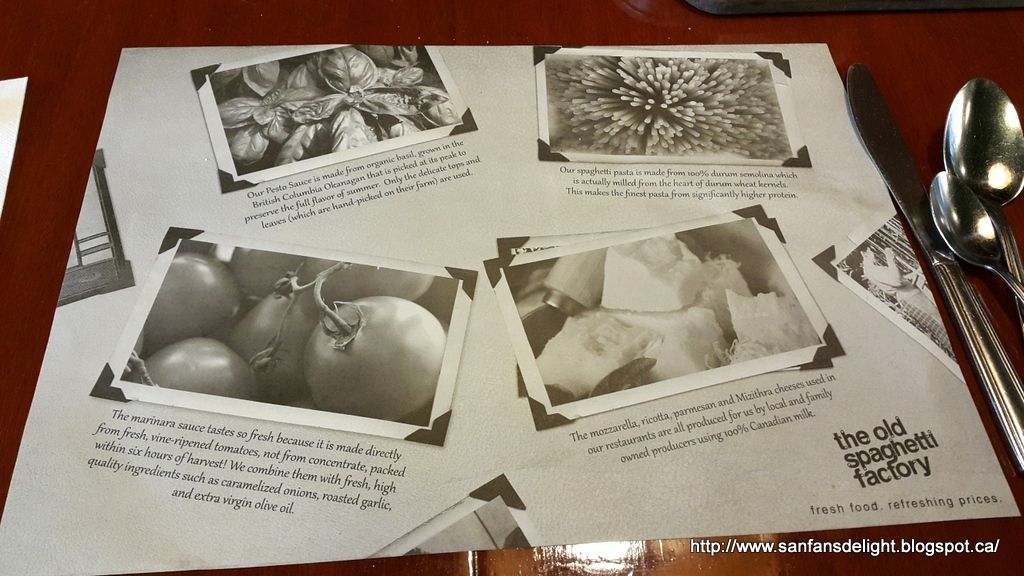 Each table gets endless sour dough bread.  It looks like they changed their bread to Panini like bread.  it comes with regular butter and garlic butter.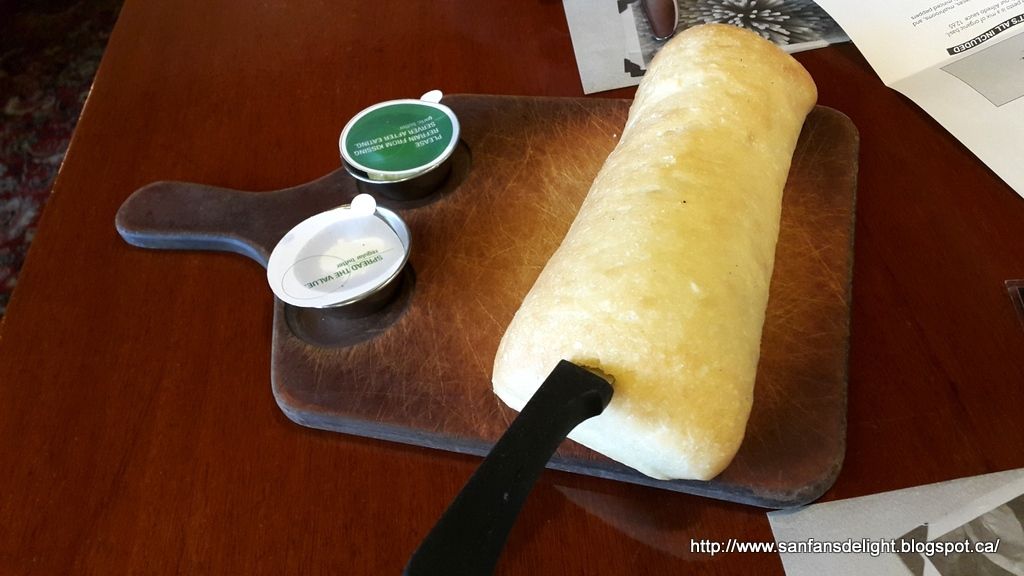 We both opted for tea.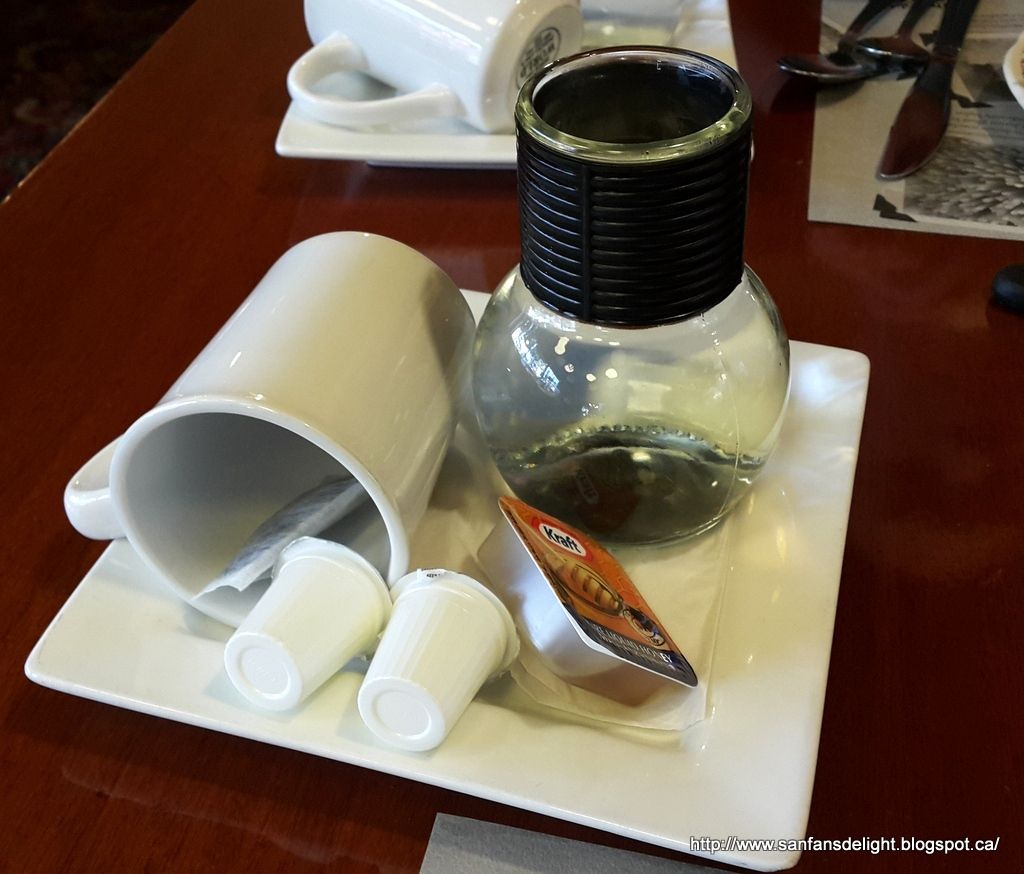 The garden salad is a small portion and was quite fresh.  You can get any dressing you like.
Since we hiked during the day, we were a bit more hungrier than usual.  We got their featured calamari.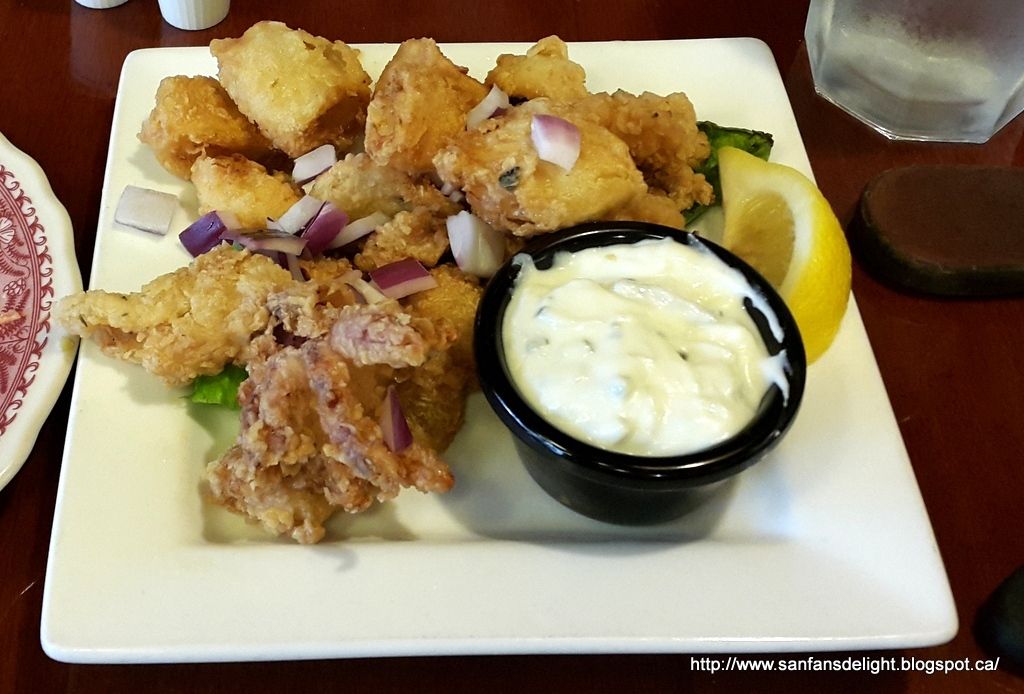 The calamari was disappointing because it was such a small portion.  For $9, this was definitely not worth its price.  It was quite oily too and the pieces were not breaded evenly.
The meet lasagne was cooked well with a nice cheese crust forming on the edge of the dish.  It was topped with a nice layer of cheese and had a good portion of meet.
For our second main, we got the penne with chicken.  It is tossed in a light cream sauce and was not drowning.  The penne was al dente.  They could have been a bit more generous with the chicken though.  Flavour wise, it was quite balanced.
Ice cream for dessert!  You can choose either chocolate or spumoni which has 3 flavours including chocolate, vanilla and pistachio.  We love the pistachio and today we were lucky as you can see we both got a big chunk of the green pistachio flavour.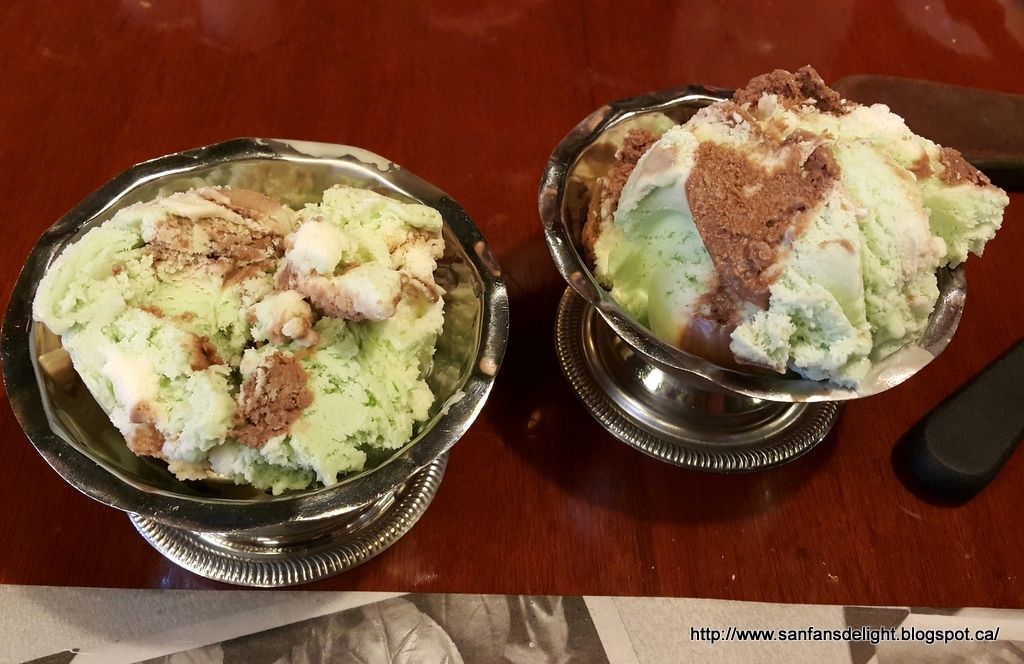 Parking is not that great at this location as it is pay street parking.  The server was friendly except he got us the wrong tea flavour.  We asked for honey lemon but got the orange pekoe.  We should have asked but we thought they eliminated the other tea flavours.
The food was good but the calamari is definitely not recommended.
Any suggestion on more authentic Italian restaurants in the lower mainland for Sanfan to try out?
SFDD Gives 2.5 out of 5 Delights