Stepho's has been around for a long time and they are known for serving inexpensive Greek food on Davie street.  They now have a 2nd location on Robson too.  This time we visited their Davie Street location during the BC day long weekend.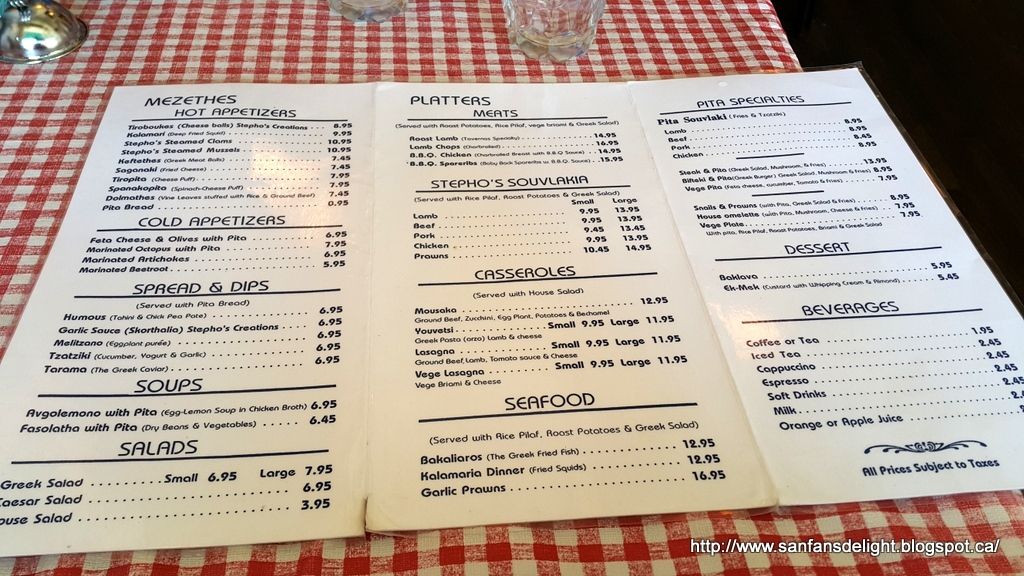 It was not too busy as we went after the lunch rush was over just after 2:30pm.  If you went in the evenings, don't be surprised to see line ups.  Prices are good and you get a reasonably big portion.
Both of us ordered Chicken souvlaki.  For $9, no complaints there.  It even comes with a serving of pita bread which a lot of places seem to no longer include it with the price of the meal (i.e Mad Greek).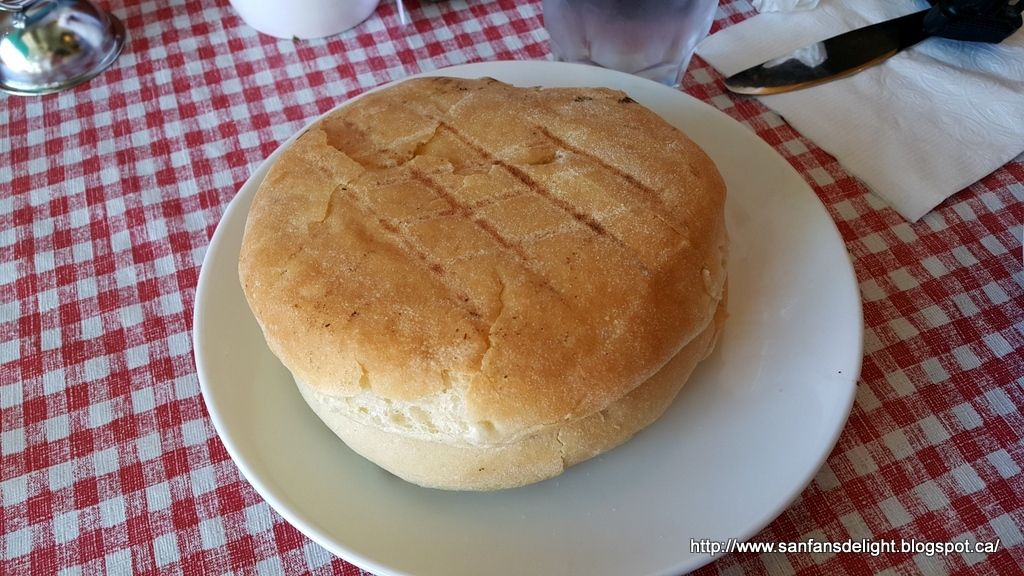 Pita was good, hot off the press nice and fluffy to the bite.
The souvlaki comes with the typical Greek salad, potatoes, rice, dip, a lemon wedge and one chicken skewer: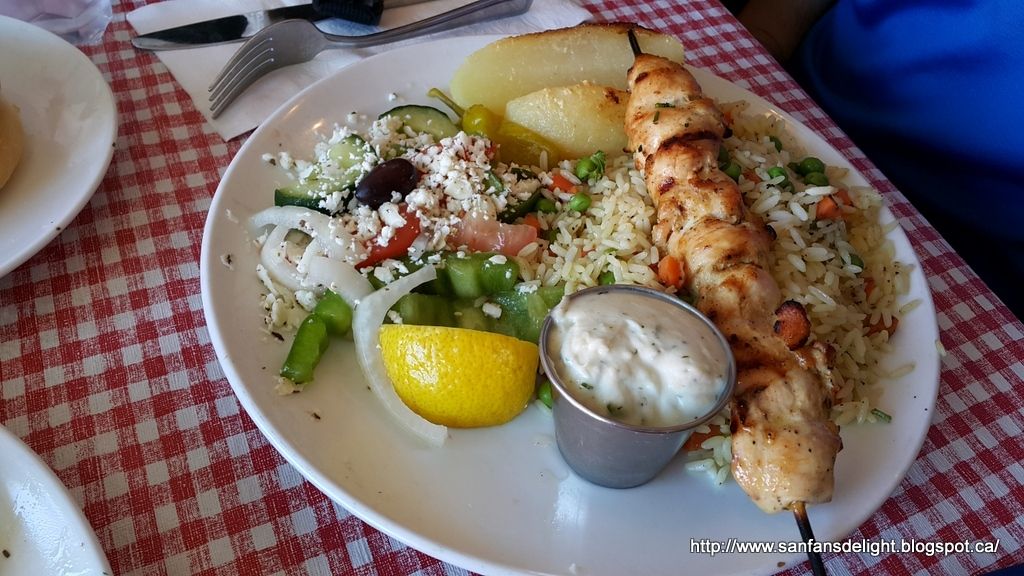 This is how it looks if you don't like Feta:
Ok as mentioned, the prices are good and you can see it is a nice portion.  However, most of it was very very bland. The chicken was cooked well with some char marks but it was really in need of some seasoning.
The potato was soft and cooked through, and it looked yellow but it lacked the taste.  Usually, the potato had hints of lemon juice flavour.  Rice was OK but could have been more sour.  It also seemed to be lacking the flavour from lemon juice.
Perhaps we caught the cook on a bad day.  We aren't really picky eaters either. We always enjoy a good value priced meal.    Our server was very pleasant and efficient.
Another thing to point out is when I went to the washroom to wash my hands, the men's washroom toilet had overflowed and it was quite an unpleasant scene.  Wish they had put up an out of order sign to warn the patrons.
Hope the next time we come back, all will be better.
SFDD gives 3 out of 5 Delights.