There are several locations noticeably popping up over the lower mainland for Caffe Artigiano.  The newer one seems to be here on Main and King Edward neighbourhood.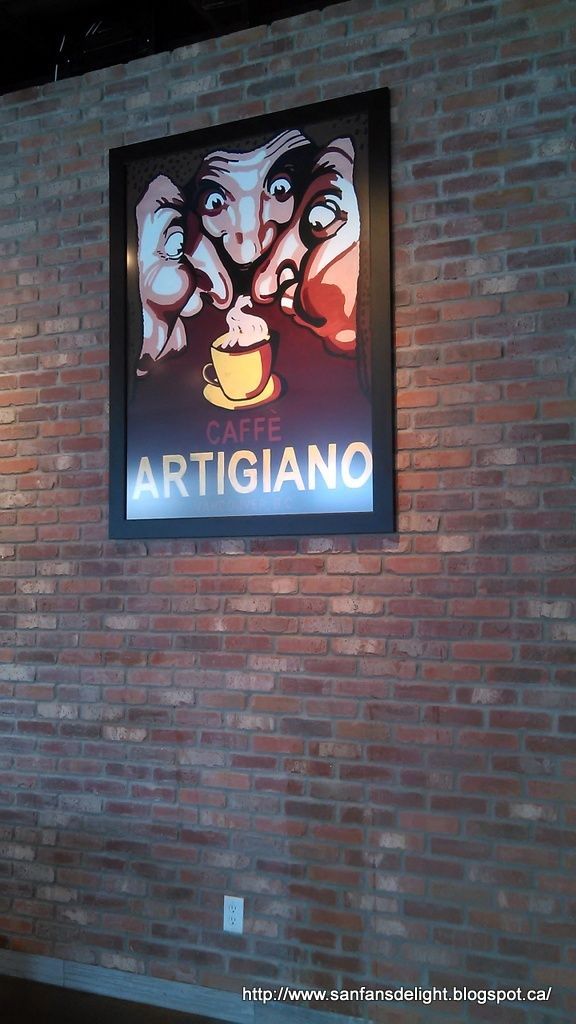 This is a very spacious location.  We've been here twice on the weekend during busy hours and had no trouble finding a table to chat.  The baristas look a lot more professional than the ones at Starbucks and the drinks you see below will prove this correct.
This is a mocha.  It was very strong with espresso flavour and was not sweet.  It was a lot better than Starbucks mocha because Starbucks makes it very sweet.   It had a bit of coffee art on the top. The milk was very smooth with the right temperature.
I noticed the menu had 2 cappuccino choices.  One was traditional cappuccino while the other one was Artigiano's cappuccino.  Certainly I wanted to try the one with the store name backing it up.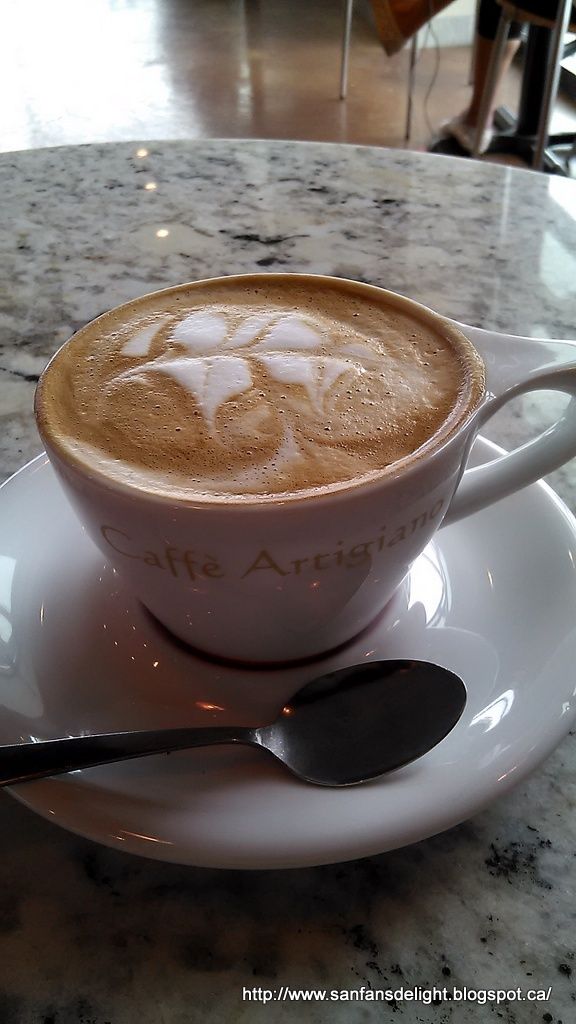 It had a deep intense flavour without being too bitter.  Temperature and milk was also done right on target.  The art on this was a bit nicer than the one above in the mocha.
We decided to share a blueberry scone.  It had lots of blueberries however the pastry portion did not taste that great. It had a taste of uncooked oil surrounding the scone.  It was not great as it was way too dense. 
The drinks were great but thumbs down on the pastry.  We'll still come back though for their beverages.  This part of Main street is mostly paid street parking.  You'd have to circle into the residential areas to find a free parking spot but keep your eyes on the street signs because the spots may be restricted to residents only.
SFDD gives 3.5 out of 4 Delights.