Zakkushi is a Japanese BBQ bar located on Main and King Edward.  We came here on an early  Thursday evening.  Knowing that this place is usually busy, we booked ahead of time on the same day and had no trouble getting our table as we arrived a few minutes early.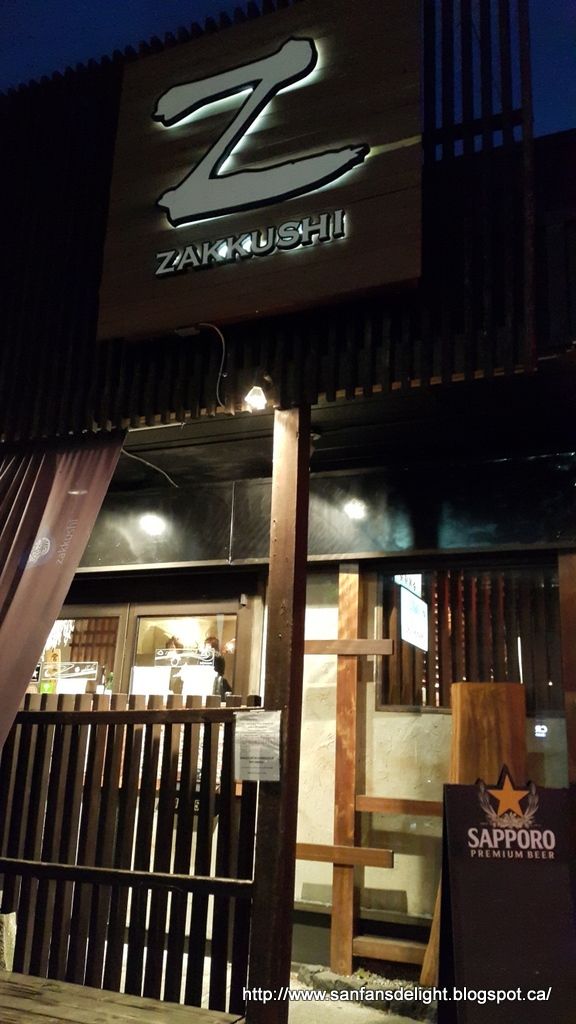 Zakkushi is situated in the same strip mall as the Kung Fu Noodle (formerly Beefy Beef noodle).  The parking lot is not very friendly so it's better to find street parking nearby instead.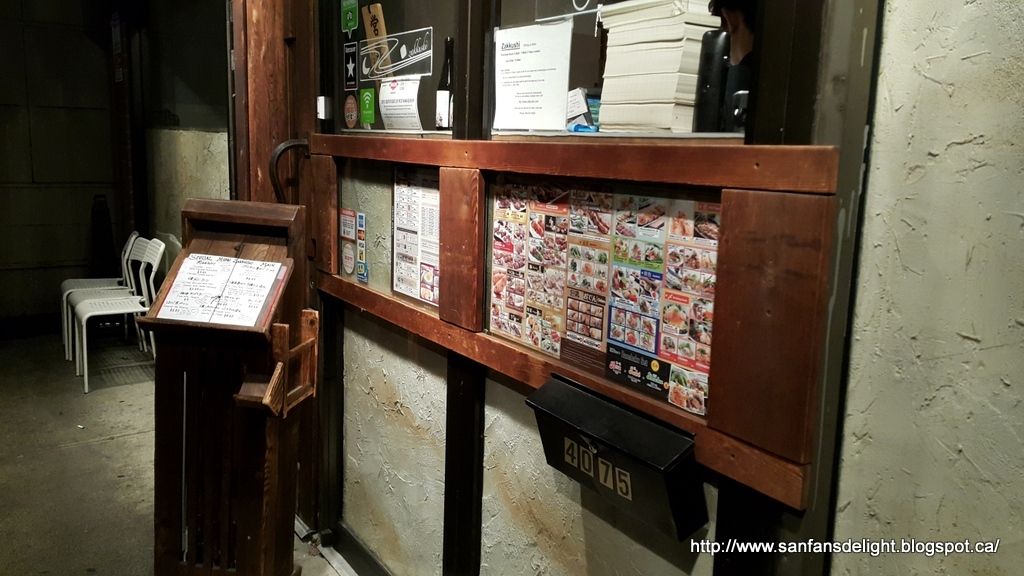 It has a menu posted outside the restaurant with pictures.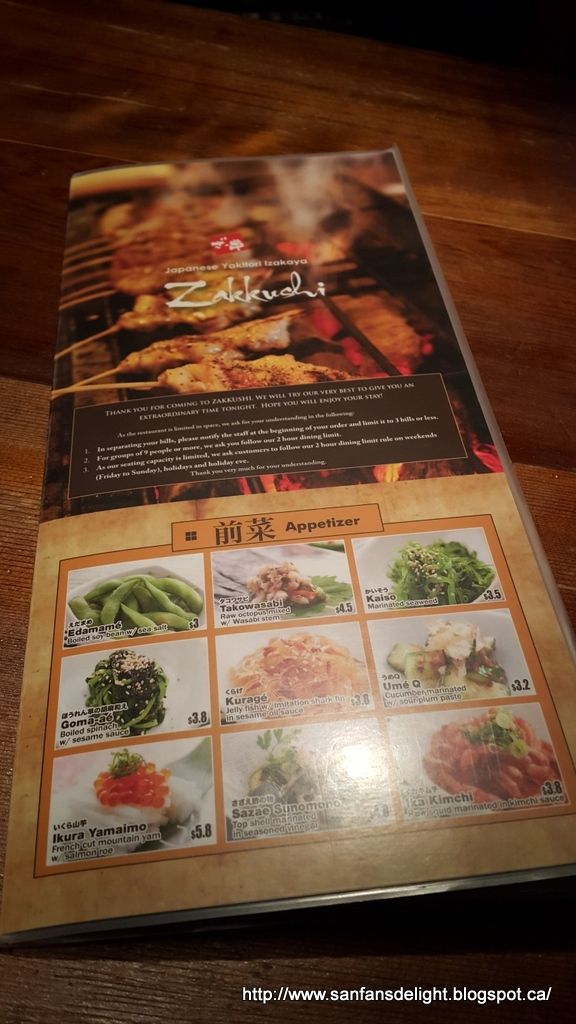 Be careful when ordering as you can easily overdo it.  There were only 2 of us and we definitely ordered too much.  Most of the dishes are per skewer.  We just wanted to try it all!
This seemed like a deal as it included a beer, so we ordered this with a pint of Sapporo beer.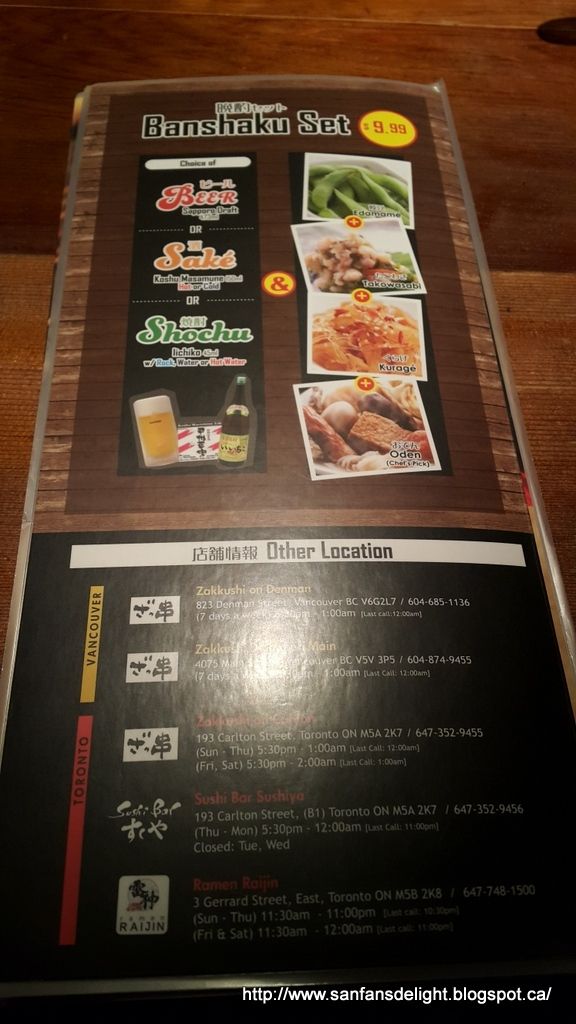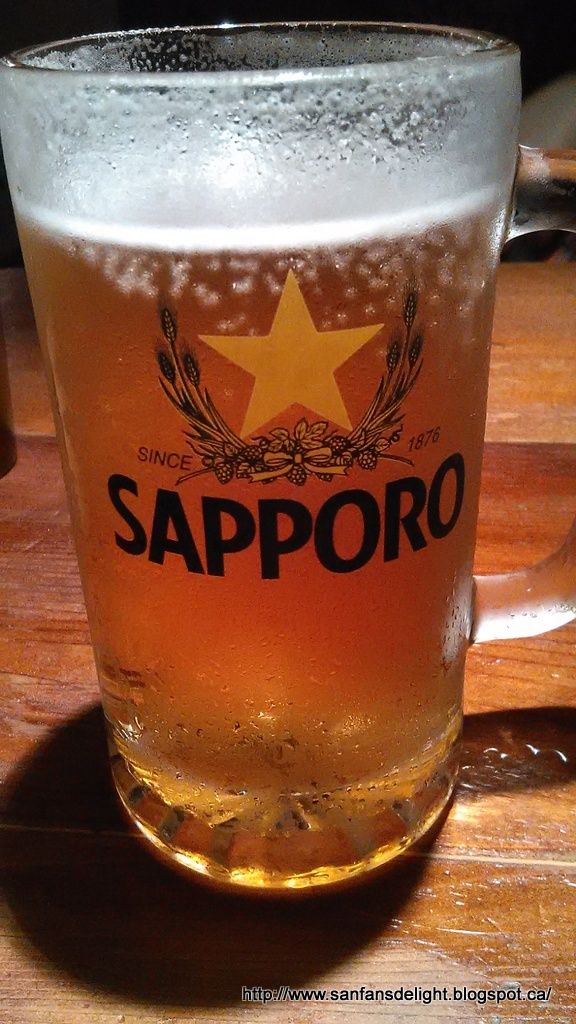 It came with this sampler plate:
and also the chef's pick which was a flavoured egg: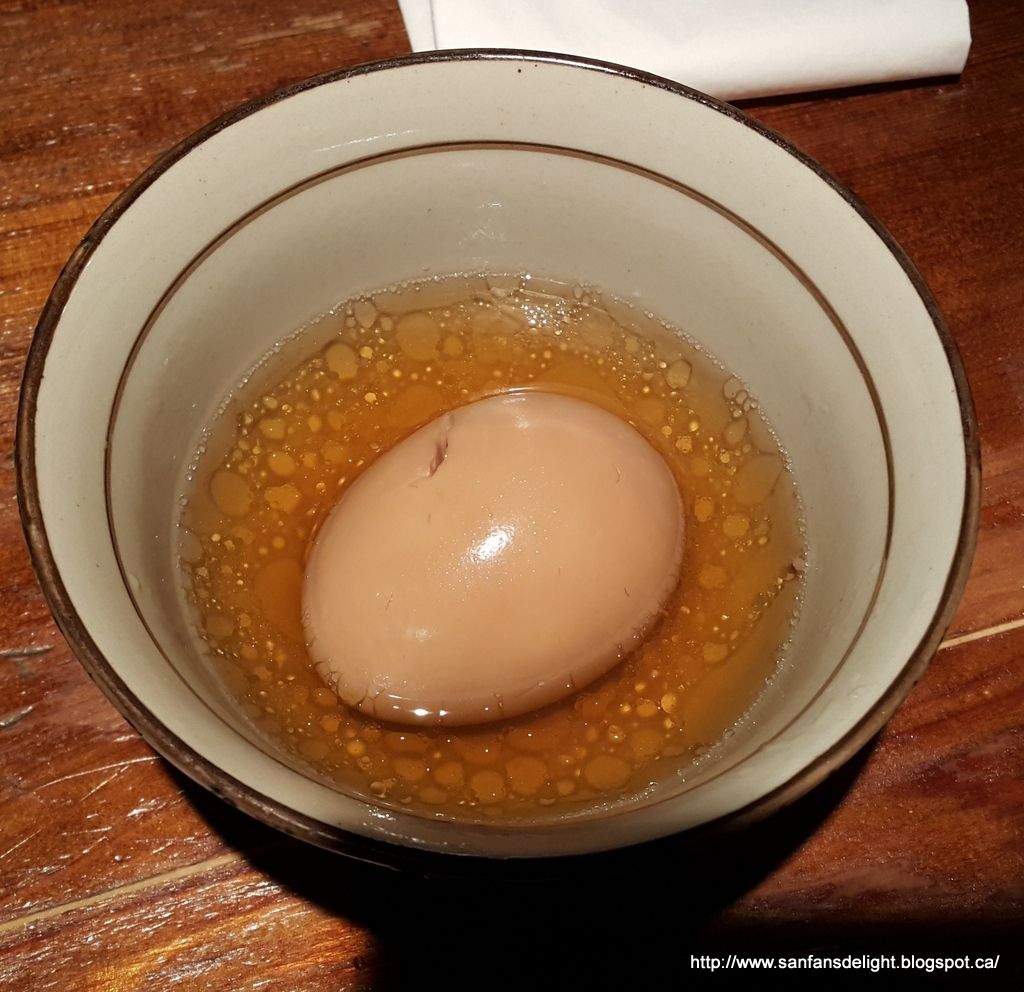 Takoyaki: This was very fresh. It comes with 5 pieces and was not overly oily.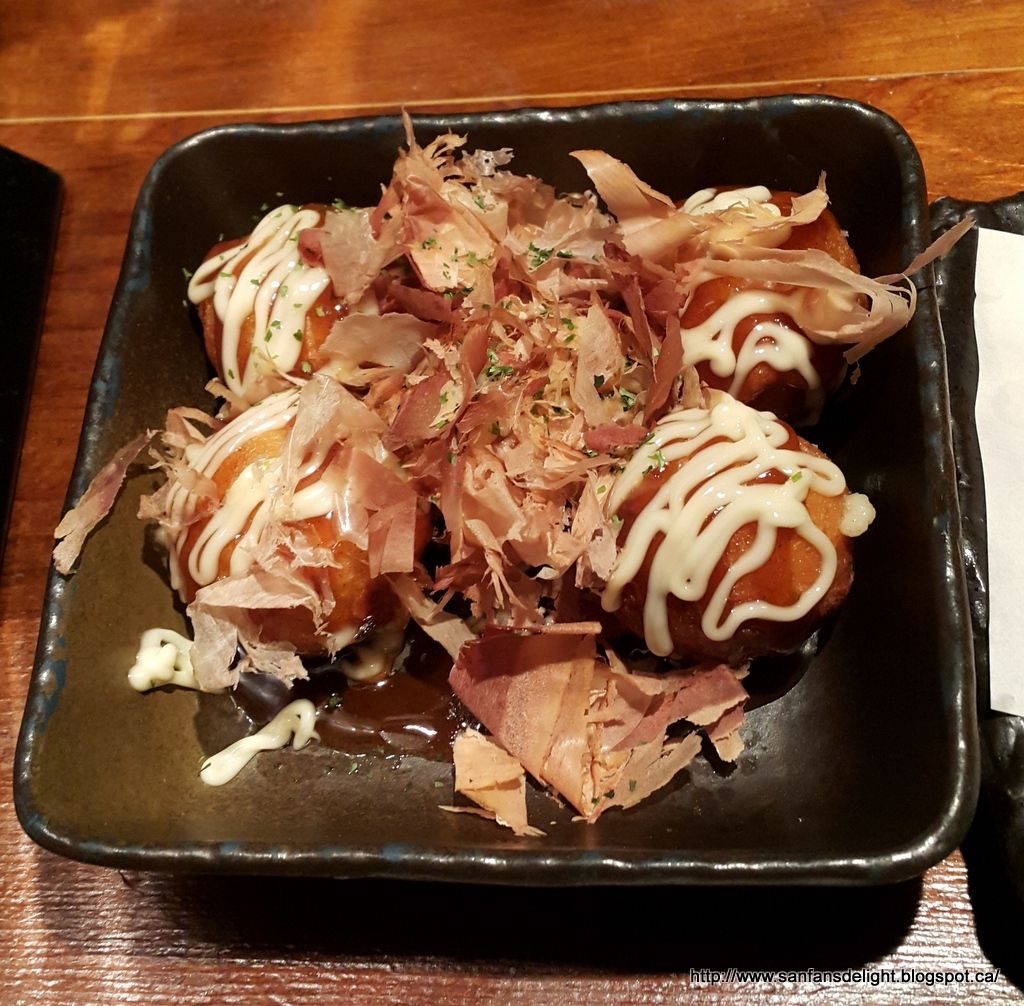 Here are some different skewers that we tried:
I think this is the beef tongue because I recall it had some tasty hot/sour type of horse radish wasabi sauce on the side.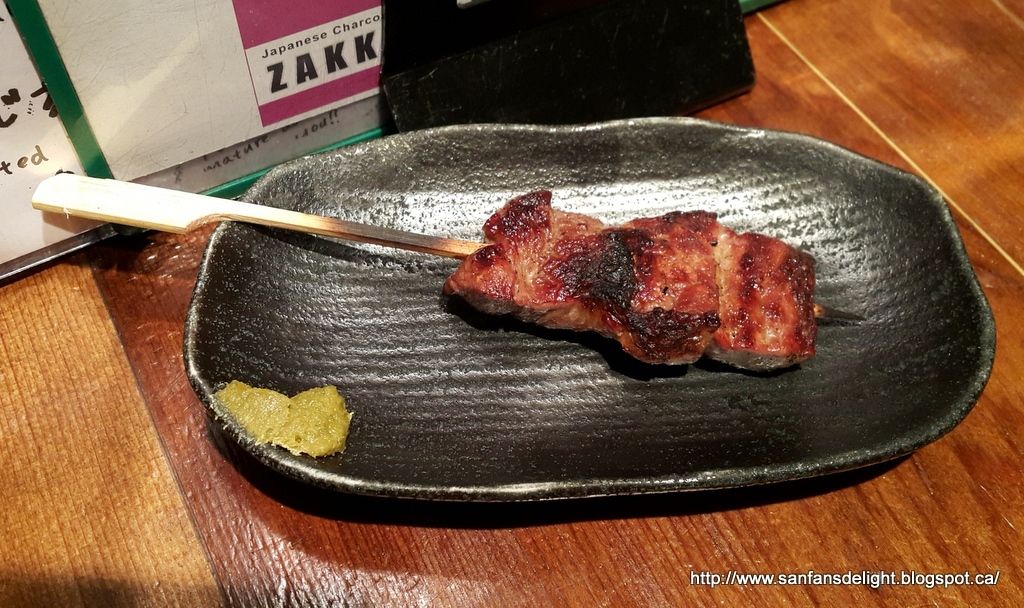 This was the prime rib beef skewer: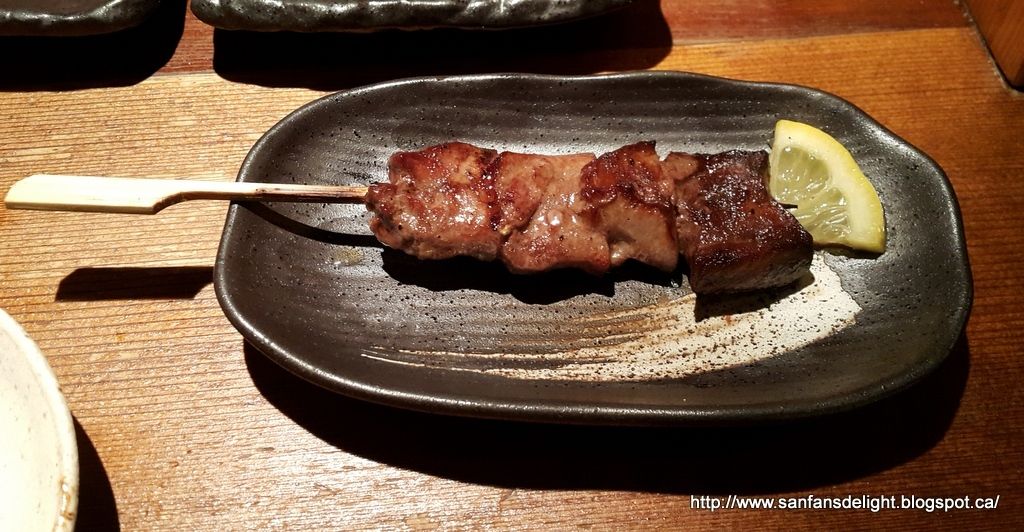 Pork skewers: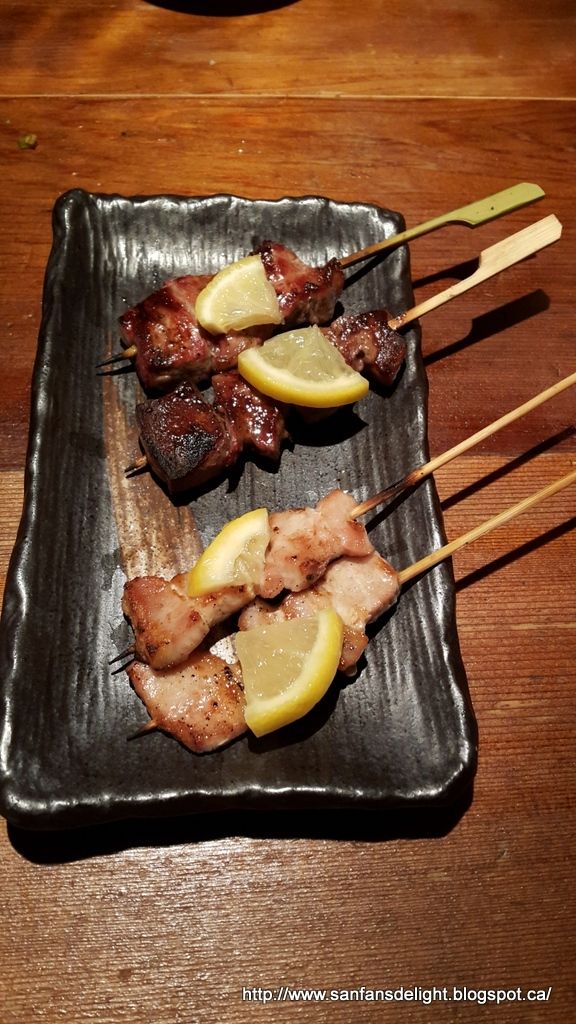 Chicken Skewer: This was a bit spicy from the pepper.
This is a pork skewer wrapped around some beans.  It was quite neat. Although the meat was not as thick as it looked in the menu picture.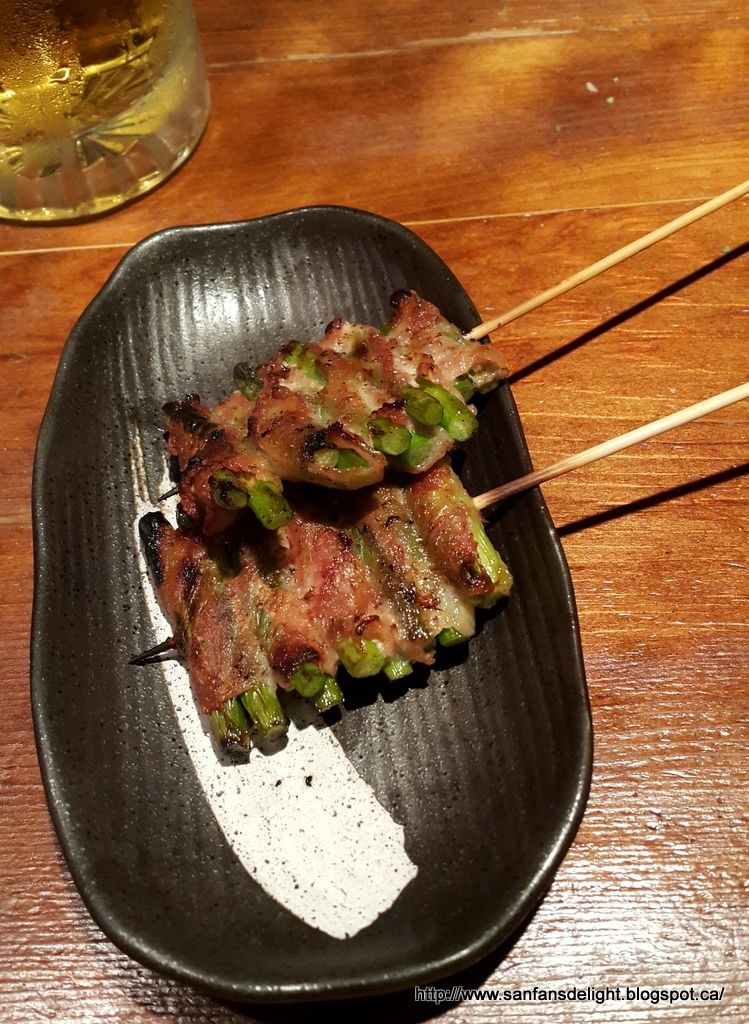 Octopus: It was cooked in a very light batter and included a spicy mayo type dip.  It was very good.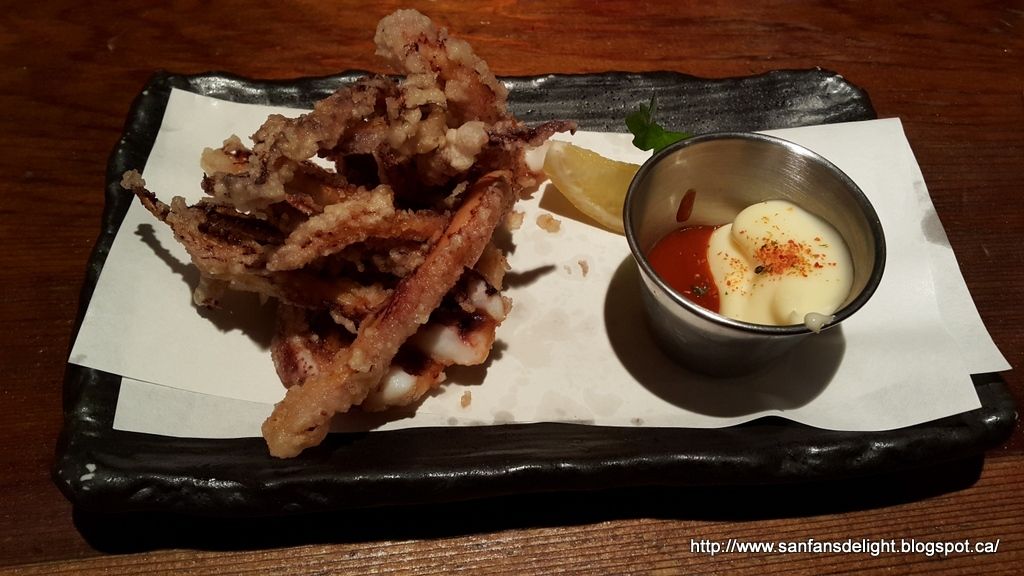 Mixed bowl of soup:
Rice ball: this was very good.  It was like a pan fried piece of rice that is crispy on the outside.  It was flavoured so it was not bland like regular rice.
The servers are all Japanese here.  They shout out each order you place to the kitchen staff, so cover your ears.  The service is really friendly.  Be sure to make reservations before coming.  If you order too much it will be easy to lose track so keep tabs on what you ordered.
SFDD gives 4 out of 5 Delights.