A&W had some new fall coupons mailed out which allowed me to get a cheap quick lunch in the New West area.  This location is at the ground level of New West Skytrain Station.  It is a rather dark location since it's next to the bus stop area which is covered so not a lot of sun light gets in.
They have self serve stations for taking your order but seeing the friendly people at the counter, I opted to order there instead.  I usually get the Teen burger since I like bacon, but the coupon I had was for a Mama Burger meal with fries and a drink for $4.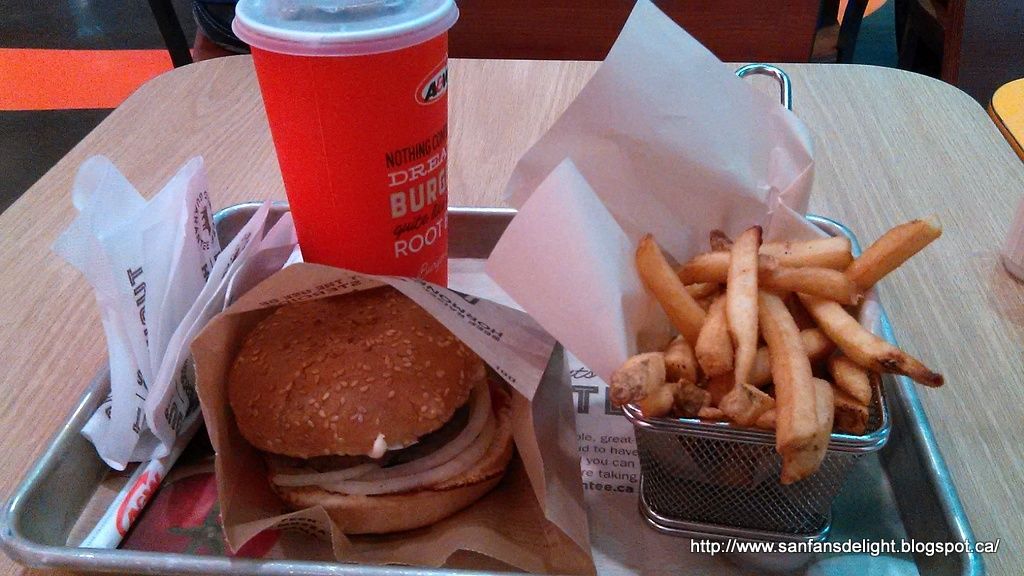 The beef patty is very thick and juicy so I was surprised it was that size for the Mama Burger. I had thought it was the equivalent to the McD's hamburger but clearly the Mama is a bigger player which can compete with McD's quarter pounder.  It had a nice serving of onions as well.  It was a basic burger but tasted really good.
I especially like to see how A&W presents their fries in that little stainless steel container which resembles a mini version of the frying basket.  The fries were quite fresh and I like these ones better than the skinny McD fries.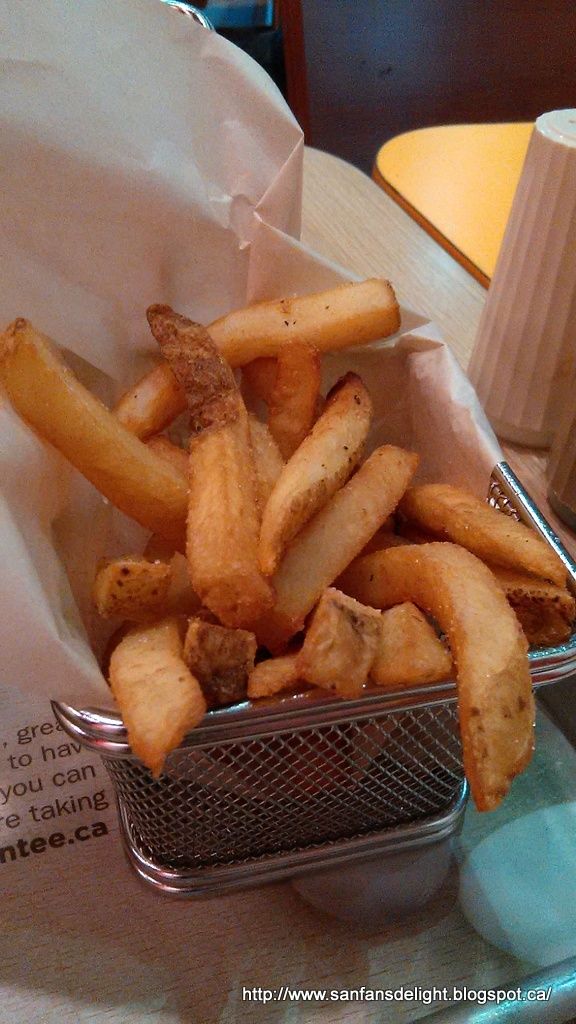 Their signature root beer was very creamy and foamy.  I would have preferred to drink it out of a frosted glass, but I specifically asked for a take out cup knowing I won't be able to finish the drink in the one sitting.
The location is quite clean and the staff here were quite friendly.  The food is made to order but I didn't have to wait long.  This location might be hard to find though since you have to take a few escalators down from the train to find it.
SFDD gives 3.5 out of 5 Delights.