Surfing on Groupon we found a good deal at a Yaletown restaurant that we never tried before.  Being downtown, it is pay parking everywhere so we scheduled to go on a day which we can muti-task. We spent the day doing some shopping during the daytime, coffee break, reading and then heading down to Yaletown for dinner without needing to move our car which we parked at an all day discounted lot.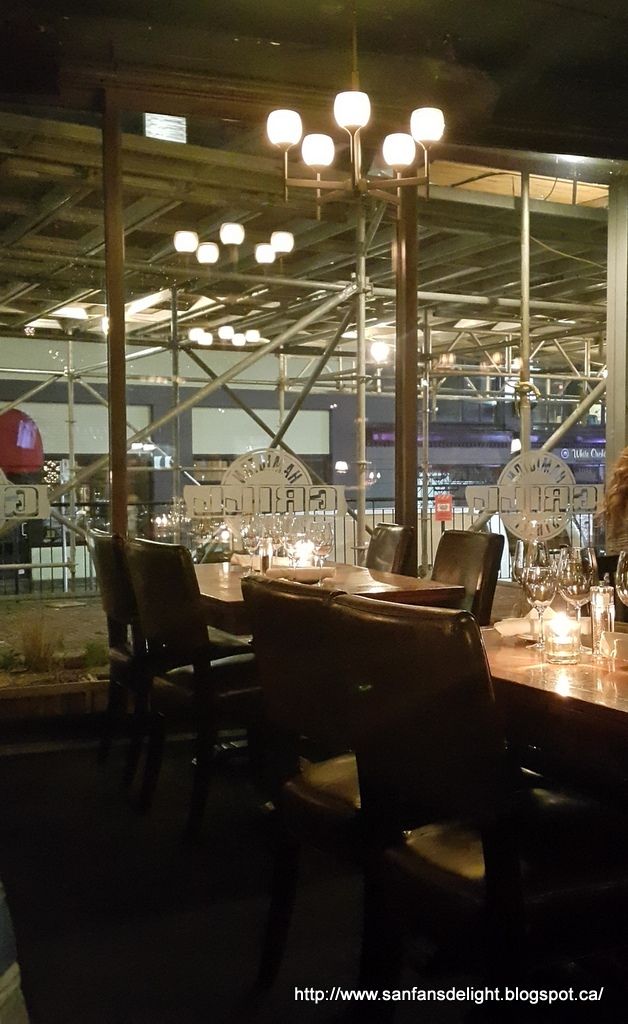 It is a rather upscale atmosphere with friendly service.  It was not too busy when we arrived at 6pm early Saturday evening.  We disliked that we were seated in a very uncomfortable, crowded part of the restaurant.  The tables and chairs were just too close to each other.  My chair had to make contact with the person behind me.
The Groupon deal was a 3 course meal for $59 for 2 people.
We got dinner bread presently quite nicely, but could have used a bit of heat.  It came with some whipped flavoured butter. We think it might be chipotle flavoured.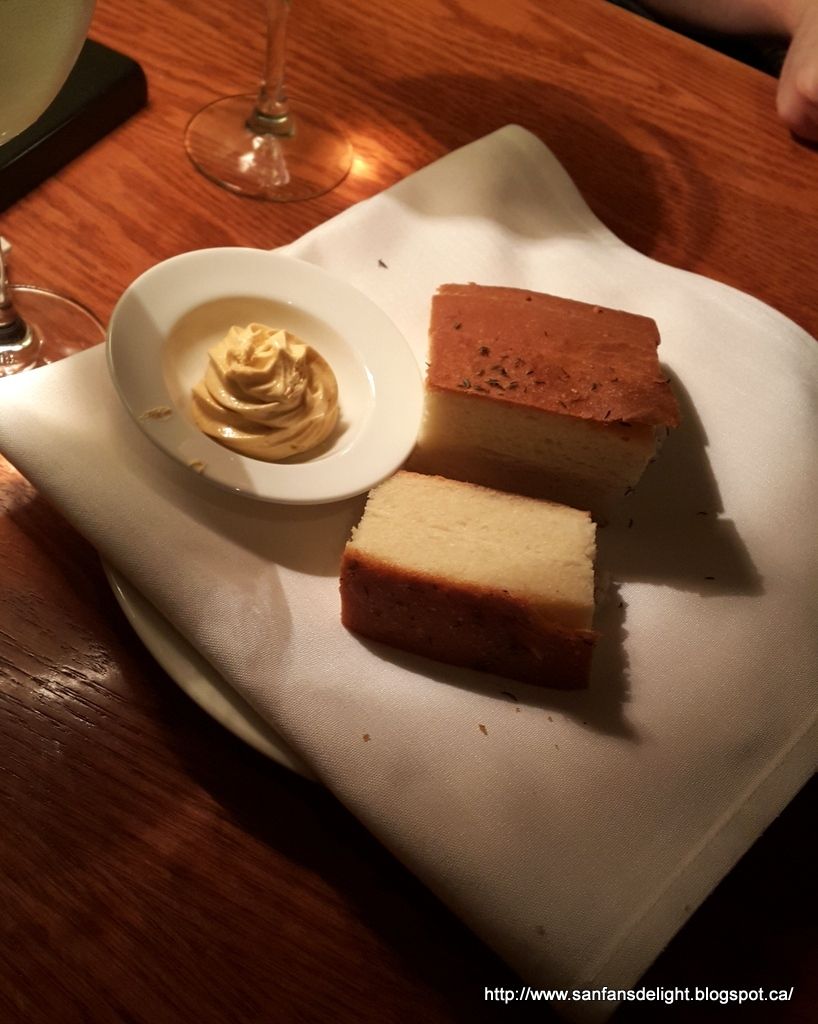 We also got the R&R cream ale which was off the tap.  I was not aware it was going to be so dark, so I must get more acquainted next time about beers before I order.
We both got the same 3 courses.  We started first with the butternut squash risotto:
It was a good size but we found it was a too bland for our liking.  The risotto was done quite well and was not watery.
Our main course was the certified Angus beef New York steak.  It was a rather large size: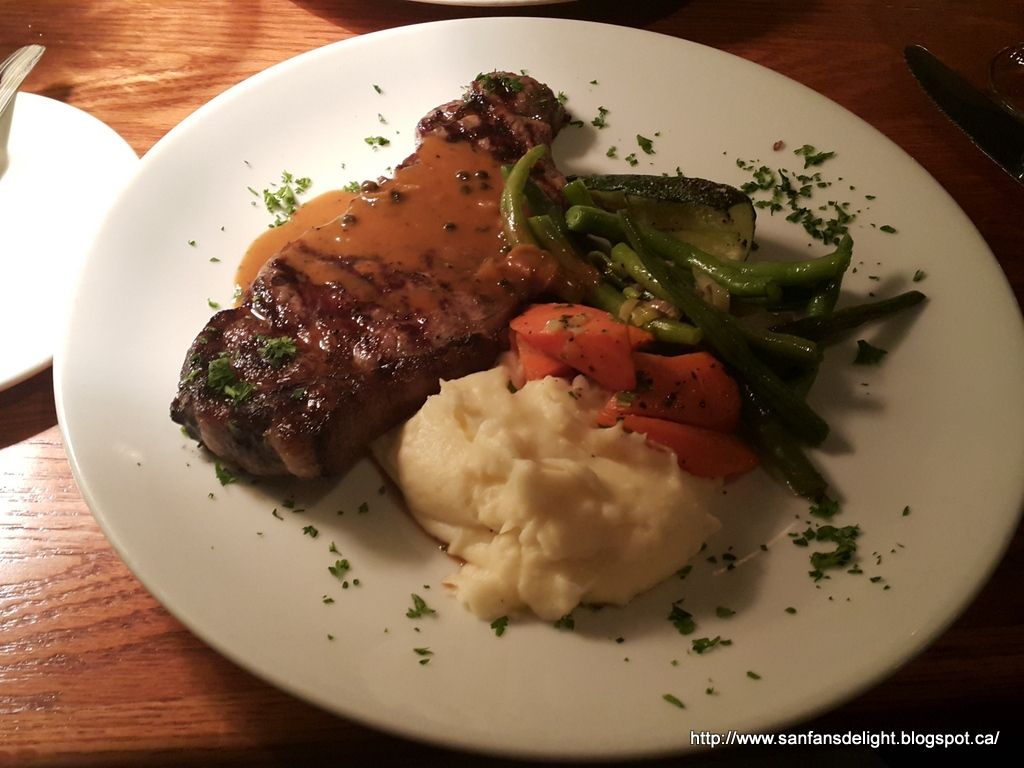 It comes with green beans, carrots and mashed potatoes.  We both opted for medium which was cooked to order.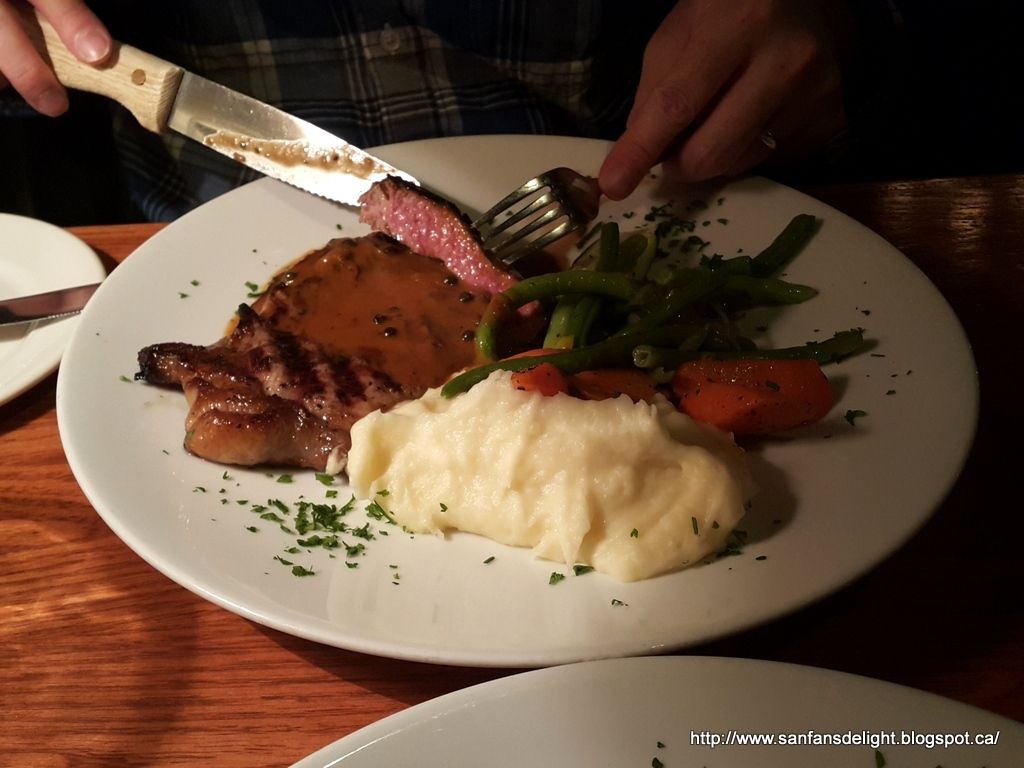 As for flavour, the steak was quite bland.  It seemed like there wasn't any seasoning beforehand.  The peppercorn sauce was unusually sweet.  We had to sprinkle some table salt on the side to make it work.  The mashed potatoes were OK, a bit too creamy to a point that it looked like the powder mixed type of mashed potatoes which I hope it wasn't.  The veggies were tender and well done.
For dessert, we got the flourless chocolate cake with raspberry sauce.  Flourless ??!  Well it was like a brownie. It was good but calling it a cake is a bit misleading.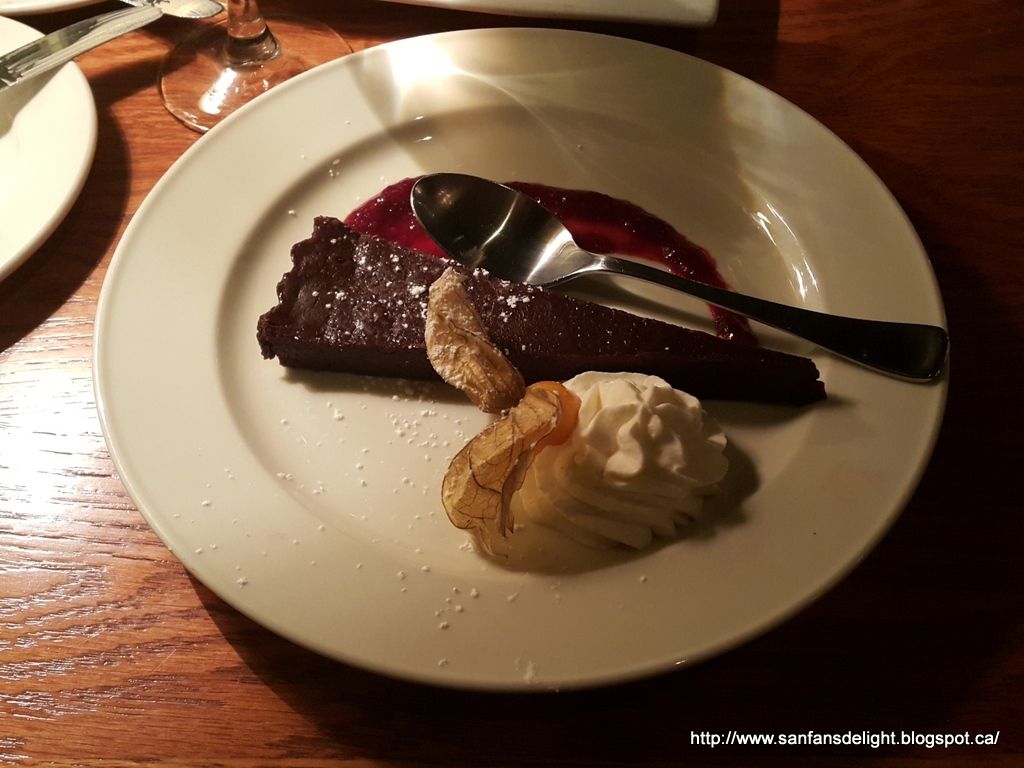 We also got the Latte creme brulee.  This was done quite well and was very creamy like it should be.  It was a good size for sharing but after a few bites it was already feeling very heavy in our stomachs.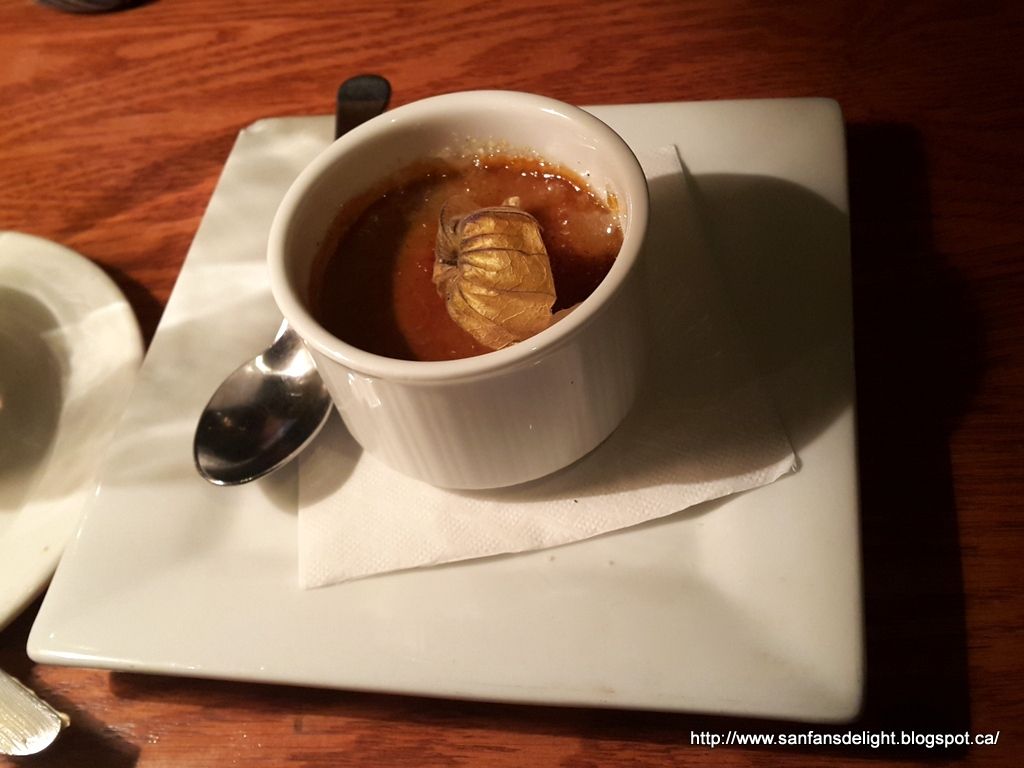 You also get tea or coffee included after your meal.
The atmosphere was nice and the server was friendly.  We did not feel rushed and the food came without a lot of wait time.  The food was a bit bland but not that bad.  It was reasonable for the $59 special pricing, but definitely we would not pay their claimed regular price $108 on a normal day.  A lot of the other customers we noticed were also there for the Groupon deal.
They had other choices as well for this Groupon deal, perhaps if you tried the fish, you can comment on how you liked it.
SFDD gives 3 out of 5 Delights.