After a few bad experiences at the Gilmore White Spot, we decided to venture a bit farther to North Burnaby to try another White Spot location.  This one is located right in the Kensington Strip mall across from the Burnaby North high school. 
We got there early Saturday afternoon and the mall was busy.  We didn't have to wait too long for a table as the restaurant was not too full.  We were seated near the bar and was surrounded by 6 big TV's.  It was a cozy and bright area.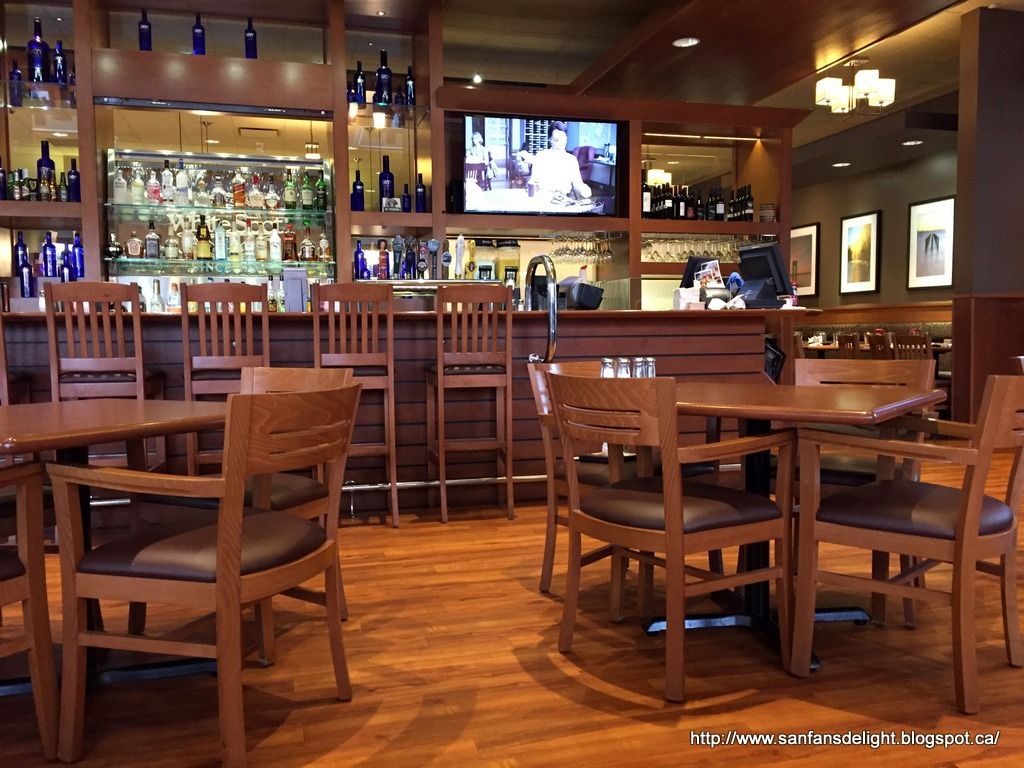 We first ordered a spot club house with multigrain bread.  They were quite generous with the turkey meat.  From experience, WS seems to over sauce the sandwiches and burgers so that's why we opted for the sauces to be on the side.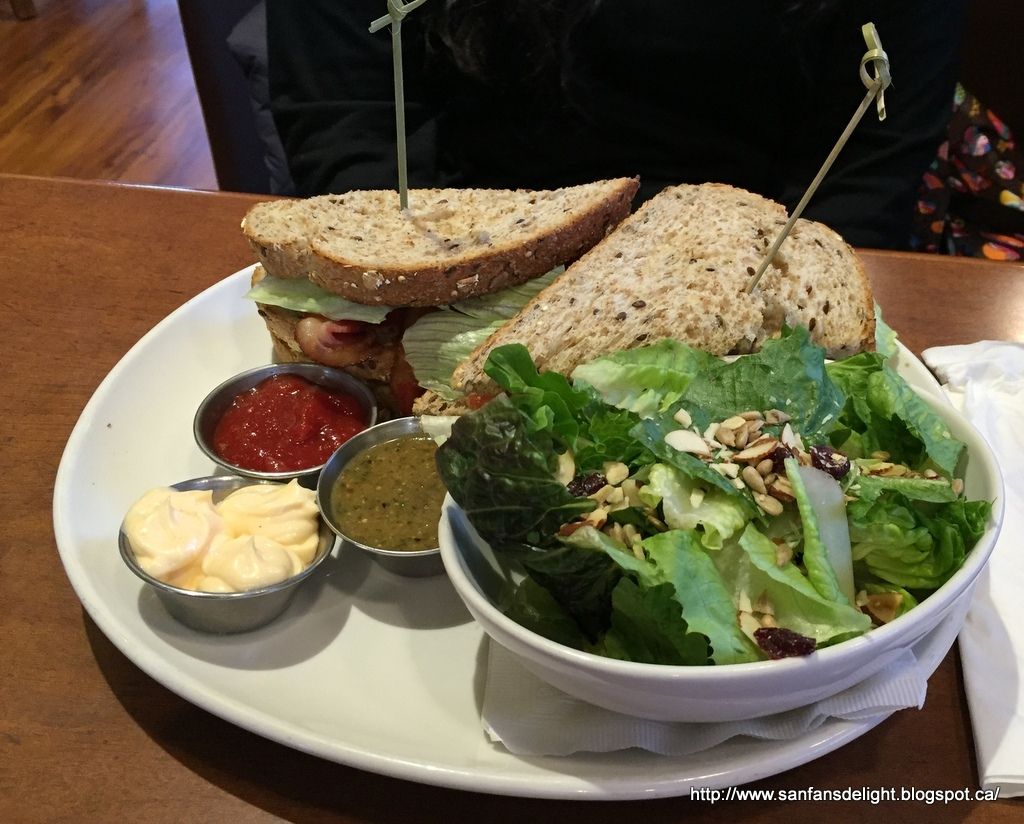 They also have their own house made dressing which is now more creamier than oily.
What I was surprised with was that the updated the menu and scrapped the Chipotle chicken wrap.  They now only have the Chicken Caesar wrap so that's what we ordered here. The tortilla was fresh and soft.  The Caesar sauce used was creamy and garlicky like it should be and it had a fair amount of white chicken meat. The endless fries were also great because you can tell they fried it in fresh oil as it was golden in colour. 
We had a young guest with us who got the famous Pirate Pack.  This location served it with both plum and honey mustard dip instead of asking for your choice.  Both dips went well with the large pieces of chicken strips.
The service was quite friendly and we did not have to wait too long for our food.  We also asked for refills for the pop and extra fries without any issues.  We will certainly visit this location again next time we are looking for a White Spot in Burnaby.
SFDD gives 4 out of 5 Delights.