After dropping off my car at one of the Kingsway dealerships for service, I took a stroll to Main street and popped into JJ Bean to hang out while I waited for my car.  It was my first time visiting this busy coffee shop. 
There was only a couple of people ahead of me in line, however the coffee shop was packed with people on a Friday late morning.  What I disliked right away was the lack of a 'big' drink menu.  Usually you would see one behind the counter that you can look at while you are waiting in line right?  Not here.  You have to approach the cashier first, then the menu is printed on a 8.5 x 11 sheet of paper on 10 sized font next to the cash register.
Anyway, I ordered a latte.  The latte was done really nicely with the latte art.  I gave some kudos to the barista for taking the time to do that.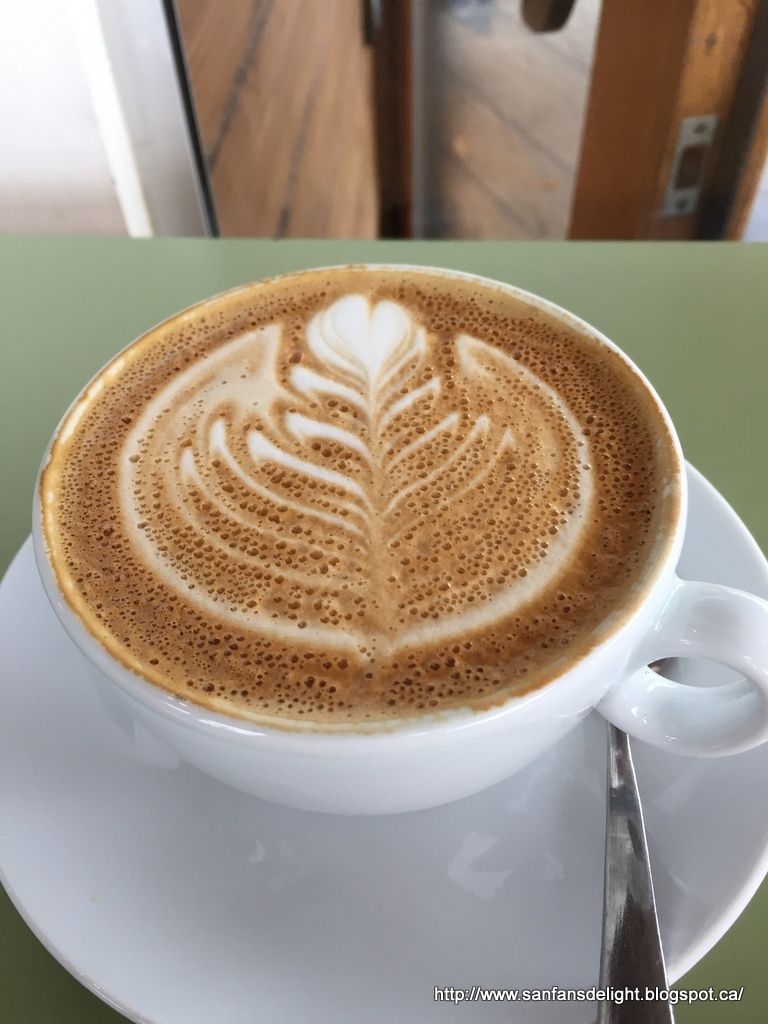 Again, shops like this really put Starbucks to shame.  When was the last time you had a nice tasting drink at Starbucks with nice latte art?
The latte had a rich espresso taste to it despite being diluted by the milk.  If you wanted deeper flavour, you can go for a cappuccino.
JJ Bean is on a busy part of Main street so the parking won't be pretty.  As mentioned it is rather busy and not as comfy as the seating at Aritgianos.  I hope to see a bigger menu next time.
SFDD gives 3 out of 5 Delights.