We dropped by Prado Cafe on a Sunday afternoon after seeing the great reviews about the coffee and atmosphere. The coffee shop looked really new and elegant and was buzzing with all sorts of people. There were plenty of tables so we had not problem finding a place to sit.
The decor gave us a warm and earthy feeling seeing all the wood trimmings around the walls. This was the nice wall behind us: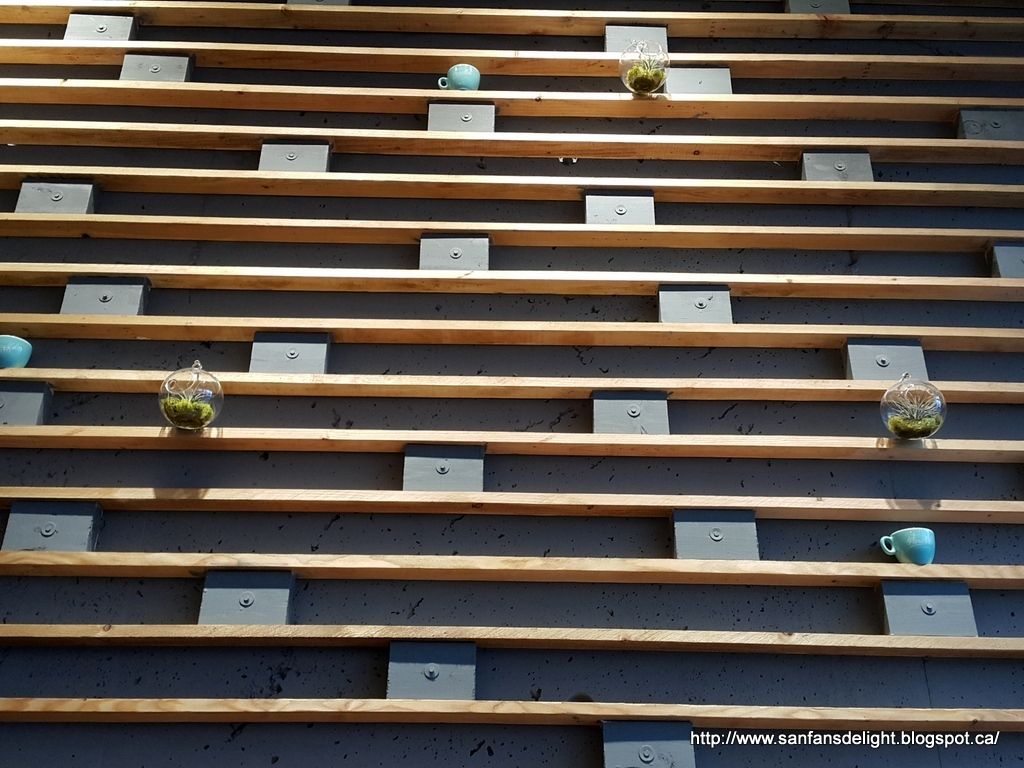 Cool retro lighting from the ceiling: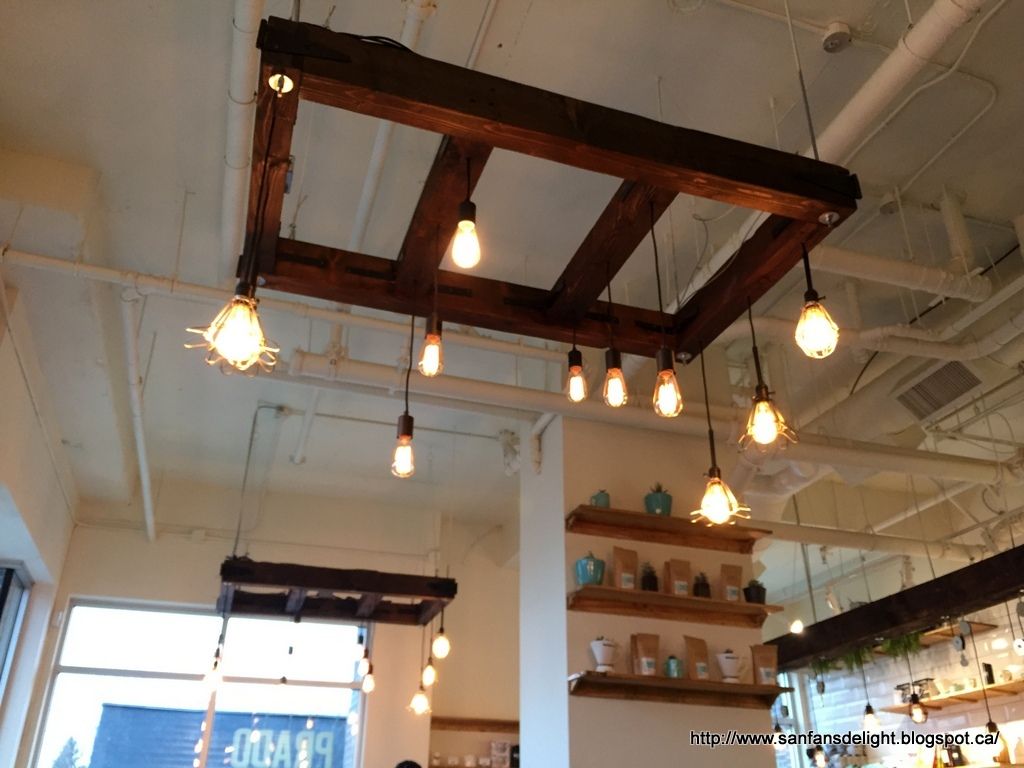 Aside from beverages and baked goods, Prado also has a small kitchen that cooks up full sized meals. The staff seemed quite welcoming and friendly.
We ordered a drop coffee of the day. The barista said it is a medium blend.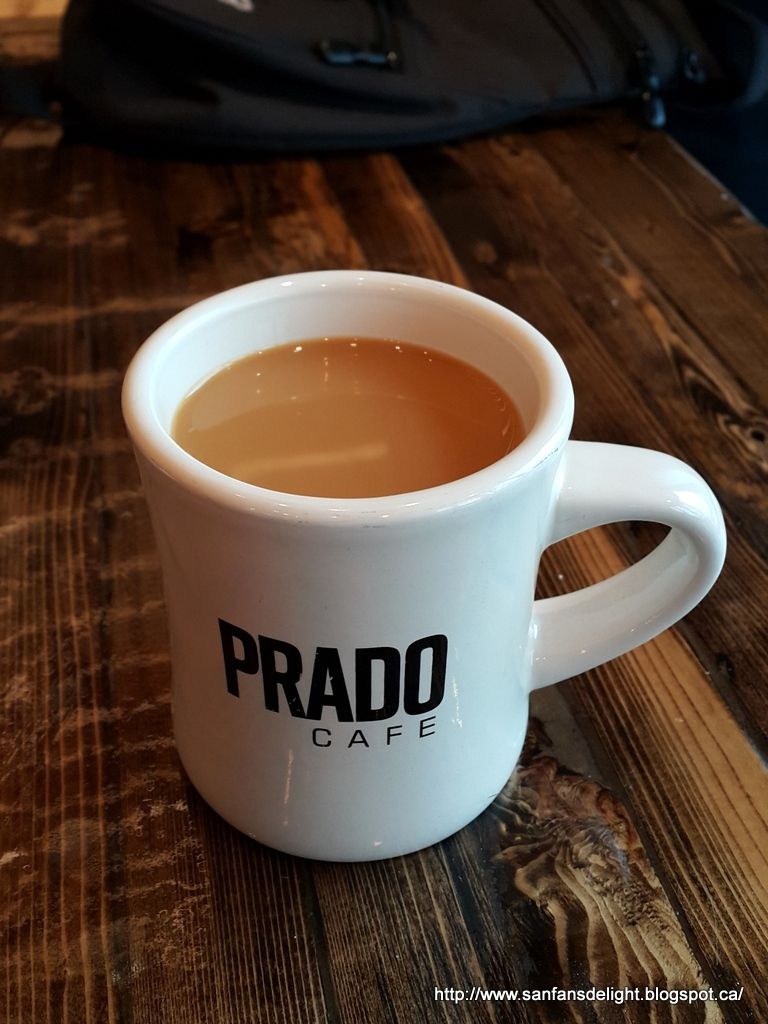 The coffee had a deep flavourful and acidic taste. Something you can't taste from the fast food places nor Starbucks.
We also ordered a mocha. Wow the art is so pretty and thoughtful! The mocha had a nice balance of deep espresso flavour without being overtaken by the sweet chocolate. Seeing the 48th Parallel cups, we learned where the beans came from.
We always appreciate it when the barista goes the extra mile to make our drinks look so beautiful. Again, they truly put Starbucks/Waves to shame. Remember this Wave's latte art?
We also got a black forest chocolate cookie to share. It seems to be made from dark chocolate with some cherry bits inside. It was topped with a bit of sea salt. It was thicker than other places.
Prado is a hip place to hang out and chat with friends. It's a bit noisier than our other usual hangout at Cafe Artigiano on Main St, but the shops I guess are a different dynamic.
Free street parking is easy to find in this neighbourhood.
SFDD gives 4 out of 5 Delights.