Bon Cafe is along Main street on 33rd ave. We pass by this shop all the time whenever heading down to Pho Tan to get our Pho fix. We decided to try something else for a change so we can blog about it.
The shop is rather small and appears to be run by a husband and wife team. The decor is not too spectacular and could use an update here and there.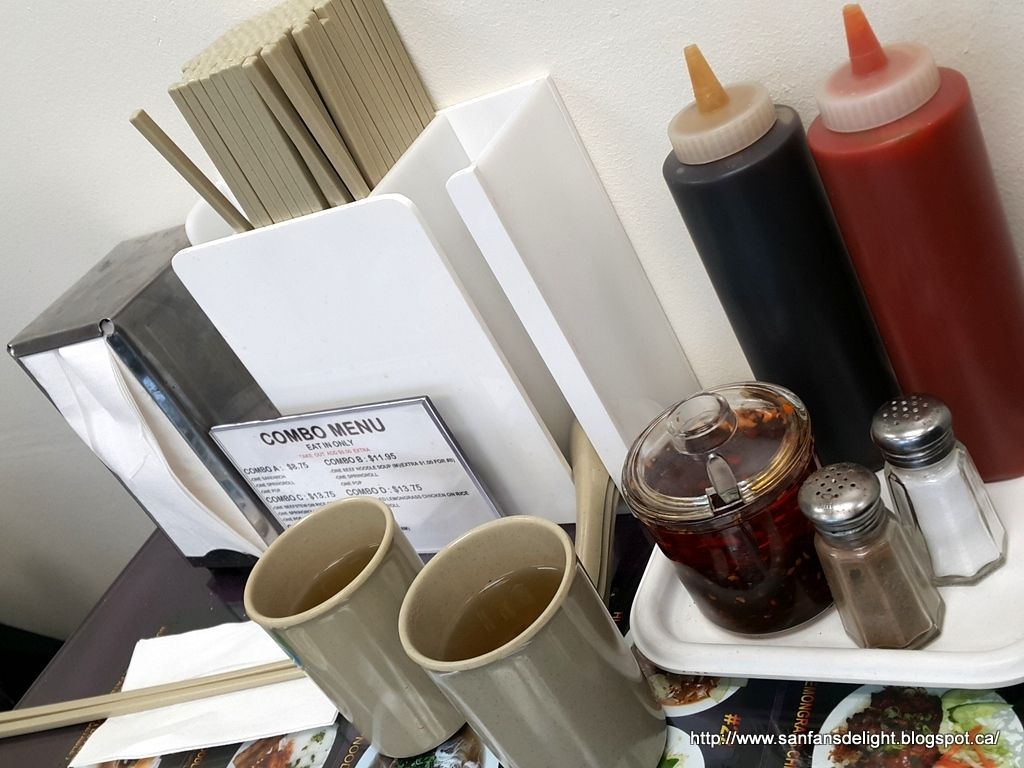 We ordered the vermecelli with lemon grass chicken and spring roll. This was nicely presented. To me, it looked like a blooming plant. It also looks a bigger than the one we usually get at Pho Tan.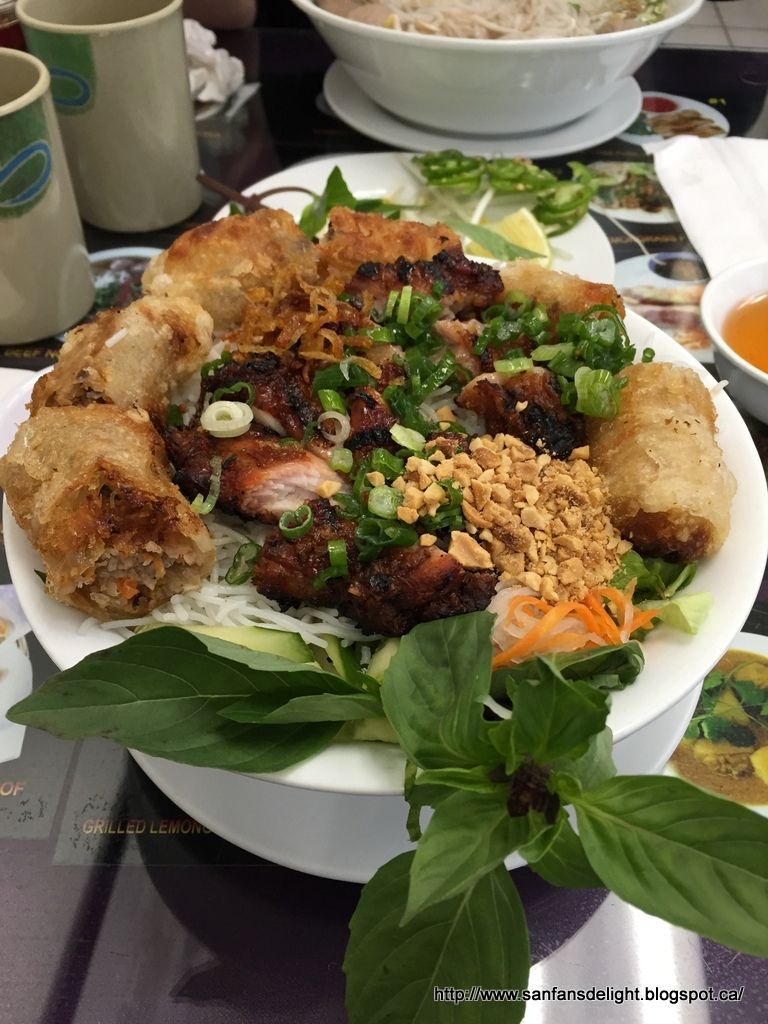 The spring roll skin is the nice thick type made of rice paper. So far only Pho Tan and this place uses this type of skin which we think makes the spring roll taste a lot better, and more premium like. The chicken was not overly cooked while the vermecelli had a nice texture to it. It was not served cold like some places. It was warm which is how we would like it.
The 2nd item we ordered was a lage sized raw beef with beef ball Pho.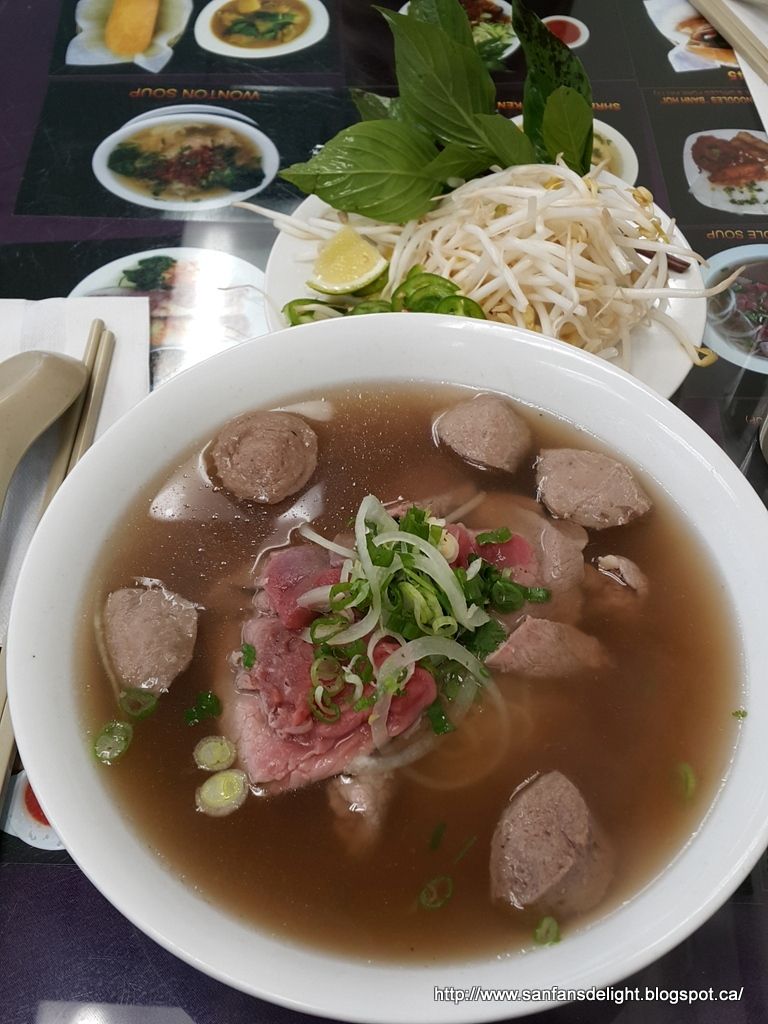 The soup was very hot, in terms of flavour it was standard so nothing stood out. There were probably 4 pieces of beef balls cut into quarters. The beef came raw like we ordered but were a bit firm after it was cooked in the soup.
The noodles were not soggy at all and came with a good size serving.
We went late in the afternoon so there was no problem getting seats. However, during busy times we forsee this would not be very confortable place to eat when its crowded. Our table was quite small, against the wall so there was not a lot of room to move.
SFDD gives 3.5 out of 5 Delights.