We are regulars to Pinkberry ever since they continually have the groupon special available. They are located in the Richmond Center food court along with some other locations as well.
They mainly serve custom frozen yoghurt whereby you pick your yoghurt flavour and then select the various fruit or candy toppings to go above it.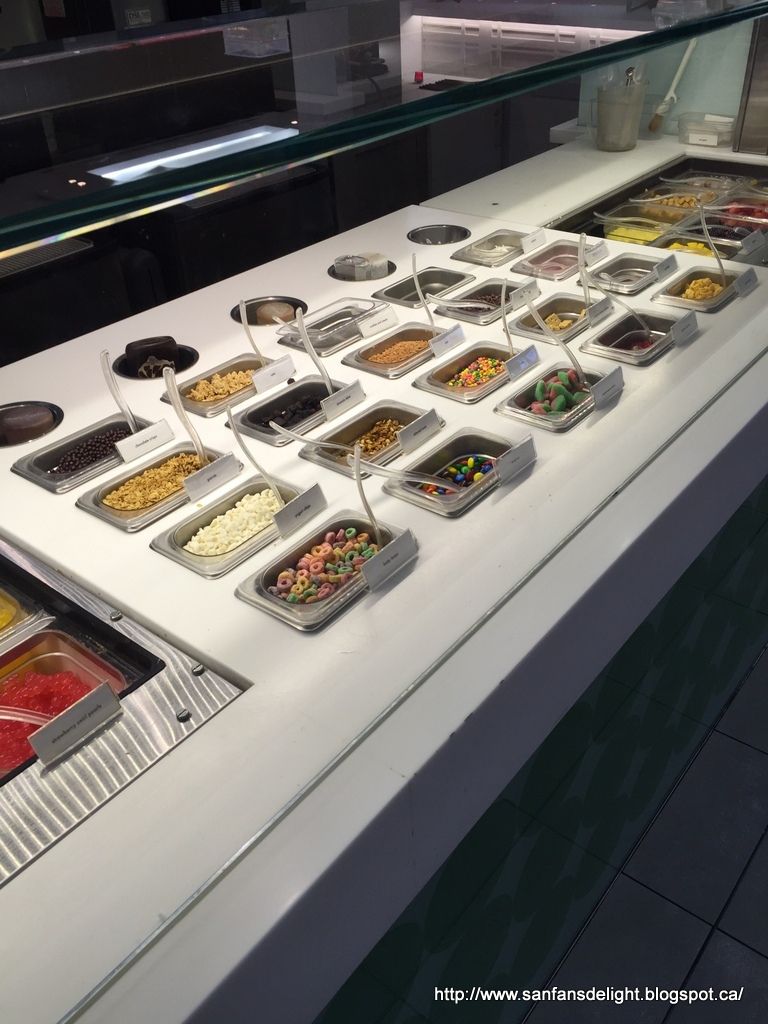 We normally get the frozen yoghurt smoothies. Our favourite is the strawberry pomegranate.
When made properly, they will put in a full cup of strawberries for each smoothie. There were a couple of times where the person just put in one cup of strawberries for our 2 orders of smoothies! Anyway, this time they used the correct portions so we were very happy. The downside is they don't put real pomegranate into your smoothie. It appears they use a syrup based flavouring for it.
The girls are usually quite friendly and the line moves efficiently even when it is long. The only suggestion we have is for better consistency when adding in ingredients to prepare the smoothies.
SFDD gives 3.5 out of 5 Delights.