Tim Hortons is the place to go to for a quick cheap coffee and donut or muffin. You can also get a full meal too but it certainly is a popular place to meet up with a big group of people without having to spend too much money.
This location is right on Bridgeport near the entrance to the Oak street bridge. It was renovated not too long ago. I noticed this location has a lot of employees working the line and also preparing food so the wait is not long at all.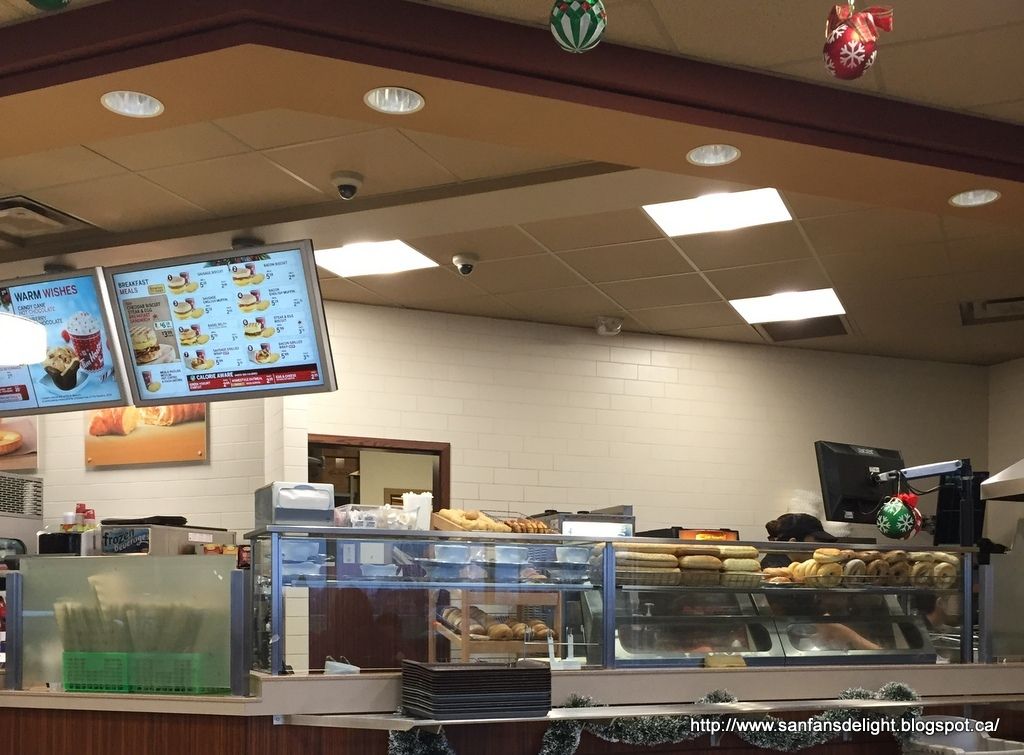 It also has a large parking lot shared with other shops in the strip mall, so parking is not an issue.
You always hear people ordering a double double - 2 creams, 2 sugars, but that is too white and sweet for me. I normally ask for cream on the side due to the inconsistency of 1 cream when they add it in for you. It still ends up sometimes being too white, or even too dark. So I gave up and always ask for cream on the side.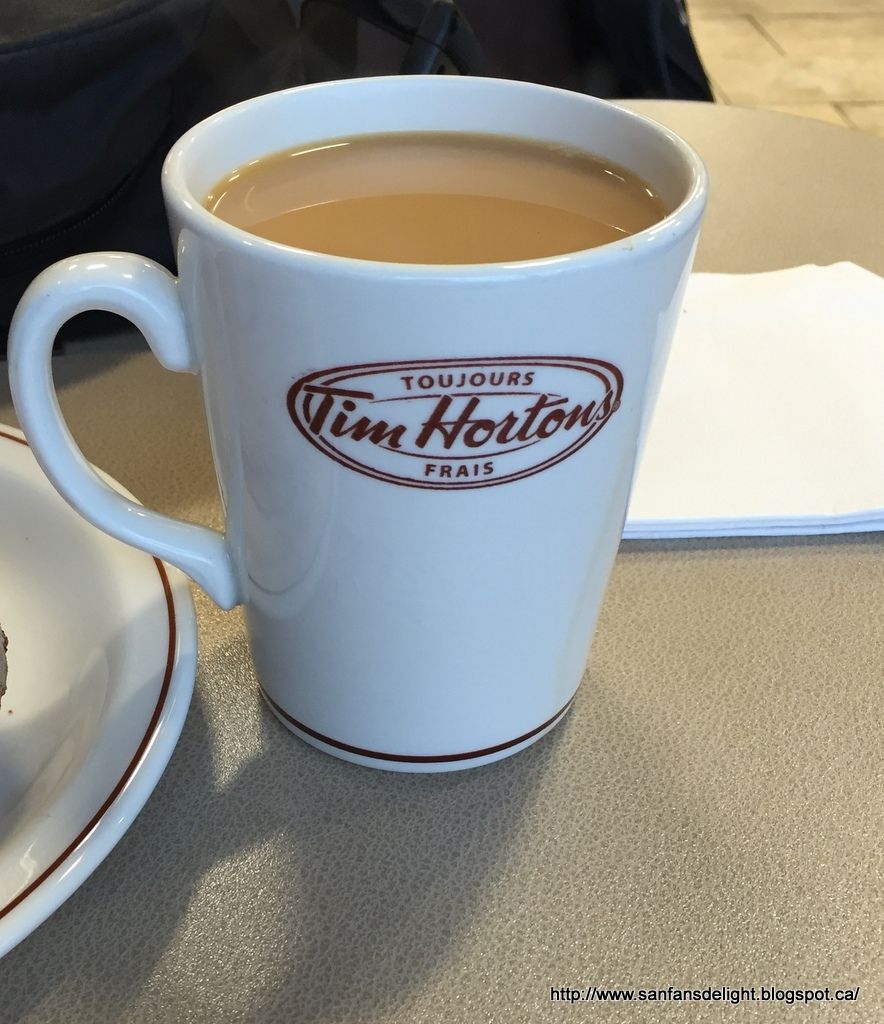 The TH coffee is nice and hot, and claims to be always fresh. It has a mild flavour to it and does not taste burned like Starbucks. I would say it is very similar to Mcdonald's coffee.
I like to get something sweet to go with the coffee but today I didn't want to be overwhelmed with the sugar from a donut so I dialed it down a notch by ordering a blueberry bagel, toasted with butter.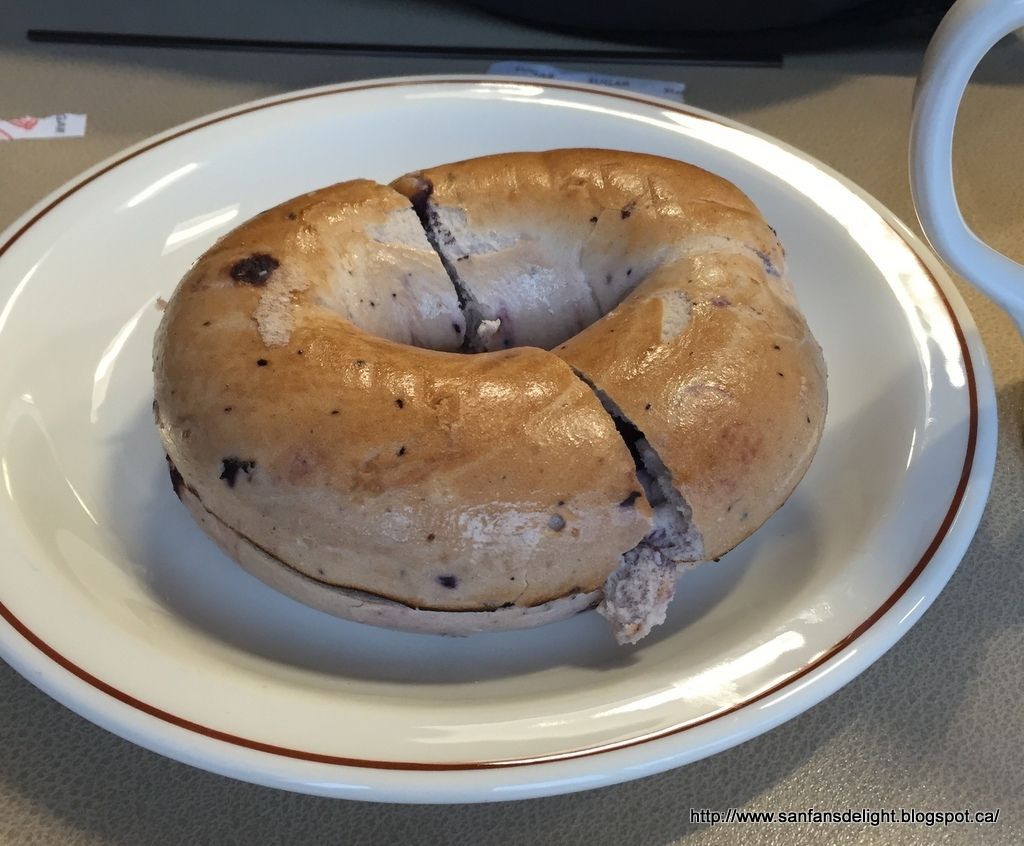 Their toasting is also not very consistent. Sometimes it looks hardly toasted at all, and sometimes when I ask for double toasted, it will end up getting burned. Well today I just left it as default. The bagel was fresh and chewy so it was not an issue even if it was slightly under toasted.
The suggestion I would have for this location is to display the available bagels in a better place, such as near the donuts. It is currently stored way over in the food prep area, so you'd have to walk to the other side to see what they have in stock before ordering.
SFDD gives 3 out of 5 Delights.