After a light stroll along Steveston Village during the Sunny xmas break, we stopped by Rocanini for a coffee break. It was a busy Monday since it was the boxing day stat make up day. It's one of the more premium coffee joints that you can besides the other common chains in the neighbourhood such as Waves and Blenz.
We would describe the shop design as warehouse like. It was the grey, cement like theme, and unfinished ceilings which gave us this impression.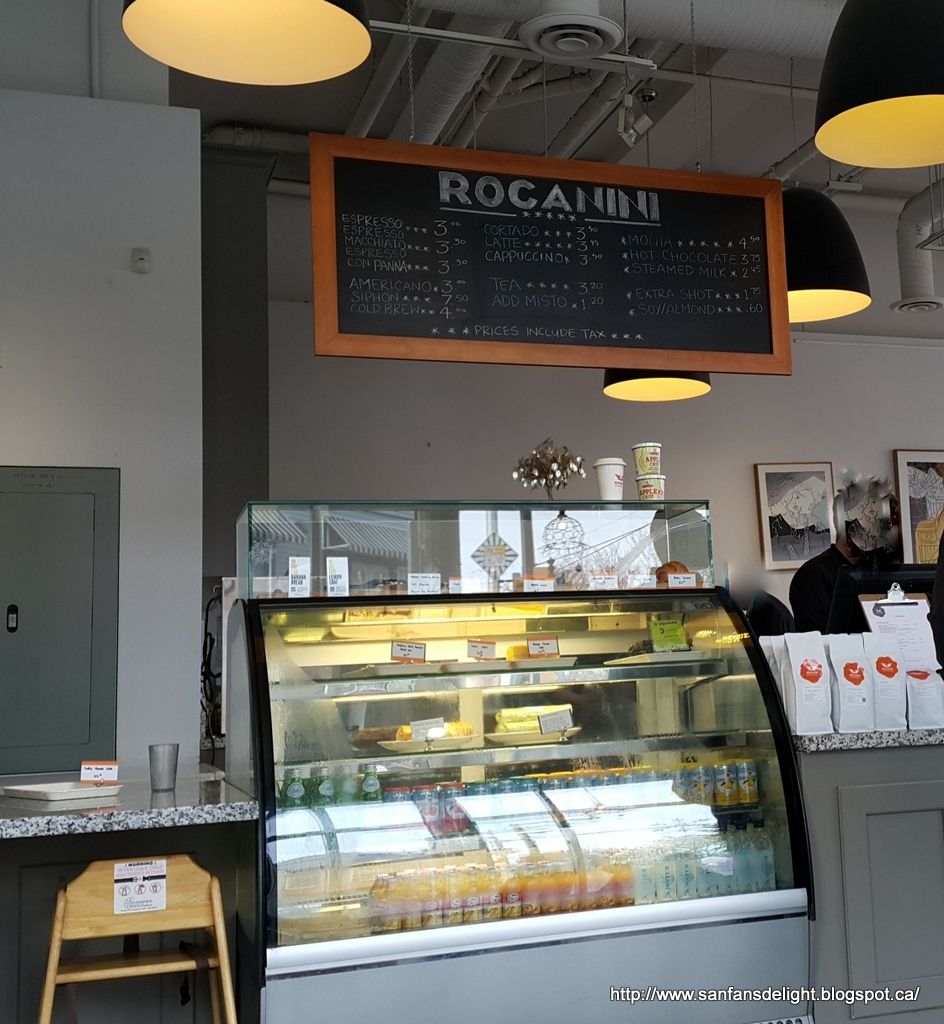 The drink menu is short and simple. There is also a small selection of pastries and some bottled drinks in the fridge. Furthermore, there are beans roasted by the store for sale. One item that it does not serve is the typical drip coffee. In place of drip coffee, I think they have something that's called a 'Pour Over' which I have not had a chance to explore yet, but soon I will.
There were only 2 people working. One guy was taking the orders while the other guy was making the drinks. I don't think they expected it to be so busy. The wait was quite long, I think over 10 minutes for our drinks, but it was a lazy day for us so we sat patiently and did some people watching.
We kept it simple and ordered a Latte:
We also ordered a Mocha:
Both drinks were presented nicely with latte art. Even though it was busy, we felt the barista still took his time to make the drinks the way it should be, so that was very much appreciated.
In terms of espresso taste, the drinks were not as strong as the same drinks served at Cafe Argitiano, 49th Parallel and Prado. Prices for these drinks were typical street prices comparable to the aforementioned shops.
Parking around Steveston can get hectic on weekends so be prepared to circle around or park farther away during peak times.
SFDD gives 3.5 out of 5 Delights.