Although our intention was to visit Bubble World on Fraser street, it was unfortunately closed during weekday hours. Thus, we hopped over to the nearby Deer Garden. We visited Deer Garden's Richmond location several times already, however this was our first visit to this Fraser Street location.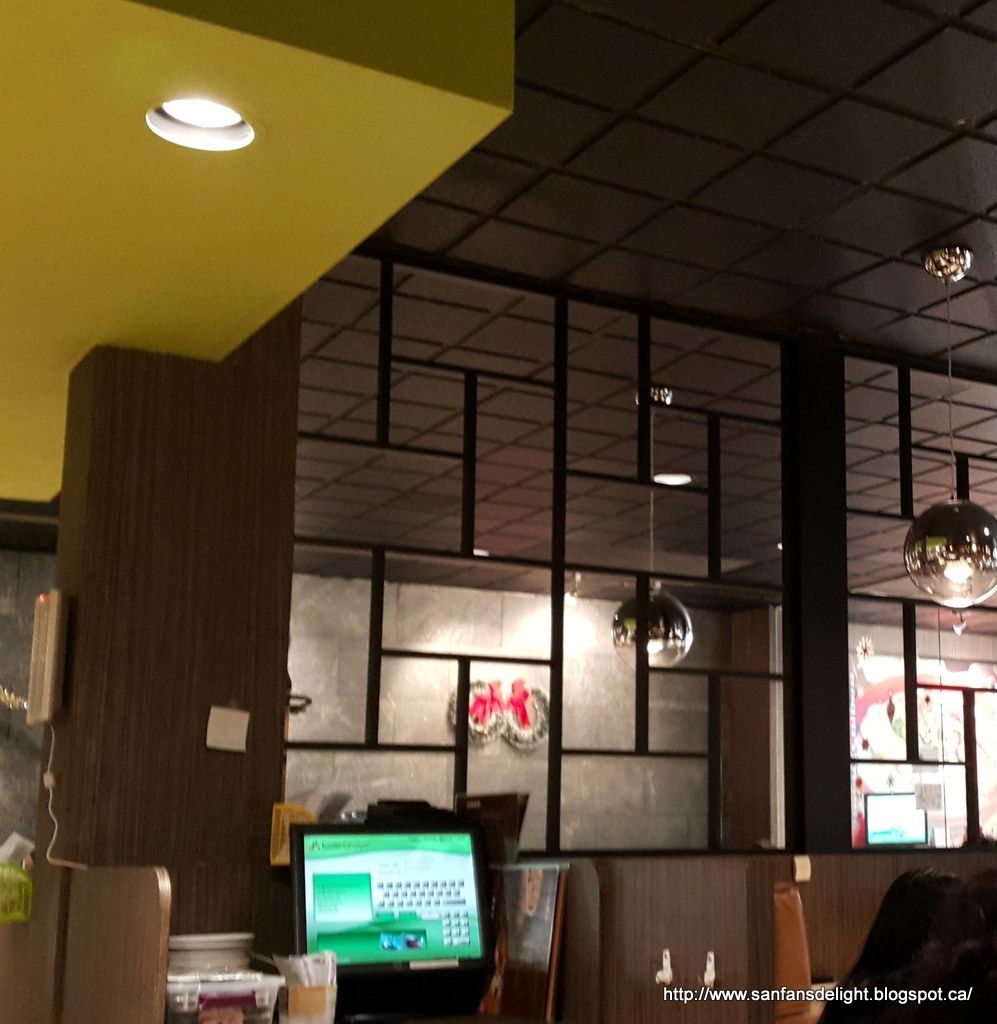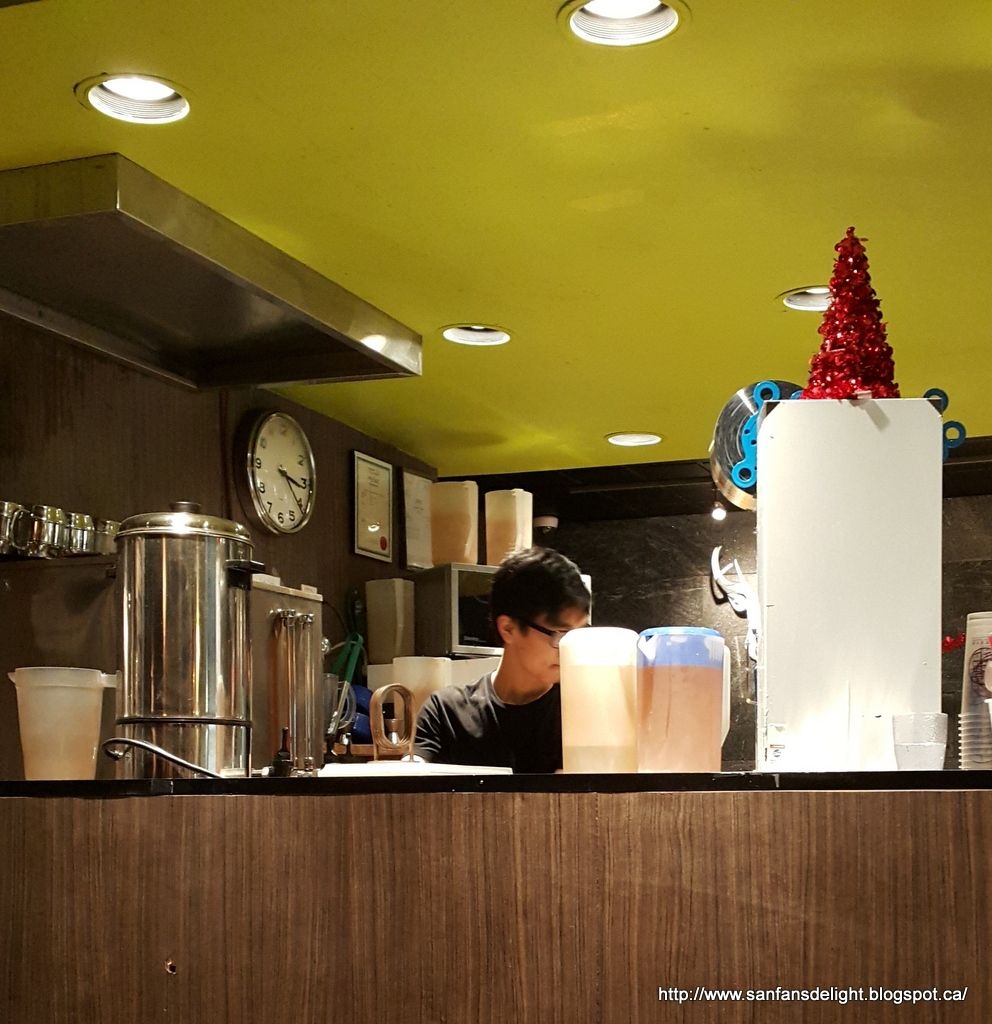 Their menus appeared to be same as the Richmond location. We got there after their lunch rush so there was no need to wait for a table. We were also just in time for the happy hour specials.
Drinks are included with the meals. We ordered lemon tea and 50/50 coffee/tea.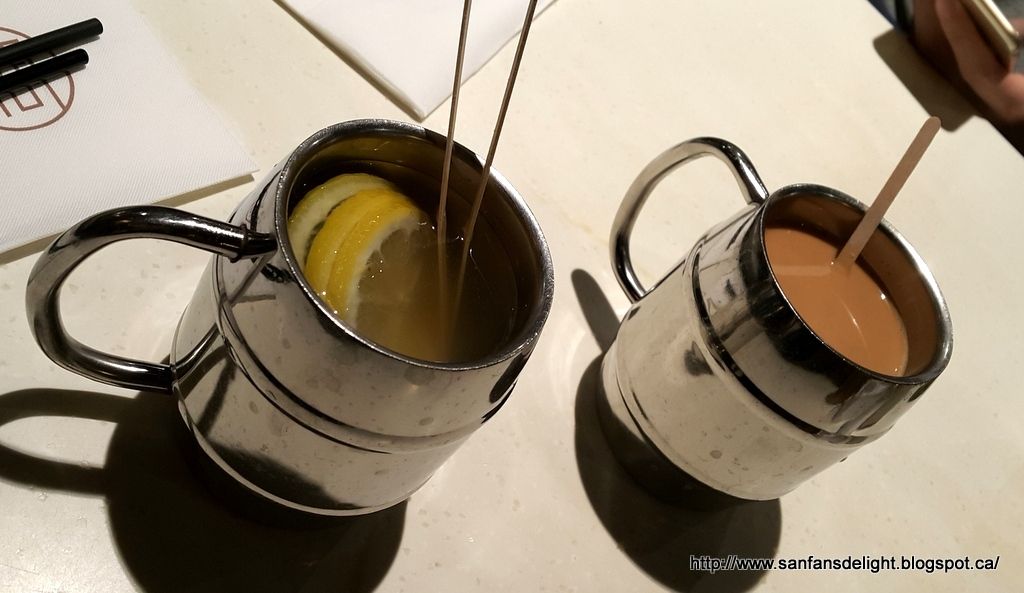 The first meal we ordered was lakhsa sauce noodles with pork chop on the side. The soup was mostly veggies and didn't have a lot of other ingredients like tofu or fish balls. The fried pork chop was a small single serving and was fried with just enough crisp.
Our second meal was an assorted fish ball noodle soup.
As you can see it was filled with toppings like veggies, mushrooms, cilantro, bean curd and lots of fish balls. It was served in a clear soup broth. It was rather flavorful and was quite filling with all the ingredients.
Both of the noodles were set menu items. They were not custom ordered from the noodle a-la carte sheet.
We didn't have to wait too long for the food. We had to flag down the wait staff several times before we were able to get our bill though so that was a big annoying, especially because it was not a busy time.
You'd have to choose the right time to come because we can imagine this place will be packed during peak hours.
SFDD gives 3.5 ot of 5 Delights.