Provence has upscale dishes in a casual environment. They have been in the neighborhood for quite a while now so we were surprised to see there was not a lot of reviews on Zomato.
They have 2 locations in Vancouver. We visited the one in Point Grey for Dine Out 2016 (dinner). This is an annual event at many restaurants where you can get a 3 course meal for either $20/$30/$40. Sorry for the blurry pics, the restaurant was very dark.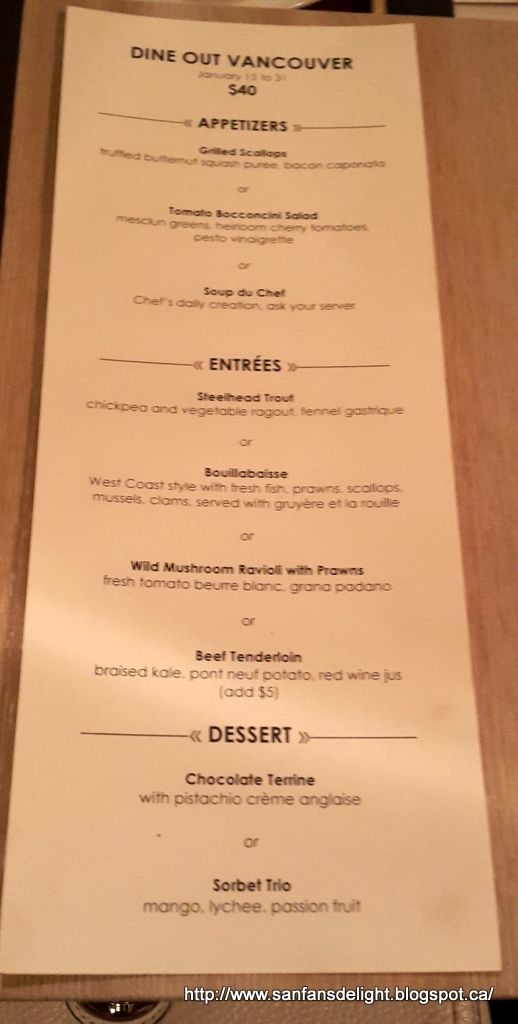 We arrived promptly for our 6pm reservation. We were given a very nice table by the window. The restaurant is not very big at all so reservations are recommended.
We were given some olives/anchovies type of side dish to start.
And of course some warm dinner bread:
We both chose the grilled scallops as our appetizers. They were cooked nice and tender. The orange underneath is squash puree which gave this dish some sweetness. The presentation as you can see deserves top marks too.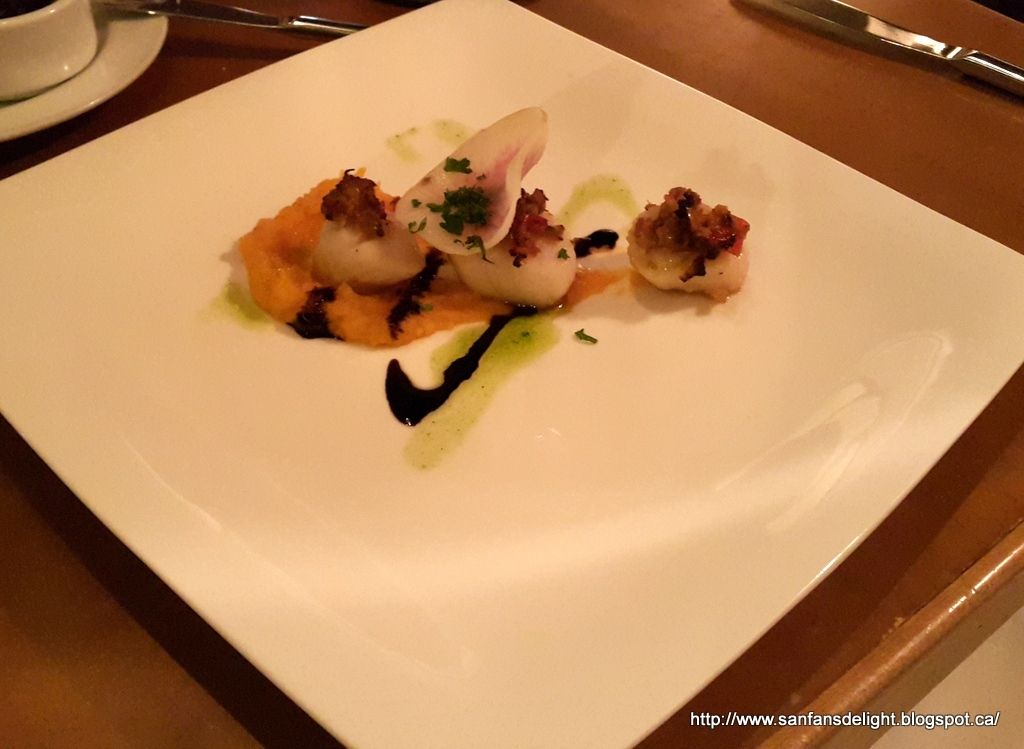 For the first entre, we chose the Bouillabaisse. It contains a lot of fresh local seafood like clams, mussels, prawns and fish. It was so fresh it was like it just came out of the water.
We chose the beef tenderloin for the 2nd entre. It was an extra $5 which was understandable given the big rise in beef prices over the year.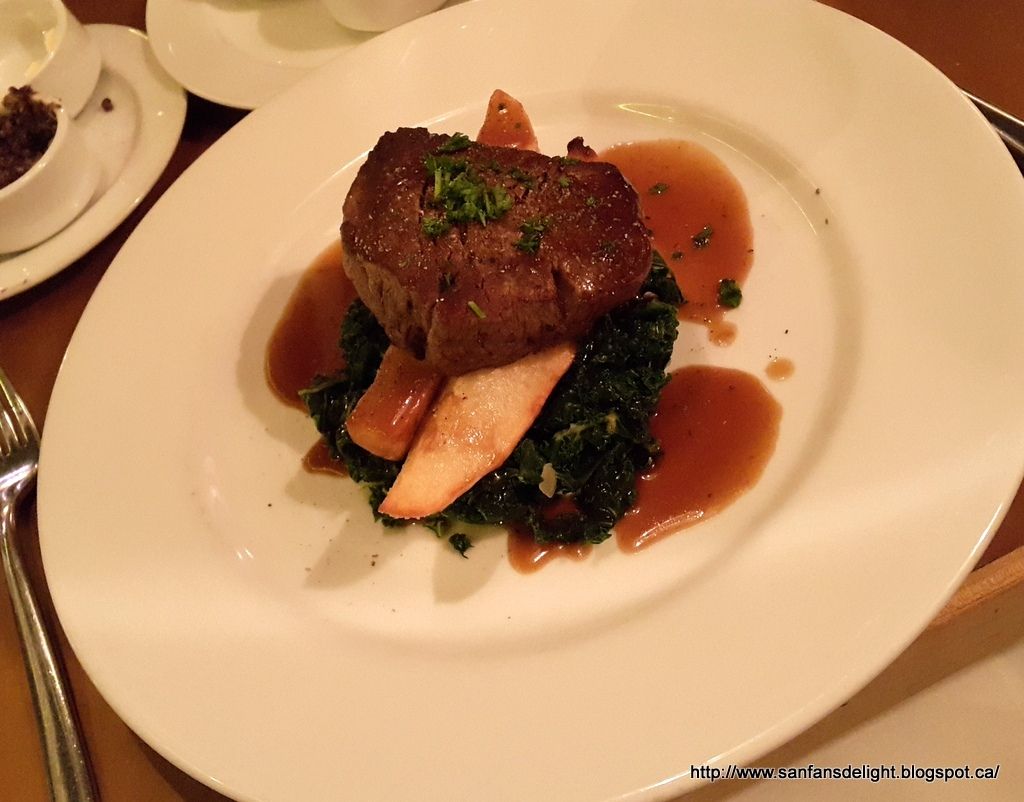 The beef was very very tender. Although it was a tad overcooked (we asked for medium), it was still soft and tasted really well with the kale sitting underneath.
For dessert we both chose the chocolate terrine.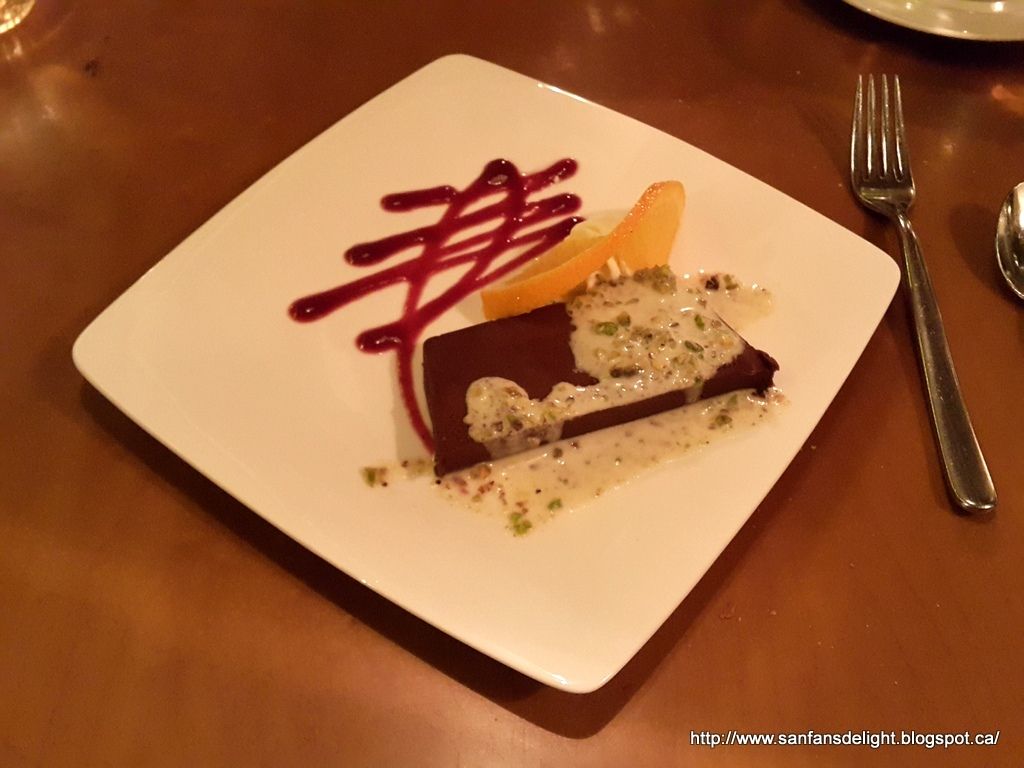 This was similar to a fudge bar. We thought the best part of it was the pistachio nut sauce covering the chocolate.
The service was friendly and we were very happy with all 3 courses served during dine out. We've been here before on other occasions to try their regular menus and it was just as good.
SFDD gives 4.5 out of 5 Delights.