Shang Noodle House is located in New Westminster's Starlight Casino. We found a Groupon deal for this place so we decided to try it out. There is also a location in Richmond too but we thought New West would have less people. They serve a variety of Asian noodles.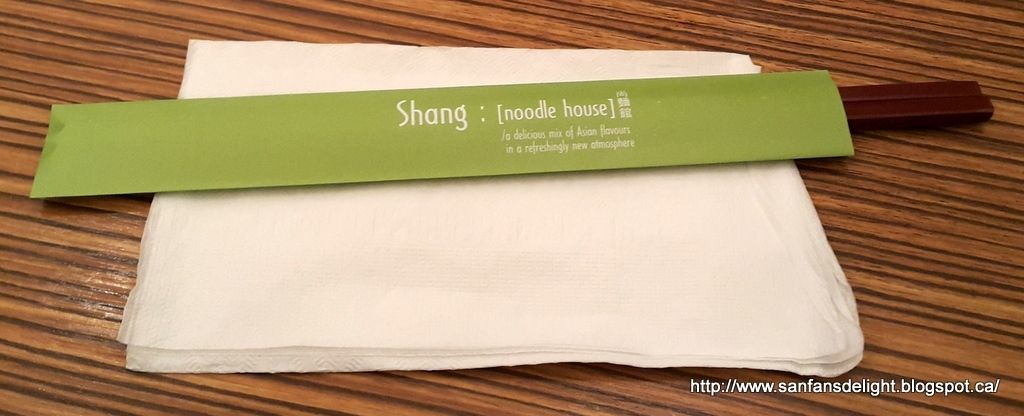 We got here at around 6pm Saturday and the place was rather quiet but more people trekked in to fill up the place after 6:30pm or so.
The restaurant is large with a lot of seating. It's a rather casual dining area. When we first walked in it felt like a cafeteria because it was so big. The service was quite good as the servers were quite attentive and friendly to bring us to our tables, take our orders and bring us tea.
For the Groupon deal for 2, you get a selection of appetizers, a choice of noodles from their menu, 2 pops and dessert.
The spicy wonton came first: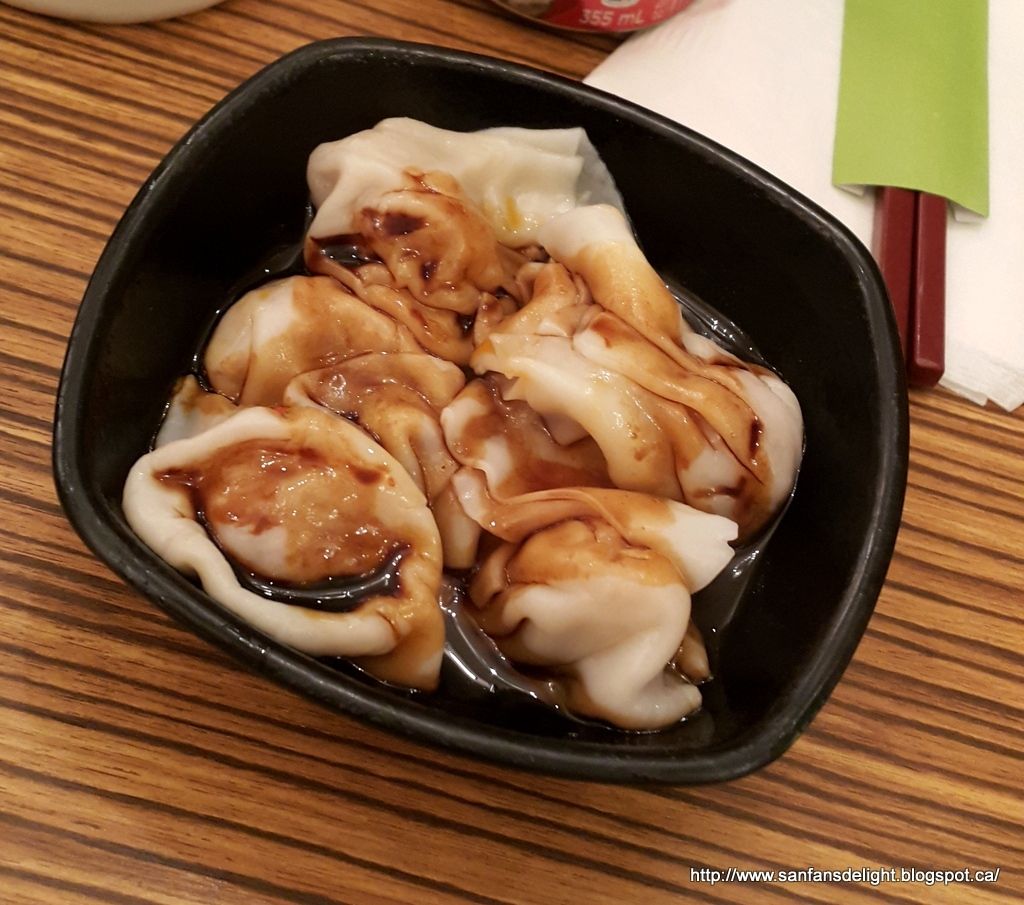 There were 5 pieces of the wonton in a spicy soy sauce. It was a plump average wonton.
Then came the fried chicken wings: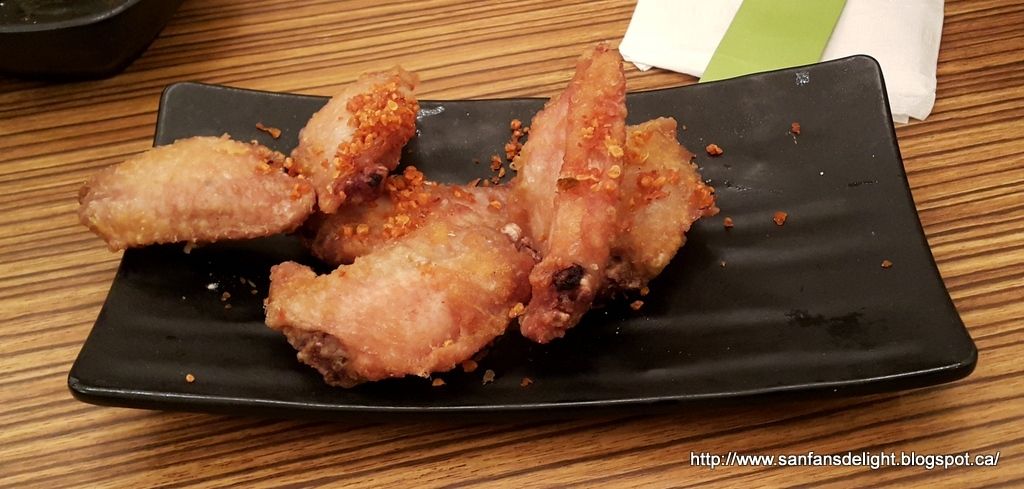 It came topped with some fried garlic. The wings had a good zing to it and was not too oily nor overly fried. It would have been better if the wings were consistently sized. As you can see there were a couple of mini wings.
For the main noodle dish, we both chose the featured ramen in lobster bisque soup with grilled pork chop.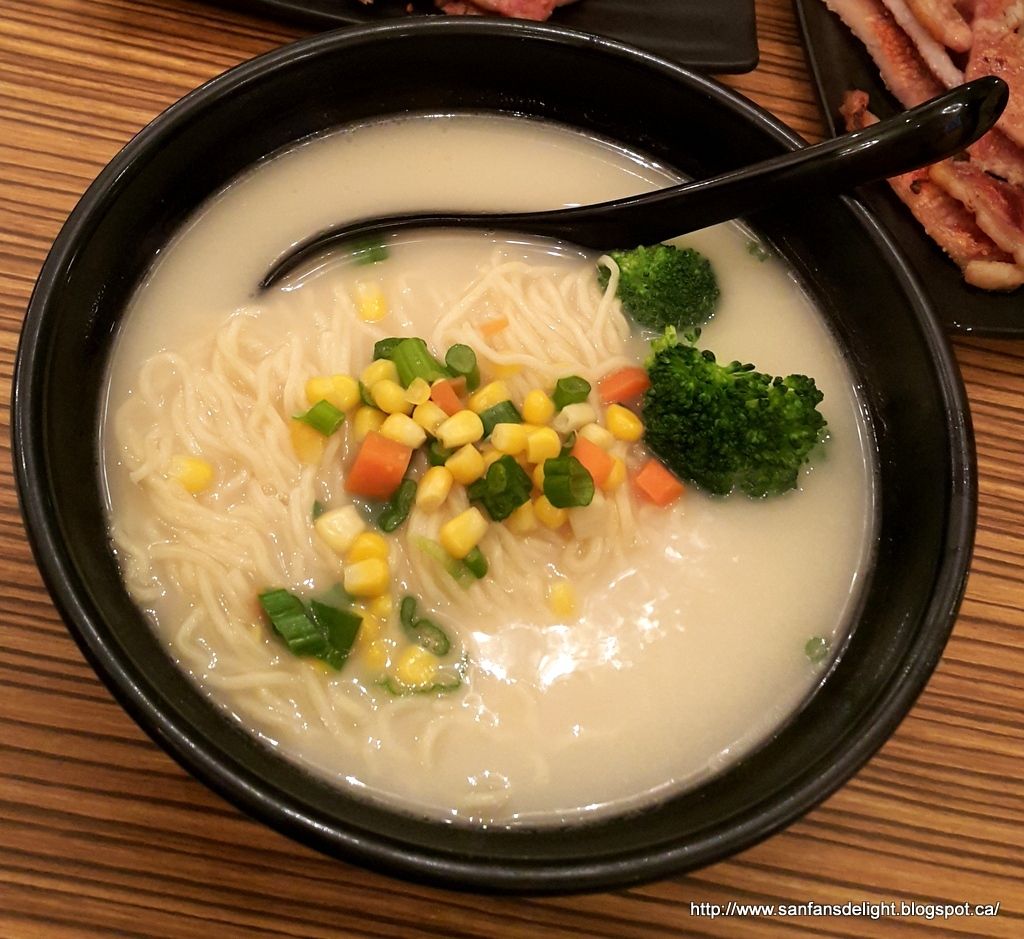 The noodle was a rather large portion. In terms of taste, the soup was not overly seasoned/MSG. The noodles may have been a tad too soggy for our liking. We would prefer the noodles to be more chewy (al dante).
The pork chops came on a side dish like this.
They were already sliced but as you can see, the pork chop was rather thin.
The dessert was mango pudding: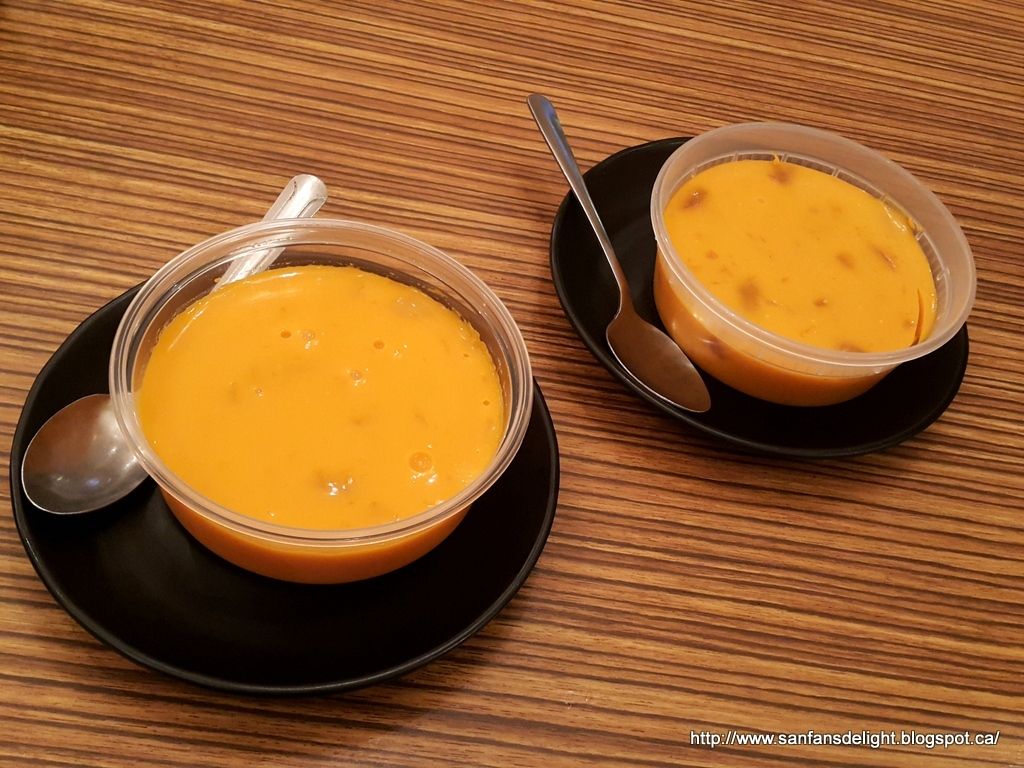 The mango pudding was quite good, it had pieces of real mango inside and was not too sweet. We were quite full from this Groupon deal. Overall the food was good and they did not skimp because we were using a Groupon.
This location's parking was quite convenient as you can use the large casino parking lot. You also don't have to walk through the casino to get to the restaurant as it's located outside of the actual casino. The servers all seemed very friendly.
We'd certainly like to come back to try their other noodles too. Even without a Groupon, their regular prices are very reasonable for the portion they serve.
SFDD gives 3.5 out of 4 Delights.