We were back in the USA for some shopping, despite the weak Canadian dollar we still found good deals such as $0.62/ltr gas and LED light bulbs. We ventured out as far as Bellevue Square mall where we lunched at the CK Factory. We've blogged about this place couple years back so it was time for an update.
We didn't want to eat too much lunch since we planned on having some cheesecakes afterwards for dessert.
We ordered from their special lunch menu where the portions are a bit smaller.
This is the soup and salad combo. Soup of the day was baked potato soup. It was very rich, creamy and filling. It was like eating a fully loaded tomato since it had all the fixings.
The salad was very fresh and crisp. They usually include at least half a tomato cut into big wedges.
We also ordered the lunch pizza and salad special. This seems to be a new addition to the lunch menu as we didn't recall seeing this in the past. You can choose any pizza, so of course we chose the everything pizza.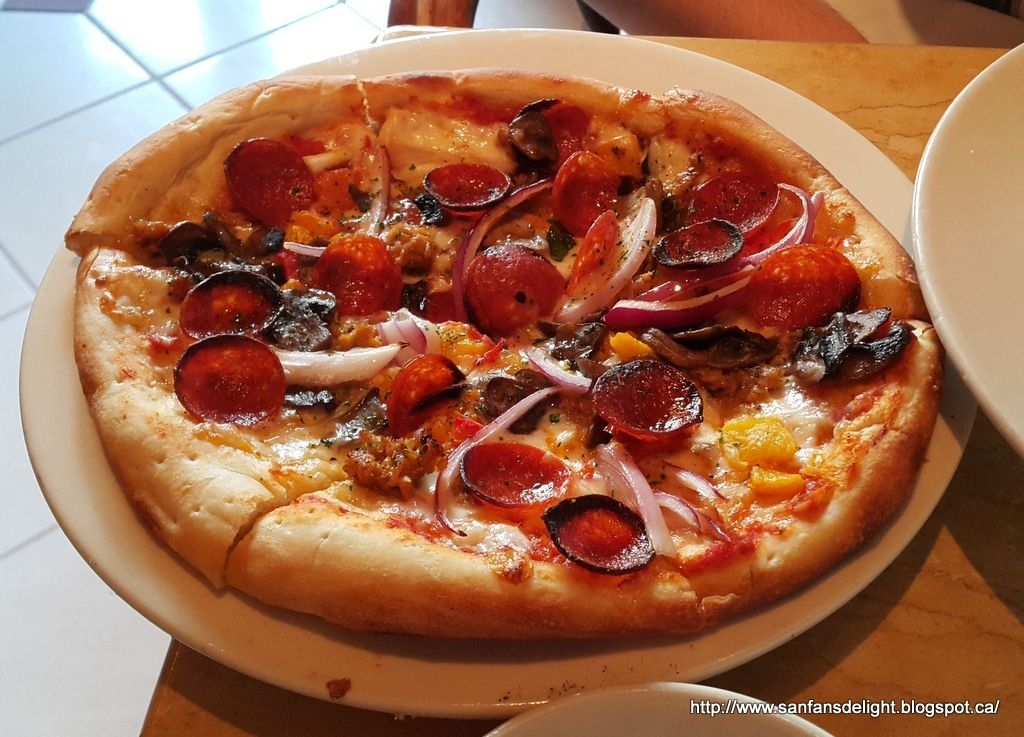 It had peperoni, sausages, onions, yellow pepper and mushrooms. It looked nice but I think they left it on the counter too long so part of the crust on the bottom was soggy. The size of this pizza was somewhere between a personal pan pizza and a small pizza.
It also came with a salad which was fresh and crispy like the one above with big wedges of tomato.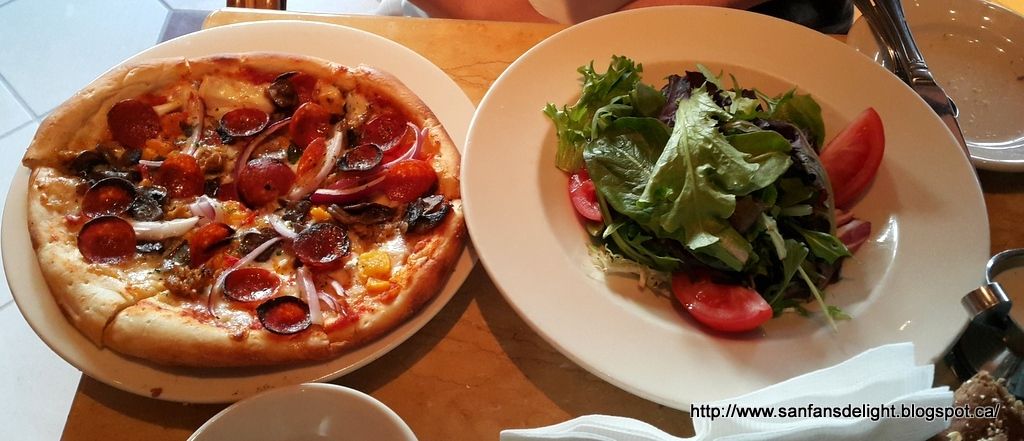 We had 2 bonus slices of cheesecake gifts, but we were too full to cash in both. We shared the red velvet cheesecake. It was quite superb as usual.
The 2nd cheese free cheesecake we ordered it to go and chose just the regular cheesecake. That was also still very good when we ate it in the evening.
Service was good as they have many staff on duty. If it weren't for the soggy pizza crust, we would have given it more Delights.
SFDD gives 3 out 5 Delights.