On our way back from our shopping trip, we stopped by Burlington to for a late lunch at KFC. This KFC is strange looking because it is a hybrid with A&W. The restaurants aren't even separated. You can order from the A&W menu or the KFC menu at the till.
We ordered a couple of $6 lunch box specials. The lunch box comes with a drumstick and a thigh, mashed potatoes and gravy, a biscuit, a cookie, and a fountain drink. On top of that, we ordered a "KFC Go Cup" which is in the middle of the picture below.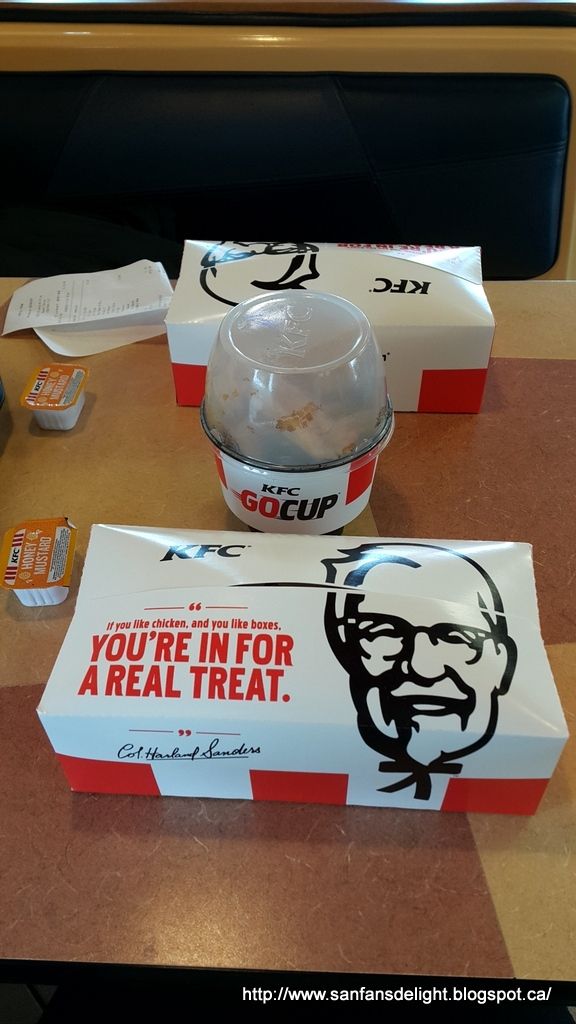 We ordered the extra crispy recipe. It was quite a big meal as you can see.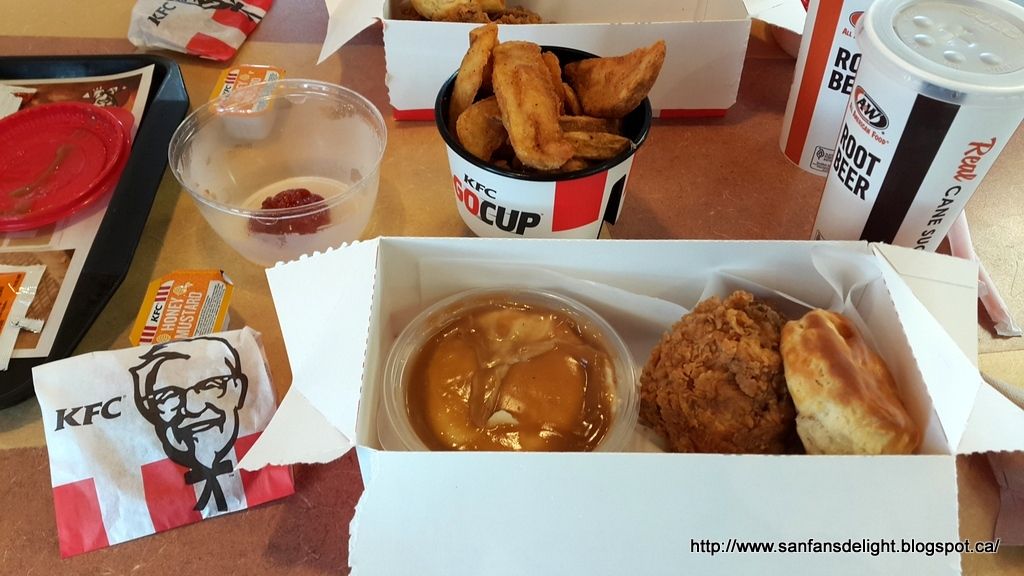 The fried chicken was quite fresh out of the fryer. We know because we had to wait a few minutes for our meals to be ready.
The Go Cup consisted of wedge fries and a choice of chicken products that was listed on the menu like chicken strips, mini chicken sandwich, popcorn chicken etc. We chose popcorn chicken. We thought the popcorn chicken was a bit overly breaded. No big deal, this Go cup was only a couple of bucks.
Overall the restaurant was rather clean and organized. The staff were quite friendly and efficient too.
SFDD gives 3.5 out of 5 Delights.