Coffee Versante is located on Lansdowne Road, across the street just south of Lansdowne mall. It's on the floor retail level of a relatively new condo. It's name stems from the beauty spa operated just next door of this coffee shop.
This was going to be another Groupon deal, hence the visit.
We parked at the mall and walked over before realizing that there are free parking stalls for this coffee shop's customers. Anyway, the coffee shop was relatively quiet with one barista on duty.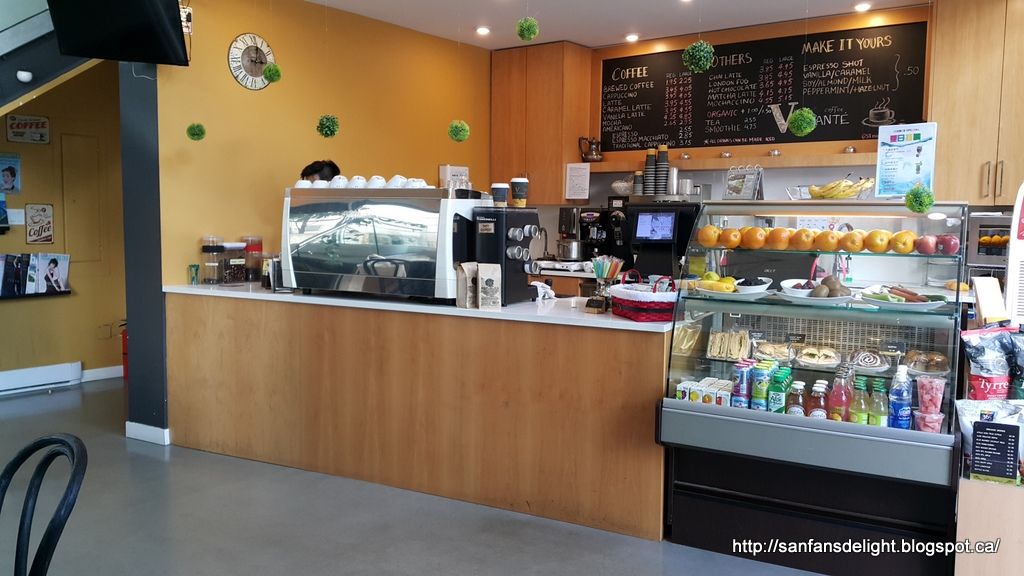 The coffee shop is very neat and tidy with a unique setting. There were a couple of tables occupied at the floor level. In addition, you can go upstairs where you can find a few more tables.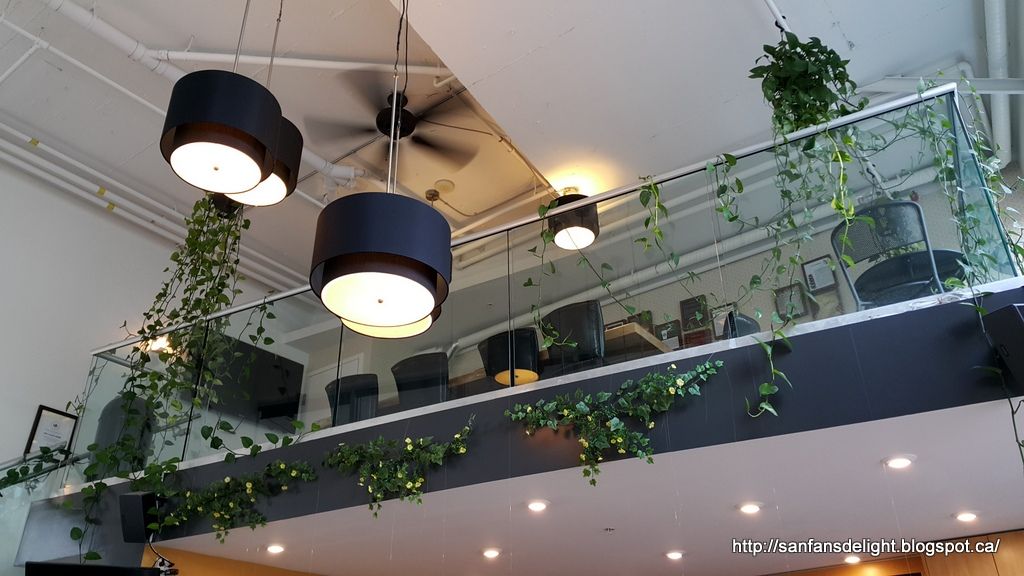 It's not a whole lot of tables, but it sure is a long table where you can hold a casual business meeting with your team if you wanted.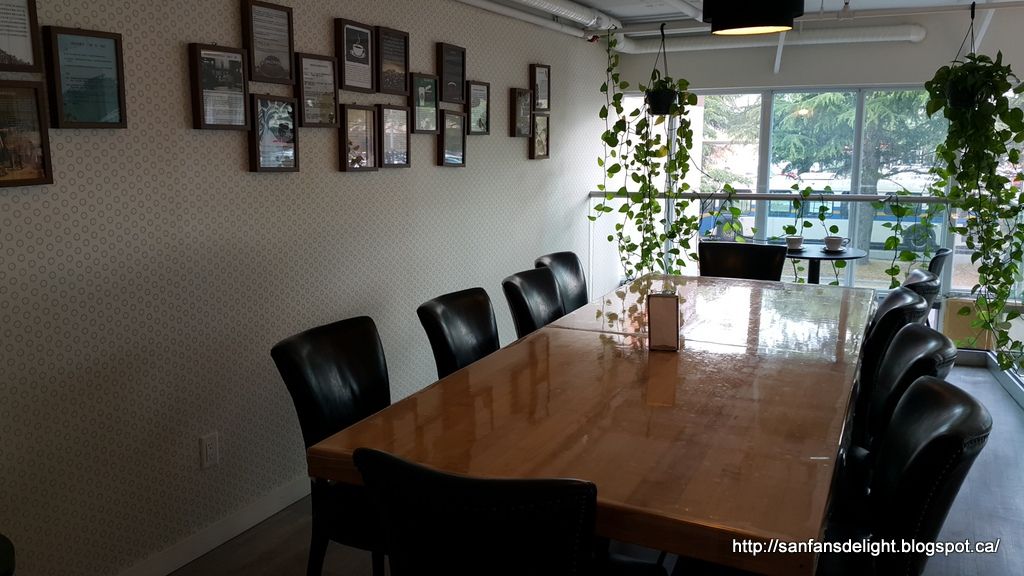 Upstairs was nice and bright from the big windows.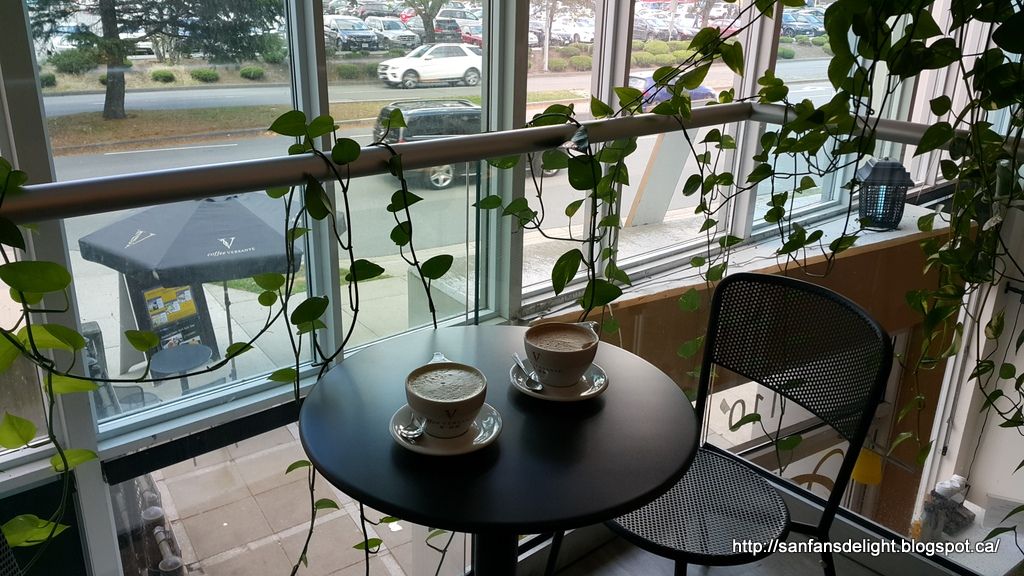 The Groupon deal was any 2 drinks with a fruit waffle to be shared. We ordered a regular latte for the first drink.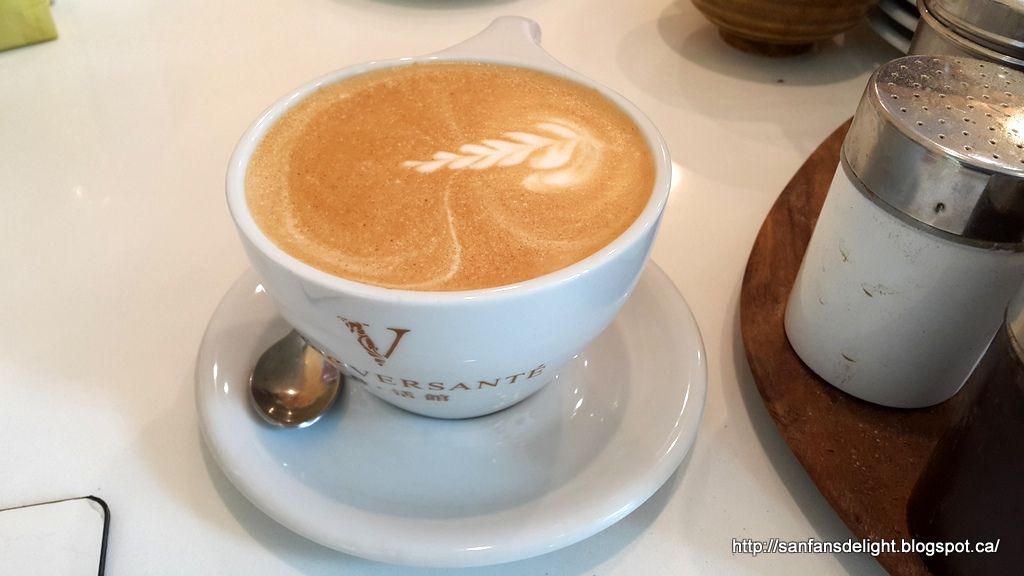 The latte had some nice latte art. Flavor wise, it was too weak. It was more on the milky side when compared to the one I like at Cafe Artigiano, or the one that I make at home myself.
For our second drink, we got the matcha latte.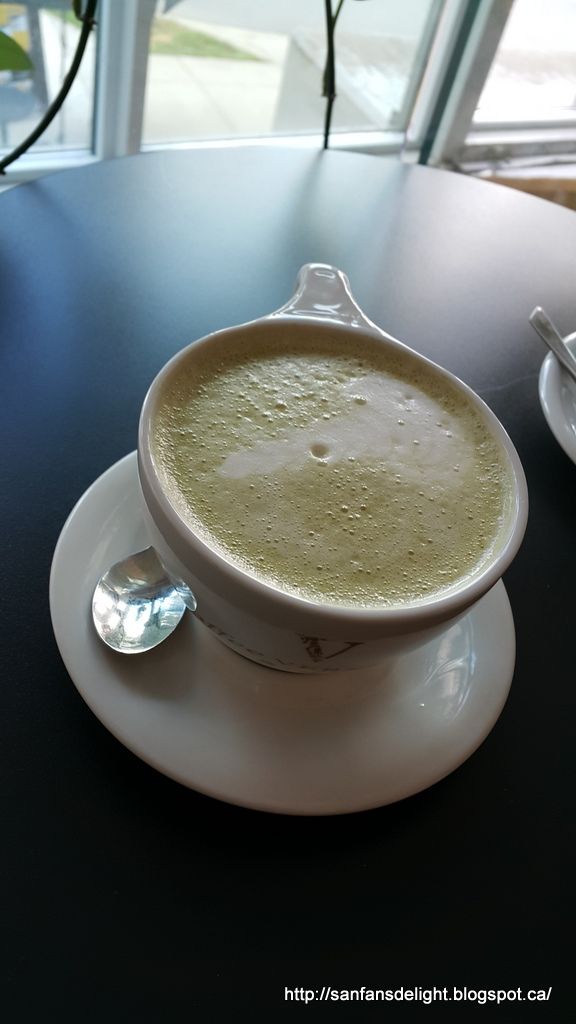 Unfortunately, the matcha latte was lacking in several departments. First, it did not have any matcha taste at all. Second, it tasted like a milky powder mixture like the ones you see being used for mixing bubble tea. We were not sure if they steamed real milk to be used for this drink. It was likely a power and water mixture steamed into a latte drink. Color wise, it looked more towards a very pale green to almost a yellow shade.
The star of the show however, was the fruit waffle.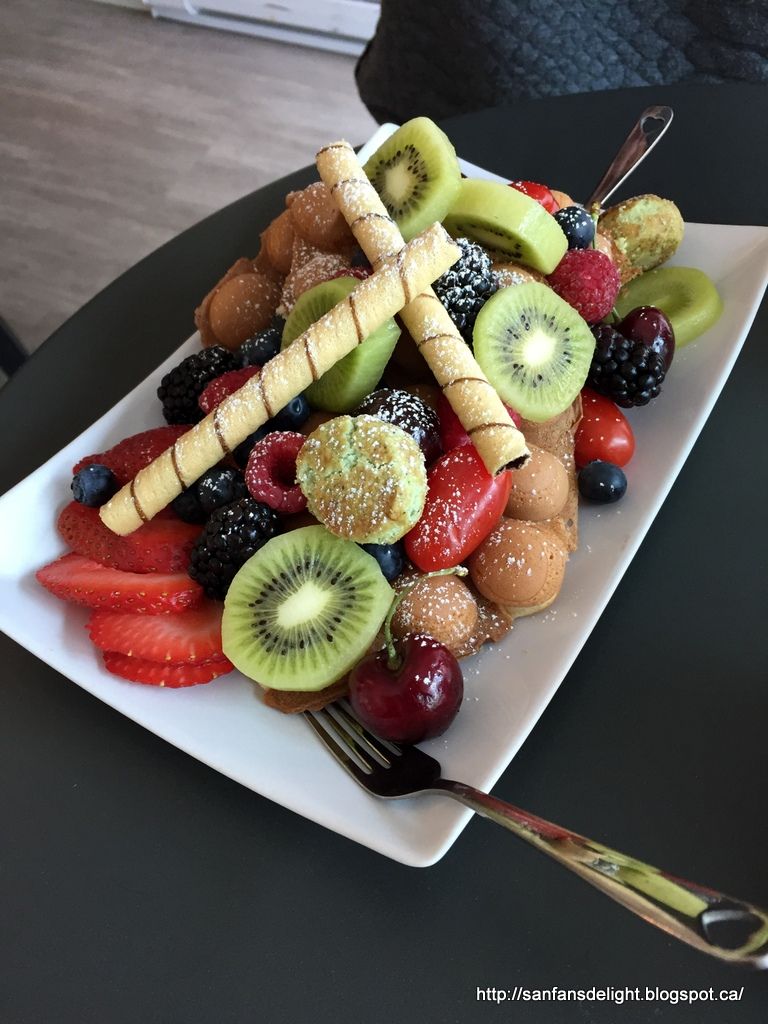 The barista really took his time to prepare this for us. It was worth the wait as you can see how pretty it looks. The fruits used were very fresh and washed clean. It had a gentle sprinkle of icing on top, just enough that it did not ruin the fruity taste.
The coffee shop had a nice cozy design to it and was quiet enough to chat. Unfortunately, the drinks we tried were not up to par and the seating would be rather limited despite having 2 levels of seating. If they replaced the large conference table with smaller tables, then it would make things more flexible if things got busy.
It's hard to tell if this location is good enough to draw enough street customers anyway. Perhaps they are catering to the customer coming from their spa operation next door.
Hopefully, when we get a chance to visit again, there will be improvements in the drink preparations.
SFDD gives 2.5 out of 5 Delights.