We had the opportunity to visit Maui for the first time so we are looking forward to share our restaurant visits with you. We will start with Outback Steakhouse. True that this is not quite Hawaiian, but we were craving for some steak that evening and since there was an Outback not too far from where we stayed, we dropped in here for dinner.
This Outback is located in the Kihei section of Maui within a strip mall. We got here Sunday early evening and were seated promptly. It was not a full house like other Outbacks that we've been to. I guess tourists prefer Hawaiian restaurants instead since it appeared that the other tables were locals.
We started with the loaf of brown table bread which came with some whipped butter. The bread was cold though. We recall that the bread at other locations usually comes out warm. We didn't care much for it since we were looking forward to our appetizer coming up next.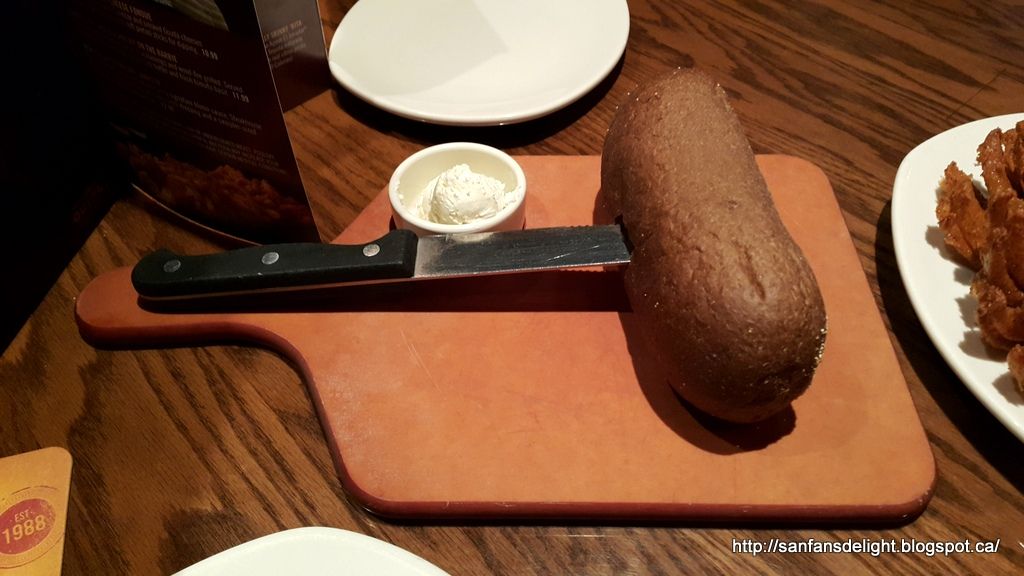 Outback is famous for their Bloom' n Onion. It is a giant onion fried in a light batter and blooms open like a flower's petals. It comes with a spicy chipotle dipping sauce. This onion seems smaller than before, but it was still more than enough for the two of us.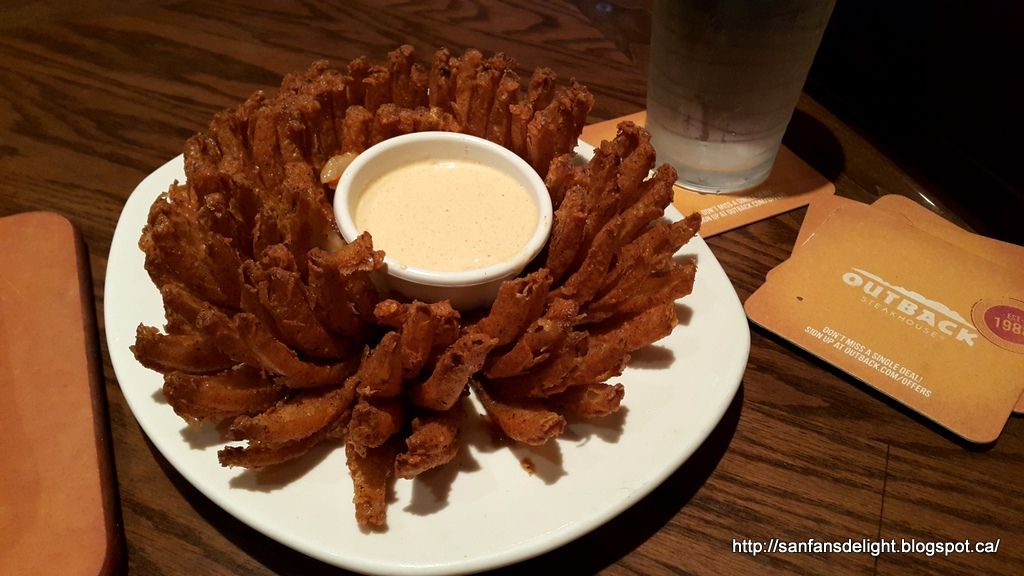 You have to be careful though when chomping down on the onion while hungry. It fills you up quite fast due to the oil and the richness of the dip. Aside from the size of the onion, it tasted consistent like other locations.
One of our meals came with a side salad. This is also smaller than the ones we had at other locations, what's going on Maui Outback?? Furthermore, the lettuce leaves had black specks on them throughout.
We ordered their prime rib. We usually get medium but from our experience, restaurants seem to overcook it so we asked for medium-rare this time. It came almost perfect as a medium so it was just what we expected.
The beef was so tender it can almost melt in your mouth. It was also not to overly fat along the sides. It was also not overly seasoned as you can taste the natural beef flavors throughout. It came with mashed potatoes but they were bland as if the kitchen forgot to add in the salt. What was strange was serving this nice piece of meat on such a small plate.
The second main we ordered was the beef tacos. It came with 3 rater large pieces with medium well cooked beef. This was presented quite nicely as they used a special utensil to hold up the 3 tacos. They were very generous in the amount of beef stuffed in each taco. It came with some sort of ranch/tarter sauce type of dip and some more of the bland mashed potatoes.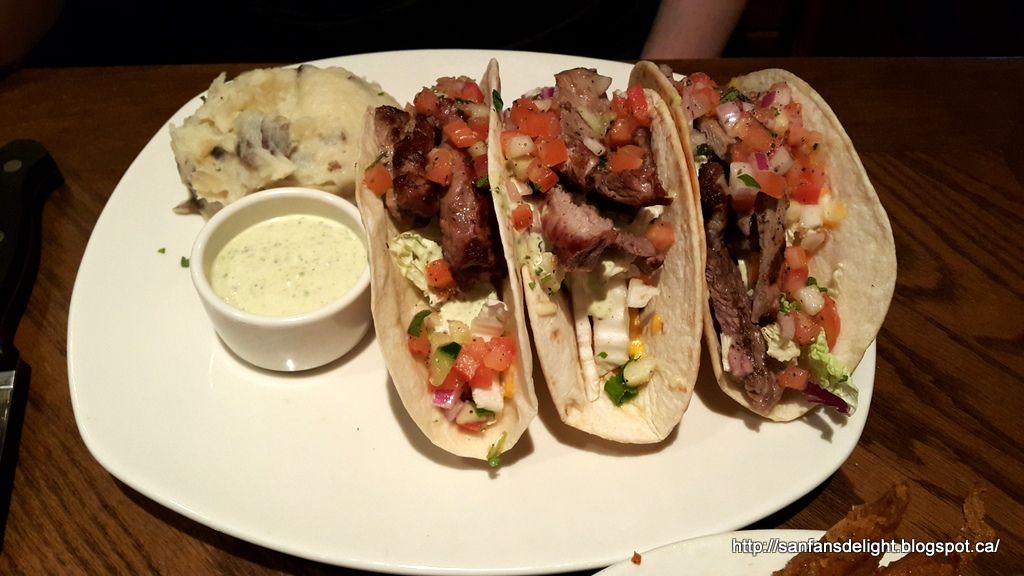 Despite the few hiccups we were still satisfied with the main dishes and the bloom' n onion. The server was friendly and got us what we needed in a timely matter. This location is located in a strip mall with plenty of free parking available.
SFDD gives 3 out of 5 Delights.